Kwandwe Uplands Homestead
Kwandwe Game Reserve, Eastern Cape, South Africa - Classic 4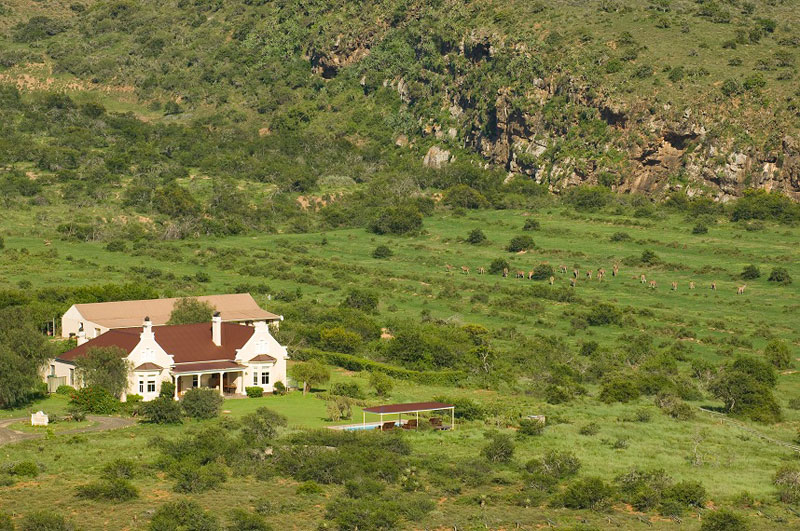 Uplands Homestead strikes a perfect mix between the genteel and the wild. The elegant and refined interiors, with their damask linens, antique silver and porcelain, create the ideal foil for the rugged bushveld and wildlife outside. Furnished with authentic antiques and memorabilia reminiscent of a stately Settler home from the 1820s, stylish modern comforts have been added, such as exquisitely appointed bathrooms, air conditioning, private verandas for each suite and a contemporary farmstyle kitchen. There is also a full size swimming pool and gazebo set amongst rolling lawns, surrounded on all sides by sweeping slopes decorated with hundreds of aloes.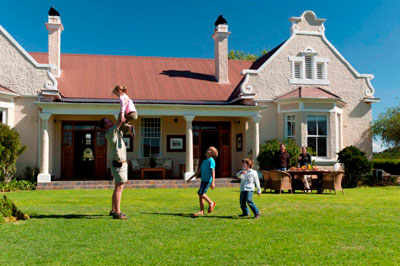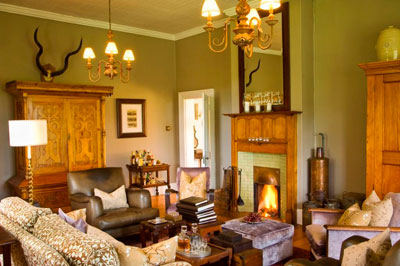 The heart of any farmhouse is its kitchen, and Uplands is no exception. With its wrought iron chandeliers and modern catering equipment cleverly represented as traditional cookware, the Uplands kitchen is the Homestead's quaint and welcoming core. Your dedicated, skilled chef will create both old family favourites and sumptuous new dishes to inspire and delight. Meals are served in the dining area, where friends and family gather to share the day's adventures. Plush chairs in the sitting room invite hours of relaxation, while the green lawns and sparkling pool create a perfect outlet for youthful energy.
Three suites with private bathrooms combine modern comfort with old-fashioned luxury and attention to detail. Antique mirrors, claw-foot bathtubs and yellowwood chests and wardrobes blend seamlessly with air-conditioning, in-room safes and other modern conveniences. Your dedicated 4x4 safari vehicle and private guide/ranger awaits outside, ready at any time to take you on a voyage of discovery through Kwandwe's wild open spaces and return you to the warmly lit comfort of your Home away from Home.