Tanda Tula Safari Camp
Timbavati Private Nature Reserve, Greater Kruger National Park, South Africa - Classic 4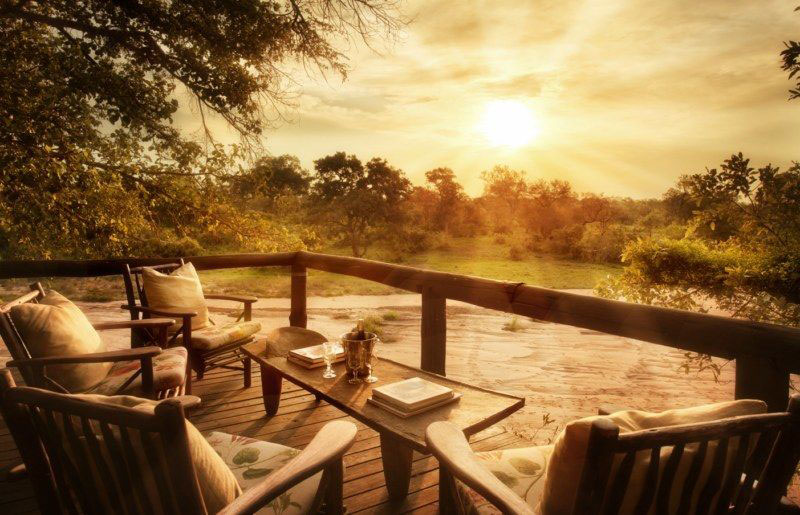 DESCRIPTION & LOCATION
Tanda Tula is located in the Timbavati Private Nature Reserve, part of the Greater Kruger National Park, Limpopo. As one of South Africa's most luxurious East African styled tented bushcamps, it offers guests an unforgettable experience in "Big Five" game viewing, warm hospitality and award winning cuisine. Set on the banks of the Nharalumi riverbed, Tanda Tula is shaded by majestic trees and overlooks a watering hole that attracts abundant wildlife. Each of the 12 tents is completely private, surrounded by lush riverine bush with a deck overlooking the riverbed.
ATMOSPHERE
Gentle, relaxed atmosphere. Emphasis is on privacy and complete immersion in the bush. The staff are very friendly and welcoming and will go out of their way to make the guests stay as comfortable and memorable as possible.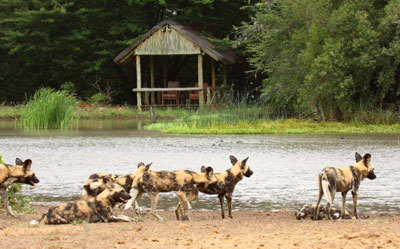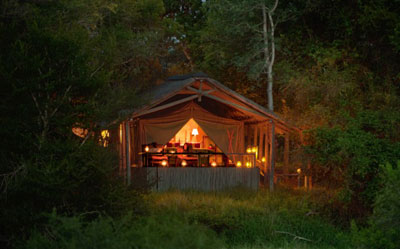 ACCOMMODATION
The camp is completely unfenced merging luxury with the natural environment.
The tented camp consists of just 12 secluded, luxury tents, each with a breathtaking view over the riverbed. The East African styled tents are the epitome of simple luxury, comfort and style mirroring the early tented camps of Africa. Each luxurious tent features its own en-suite bathroom, Victorian bathtub, outdoor shower and a spacious deck overlooking the riverbed and African bush.
Lodge Details
12 luxury tented suites with en suite bathrooms with private decks overlooking riverbed and African bush
Family tents can be set up to accommodate 2 adults and 2 children sharing
Main lounge overlooking the riverbed and bushveld
Swimming pool overlooking the watering hole
Bird hide nestled under the trees on the banks of the watering hole
There is complimentary internet & WIFI coverage in the main lounge area
Electricity & power are available with 220V. Converters are supplied in each tent.
There is limited cell phone coverage, we encourage our guests to keep their phones on silent throughout their stay
Children are welcome from 8 years and older
In order to minimise impact on the environment, as directed by SANParks we allow up to 8 people per game vehicle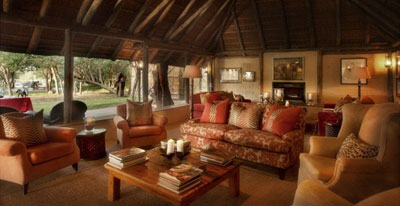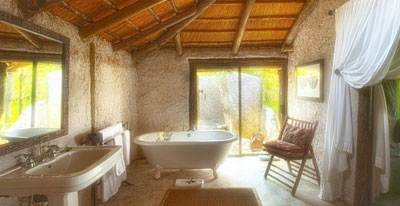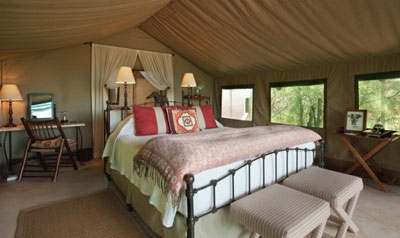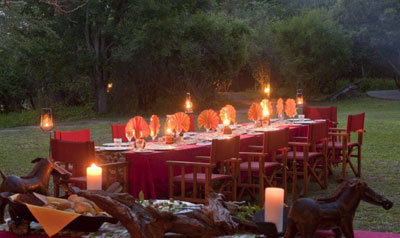 ELEPHANT RESEARCH PROJECT BASED AT TANDA TULA
'Save the Elephants' South Africa is an elephant research project started by the world renowned, Dr Iain Douglas Hamilton. Our resident researchers focus on elephant migration patterns through-out Southern Africa. Guests can either book to attend weekly talks held at the research facility or book to spend a day in the field with the researchers.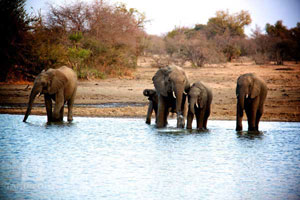 PACKAGES
Package 1: Tanda Tula 'Sleep-Out Walking Safaris'
Tanda Tula is one of the few camps outside the Kruger that maintains the old tradition of the overnight walking trails and safaris.
Sleep out under the stars at Machaton Hide on the spectacular Machaton riverbed and watering hole. High up on a platform with just a mosquito net, comfy camp bed and linen, there's nothing between you and the wilderness. Only for the most adventurous of spirit, this three night safari is led by top guide Dale Jackson and veteran tracker Jack Ngamoane, possibly the most highly qualified ranger and tracker team in South Africa. Guests can expect to walk between 10 - 12 kms per day. Stopping regularly to observe game and the environment.
After a bush shower, hot coffee and homemade rusks, guests venture out from the remote hide for their daily game walk. Tracking Big Five, bird watching and observing flora and fauna, guests will be exposed to an incredible variety of ecology in one of the most biodiverse reserves in Southern Africa.