Phinda Mountain Lodge
Phinda Private Game Reserve, KwaZulu Natal, South Africa - Premier 5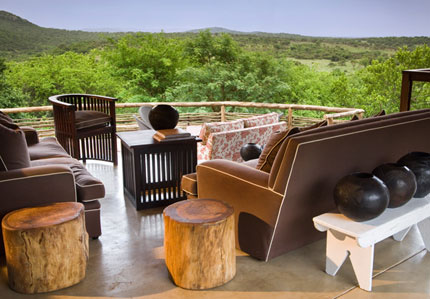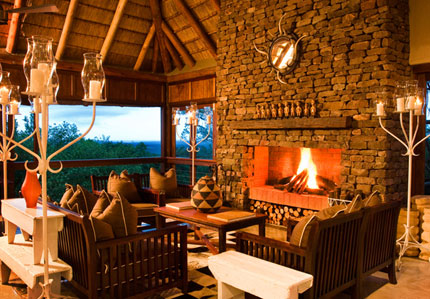 Phinda Mountain Lodge is a beautiful safari lodge with wrap-around views of the spectacular Ubombo Mountains and bushveld. Phinda Mountain Lodge is set apart from other safari lodges due to its dramatic location. There are 20 suites at this KwaZulu-Natal lodge, a private sitting room and en-suite bathroom facilities.
There is a lovely swimming pool with a magnificent game-viewing deck at Phinda's KwaZulu-Natal lodge. With this camp being in operation all year through, it's an ideal destination for a family to relax and have some fun.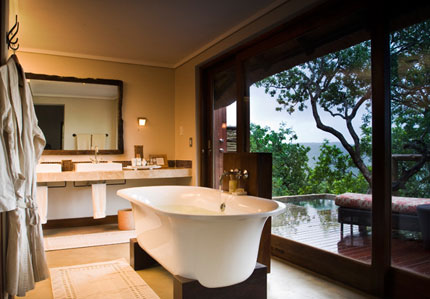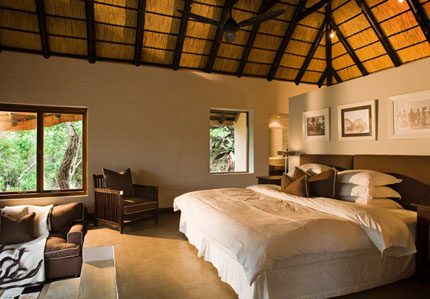 Seven distinctly different habitats exist within Phinda Private Game Reserve; 3 of the Big Five with sightings of cheetah, white rhino, elephant, nyala and lion. You can also take part in the diverse bird watching with approximately 400 different species.
Rare Dry Sand Forest is home to the shy suni and red duiker. Phinda Private Game Reserve has the largest privately owned nyala population in the world. Being in close proximity to the Indian Ocean guests also have a unique opportunity of viewing turtles, whale sharks and dolphins in one day.
Guests staying at Phinda's KwaZulu-Natal lodge, can take the advantage of learning more about the Zulu culture, crafts, history, traditional and modern day living, visits to local communities, bush breakfasts and romantic bush dinners.
Groups traveling together can make use of these activities and facilities at Phinda's KwaZulu-Natal lodge due to the reserve having 96 beds in four camps with combined bush banquets available.