Phinda Vlei Lodge
Phinda Private Game Reserve, KwaZulu Natal, South Africa - Premier 5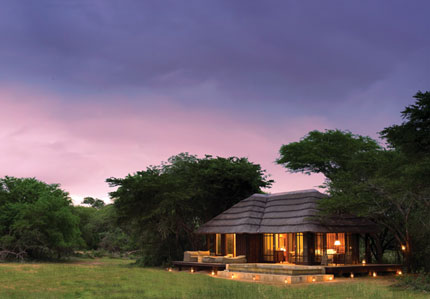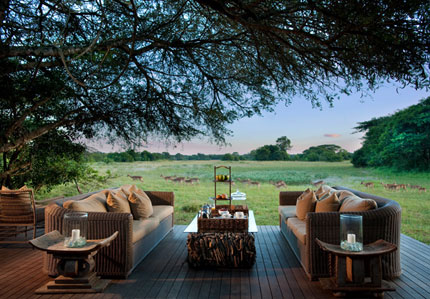 Phinda Vlei Lodge is set in the Maputaland region of KwaZulu-Natal, fringing Phinda's unique vlei (wetland) system, this gracious safari lodge is a study of intimacy and integration with the African bush. Watch the dramatic wilderness unfold before your eyes while relaxing in your private plunge pool at this lodge in KwaZulu-Natal. Each suite at this lodge in KwaZulu-Natal is decorated in a subtle blend of North and West African styles with hints of Balinese influences.
Intimate and elegant, this exquisite lodge comprises six thatched suites with en suite bathrooms, dressing rooms, private plunge pools and decks which overlook the vlei (wetland system) where you're likely to observe herds of grazing antelope, zebra and a dazzling variety of birdlife.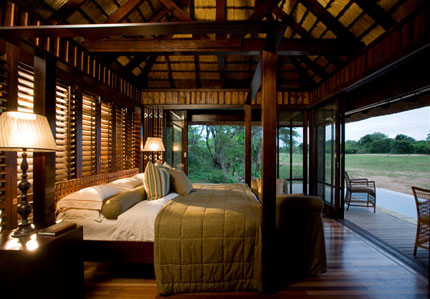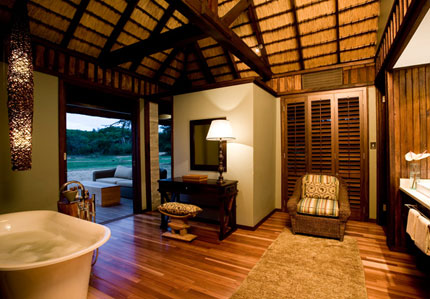 Seven distinctly different habitats can be recognized at this lodge in KwaZulu-Natal. There are excellent sightings of cheetah, white rhino, elephant, nyala and lion. Diverse bird watching with approximately 400 different species is available at Phinda's lodge in KwaZulu-Natal.
Rare Dry Sand Forest is home to the shy suni and Red Duiker, with the largest privately owned population of nyala in the world. Due to this lodge in KwaZulu-Natal being in such close proximity to the Indian Ocean, guests gain a unique opportunity of viewing turtles, whale sharks, and dolphins in one day.
Guests staying at Phinda's lodges in KwaZulu-Natal get insight into the Zulu culture, crafts, history, traditional and modern day living. Visits to local communities, bush breakfasts and romantic bush dinners add a touch of excitement.