Quarters Hotel
Durban, South Africa - Classic 4

Quarters Hotel, Avondale Road, Durban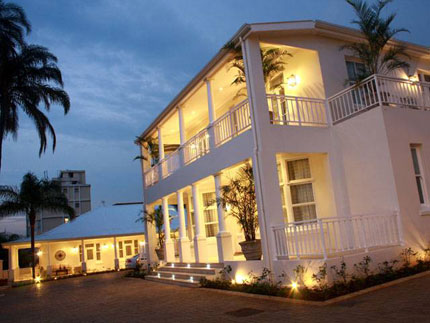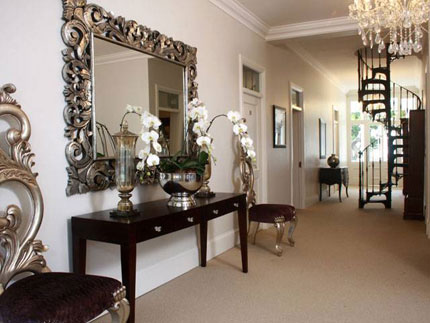 In the tradition of the original Quarters (on Florida) which was restored to its Victorian splendour, Quarters on Avondale offers quiet luxury in an 'Edwardian' setting. The original Edwardian era home has been beautifully restored to its former glory to mirror the original architecture.
The main building, a double storey, comprises a reception area, a guest lounge and 10 en-suite bedrooms on the two floors. The newly built annex is a single storey set a few metres from the main building and joined by covered walkways. The annex has 7 en-suite bedrooms. All the bedrooms are beautifully furnished with period furniture imported from France and colourfully decorated with quality soft finishings.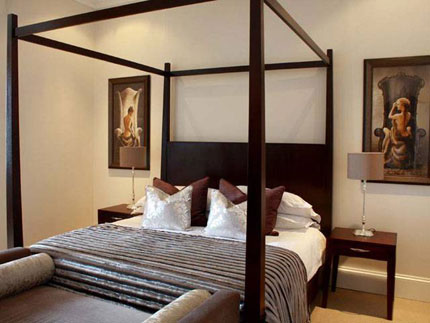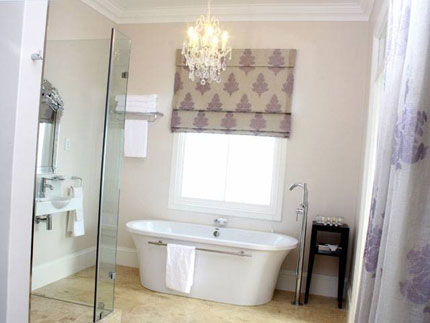 The gardens, whilst still in their infancy, are planted with a multitude of different herb, spice and scented plants, bushes and trees. As the garden establishes itself, visitors to Quarters on Avondale will be greeted by the many intriguing aroma's of this unique garden.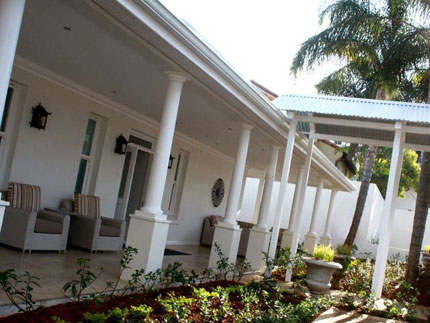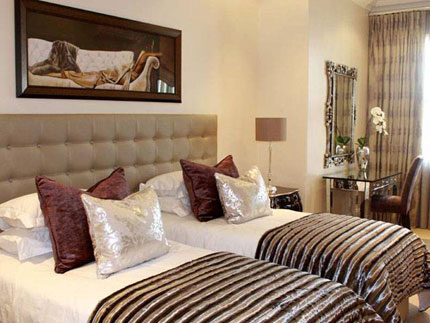 The restaurant is in a separate building behind the main hotel and is also a restored Edwardian residence. The restaurant offers guests a superb choice of breakfast fare both hot and continental. Breakfast and lunch is available to guests and visitors from Monday to Sunday and a room service dinner is available to guests from Monday to Saturday. The covered terrace is conducive to business meetings as well as a social morning with friends. Cocktails are served from 16h30 in the trendy cocktail bar.
As with Quarters on Florida, Quarters on Avondale has an all female management team who are committed to making your stay as comfortable and enjoyable as you would expect from a Quarters Hotel.
Quarters Hotel, Florida Road, Durban
Four gracious Victorian homes have been beautifully restored by award winning architects to create a unique hotel of immense charm and character. Inside you will find a subtle combination of modern sophistication and old-fashioned warmth reflected in everything from the decor to the welcoming attitude of our dedicated staff.