Thanda Private Game Reserve
KwaZulu Natal, South Africa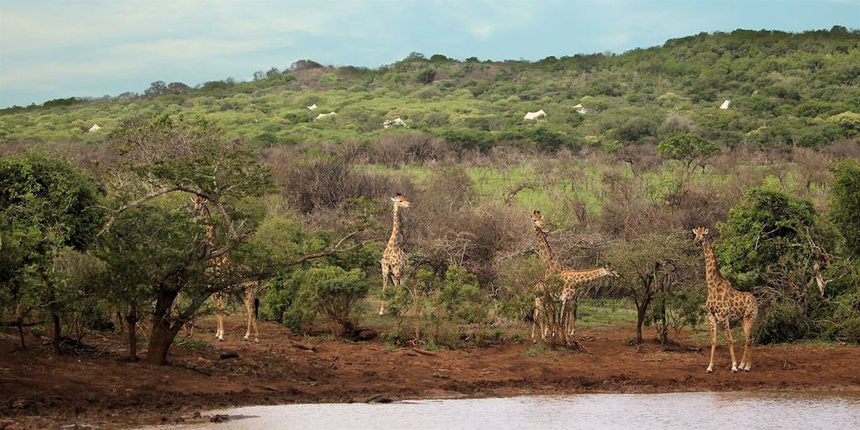 More than a luxury lodge, more than a dream safari destination, more than an African escape... Thanda Private Game Reserve offers an authentically South African wildlife experience matched with sincere commitment to the Zulu culture and passionate conservation of the environment. Meaning 'love' in isiZulu, Thanda is a proud member of the Leading Hotels of the World and multiple winner of World's Leading Luxury Lodge. It is known for meaningful safari experiences and exclusive close-up encounters with Africa's magnificent Big Five.
Our Safari Camps
Experience The Real African Safari
Following the Famous Five
A truly African experience goes beyond the five senses. It's felt. An early morning or late afternoon safari is the best way to absorb the sights, smells and sounds of Africa. Encounter the Big Five (lion, leopard, rhino, elephant and buffalo): the animals that inspire a long-lasting connection with the continent. And, once you've found them, go looking for Africa's other famous five - the Little Five (elephant shrew, rhino beetle, leopard tortoise, ant lion and buffalo weaver).
Our guides and trackers are experts in the circle of life, and how it spins both slowly and frenetically in the African bush. They will offer you wildlife lessons from their own cultures and knowledge. They will tell stories and share anecdotes. They will explain, inform, educate and then sit back and let you fall in love with the wild in your own way.
With 14 000 hectares to explore, you'll see diverse wildlife including cheetah, hyena, warthog and the occasional wild dog, as well as abundant bird and plant life.
Bush Walks
Aside from our big game, Thanda is home to a rich variety of bird and insect life, flora and fauna as well as smaller mammals, and a walk in the bush is the best way to track them. It's also a special kind of meditation, one that will immerse you in a sensory experience of Africa.
Thanda's guides and trackers are expert companions. With extensive knowledge of flora and fauna, animal spoor and animal tracking - not to mention many personal anecdotes from their own villages, tribal elders and families - they'll teach you about the smaller, but no less impressive, aspects of the bush and its secrets.
Wildlife Photography
It is not enough to talk about your African experience, because some of the experiences you'll have will seem completely unbelievable to others. That's why your trip requires visual evidence. And photographs communicate what words can't.
Thanda's resident wildlife photographer, Christian Sperka, is an expert in the art of catching the perfect moment. In a 90-minute session, he'll teach you how to set up your digital camera for wildlife photography and introduce you to motion photography - the best way to capture wildlife on camera.
In the Footsteps of the Zulus
Zulu, when translated, means 'heaven'. This means that Zulu tribe members are the 'people of heaven'. As a guest at Thanda, you'll have the opportunity to see this for yourself during an in-depth cultural experience; a community excursion following in the footsteps of Zulu ancestors. It can include:
Viewing a traditional homestead and village
Visiting a sangoma (a spiritual medium and healer)
Exploring the Zululand battlefields of King Shaka
Interacting with Zulu herdsmen and learning about Nguni cattle
Meeting students (and future Thanda employees) at a 'Star for Life' school
Taking part in community projects and cultural celebrations