Illyria House
Pretoria, South Africa - Premier 5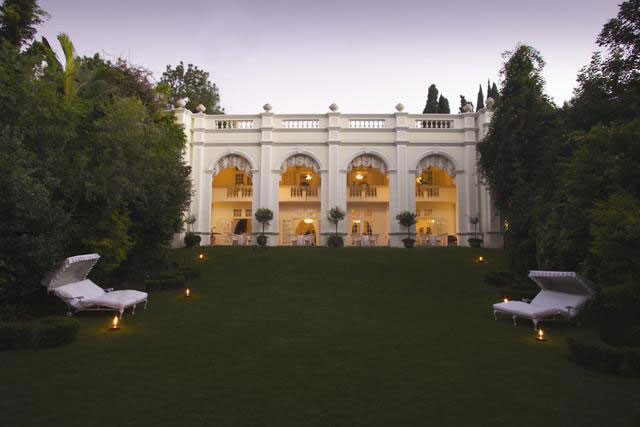 Illyria House, a magnificent colonial manor overlooking the historically rich city of Pretoria, famous for its beautiful Jacaranda trees, welcomes you. Set in tranquil gardens abundant with bird life, Illyria is often referred to as a 'little paradise'.
Upon entering the ornate wrought iron gates, an ambience of poetic beauty and romance unfolds. As one of the most sought after elite hotels in Africa it is no wonder Illyria House became the secret retreat of royalty, heads-of-state and celebrities.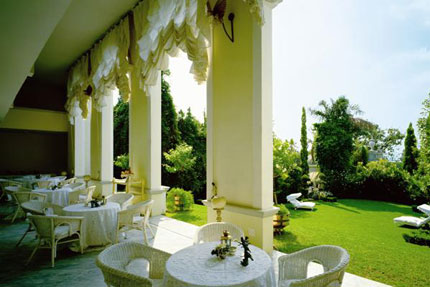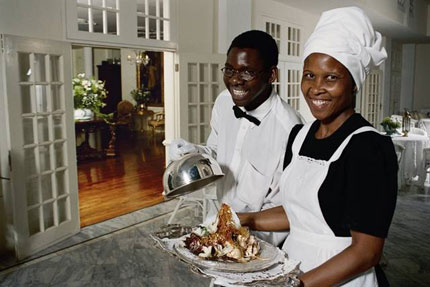 With only six en-suite double rooms, unrivalled personalized service, exclusivity and luxury are assured at Illyria House. After relaxing in the jacuzzi or sauna, enjoy a beauty and wellness treatment of your choice at the Aquarius Wellness Spa in the garden. Treatments include massages, facials, grooming of the hands and feet, body treatments, waxing and tinting.
Personalized eight course gourmet meals are thoughtfully prepared by an experienced chef. Guests may enjoy Illyria House's exquisite cuisine in an ambiance of lyrical beauty and soft classical music, overlooking the magical garden, the tranquil courtyard or in the privacy of their own balcony.