Ulusaba Private Game Reserve
Kruger National Park, South Africa - Premier 5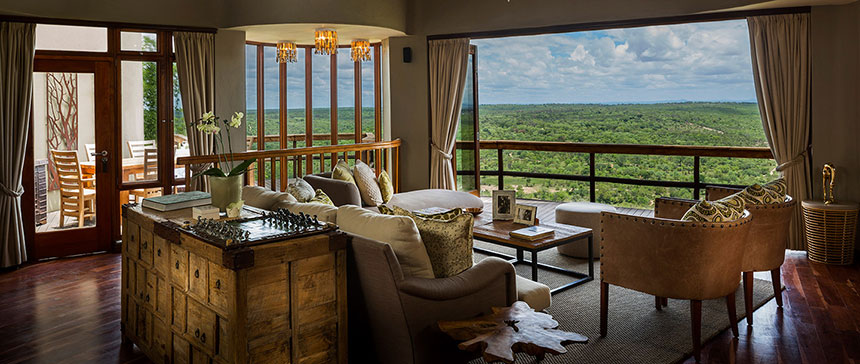 Ulusaba is Sir Richard Branson's Private Safari Game Reserve located in the Sabi Sand Reserve in South Africa. Ulusaba is known for the quality of its safari experience, with some of the most experienced Rangers and Trackers in the country. Our team is encouraged to let their personalities shine through, so you can relax as soon as you step off the plane at our private airstrip.
All guests at Ulusaba can expect luxurious accommodation, outstanding food, twice daily game drives, safari walks, unforgettable views and plenty of smiles while you're here with us in the African bush.
About Ulusaba
Ulusaba means "place of little fear". That's because the koppie where Rock Lodge sits provided the ancient Shangaan warriors with the perfect lookout point. Spend time at Rock Lodge and you'll be flying with the eagles, or take a walk on the wild side back down to earth at Safari Lodge. Both Lodges are approximately 500 metres away from each other and are extraordinary in their own way.
Each provides a unique and exceptional experience – something you'll remember forever. We suggest you visit both!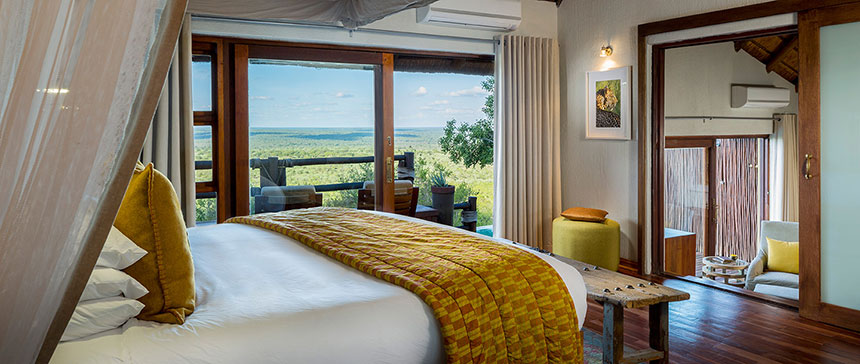 Rock Lodge
Rock Lodge has the best view in the Sabi Sand – and we promise we're not biased! Perched high on the summit of a koppie, with panoramic views over miles of bush, grab a pair of binoculars to see what you can spot. Within Rock Lodge is Cliff Lodge, a two bedroom suite perfect for some added privacy. Both Rock and Cliff Lodge are ideal for families with children of all ages who are welcome to join our Cub's Club. If you include Cliff Lodge, we can accommodate a total of 20-25 guests at Rock Lodge.
Cliff Lodge
Located a short walk from the Main House at Rock Lodge, Cliff Lodge features two magnificent suites offering guests the ultimate in safari luxury. When you book both suites for exclusive use we include your own chef and private vehicle for game drives, and you have full use of a private gym and spa treatment room. Cliff Lodge can accommodate a maximum of five adults and four children when booked exclusively. The two Cliff Lodge Suites can also be booked individually within four months prior to guest arrival.
Safari Lodge
Safari Lodge is built along the banks of the dry Mabrak riverbed. Guests will love the sense of adventure as they cross the swing bridges between exquisite tree house rooms, created and inspired by local and natural materials, with elephant, bushbuck, lion and other local wildlife passing by. Safari Lodge can accommodate up to 22 guests in 11 rooms and suites.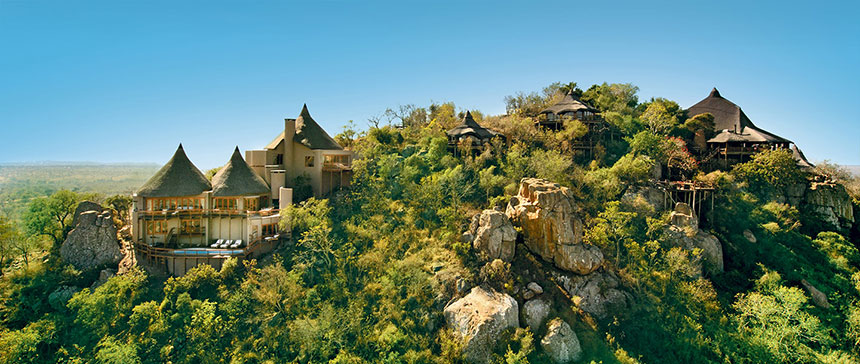 Activities
Pride 'n Purpose: Pride 'n Purpose is Ulusaba's charitable arm committed to helping disadvantaged communities living adjacent to the reserve and working on a non-profit basis. For an authentic Shangaan experience, visit the local villages surrounding the Sabi Sand Game Reserve on a Community Tour and support Ulusaba's charitable project, Pride 'n Purpose. If you would like to volunteer your time to help with some of the ongoing projects during your visit to Ulusaba we can tailor-make an itinerary based on your interests and the time you have available.
Excursions: Get up close and personal with the elephants at Elephant Whispers, see the Cascades and Canyons by helicopter or visit Blyde River Canyon. All excursions are available at an additional charge.
Weddings
We love weddings at Ulusaba, and what could be more spectacular or evocative than a ceremony in the African Bush! Say 'I do' under the romantic canopy of an Amarula tree, surrounded by flaming bamboo torches, and announced by the beat of African drums.
Getting married on Safari at Ulusaba is the kind of wedding your guests will be talking about for several years to come. We've put together wedding options, from the simple to the lavish, all designed with you in mind, just contact our reservations team for more information.