Sleep-outs: Kalahari, Northern Cape, South Africa
Treehouse escapes, star beds & sleep-out decks in the Kalahari
Malori - Tswalu Kalahari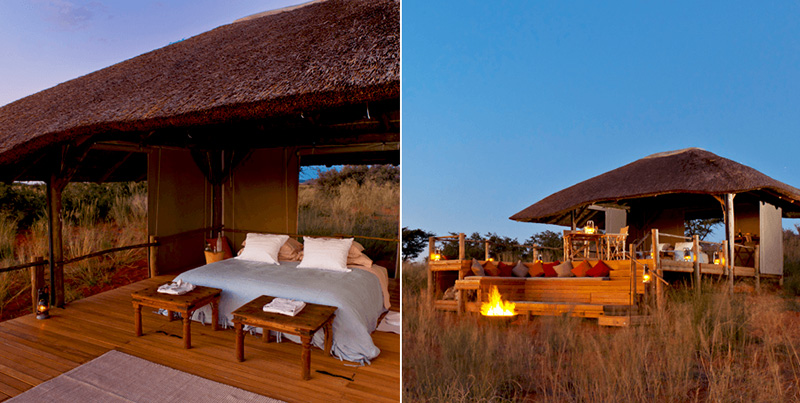 Location:
Tswalu Kalahari, Northern Cape
Description:
Built to resemble a sociable weaver's nest from a distance, this raised platform and thatched overhang offers a spectacular night under thousands of stars.
Adventure Level:
It's positioned in a lion-free part of the reserve, for guest safety, but when the lights go out...it feels rather like you are all alone on the planet.
Highlights:
Sleep under thatch or roll the bed onto the open deck.
Night time is pitch black - so this is an incredible star-gazing opportunity.
Costs:
Full nightly rate applies and there is an additional surcharge for the sleep-out.