River Manor Boutique Hotel & Spa
Stellenbosch, South Africa - Classic 4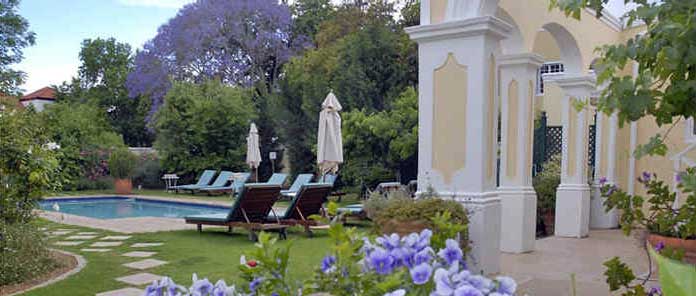 River Manor Boutique Hotel & Spa is a graciously restored retreat at the leafy heart of historic Stellenbosch in the Cape Winelands. 18 rooms, B&B.
River Manor nestles quietly under Stellenbosch's ancient oaks beside a river. South Africa's second oldest settlement, it is an ideal base for exploring the Western Cape and its renowned Winelands. Just 30 minutes from Cape Town, its calm ambience will lull you.
Central Location
Just 3 minutes walk to historic town centre and restaurants
Free Parking
Luxurious accommodation in the wine lands. Stellenbosch is the town with the finest wine estates and best restaurants. River Manor, a boutique hotel in Stellenbosch offers guests exploring the wine lands an ideal base in the historic town. Within east access of the airport and with Cape Town and its features like Table Mountain, the waterfront and Cape Point only 40 minutes drive, Franschhoek, the food and wine capital of the wine lands is only 45 kms away, River Manor and Stellenbosch are centrally located.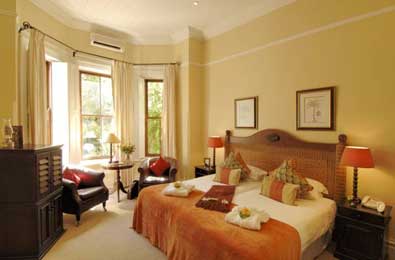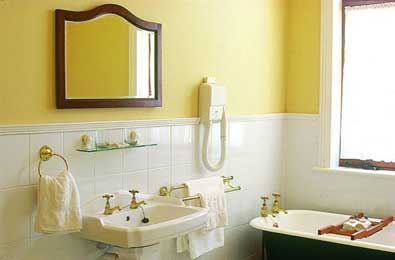 Luxurious rooms decorated in a colonial style rooms with the warmth of Africa offer relaxed luxury and comfort at the end of a days wine tasting, exploration in the wine lands and vineyards. Focusing on the importance of comfort of an owner run boutique hotel and spa River Manor has beautiful gardens, 2 swimming pools, wrap around verandahs and gardens provide the perfect back drop for relaxed wine tastings after a day of discovering wine estates.
A luxury spa and wellness centre offers guests a range of massage treatments based on relaxed pampering and specialized treatments with products sourced from the wine lands and made from grape extracts. Within walking distance of the centre of Stellenbosch town River Manor offers guests a wide range of dinning options, access to bars, bistros, curio shops and art galleries all within 3 minutes. Safe to walk round at night Stellenbosch offers a wide range of fine dinning, food and wine, and gourmet eating experiences.
Specialized wine tours, wine tasting in the vineyards and other tailor made wine lands experiences can all be arranged. Championship golf courses, such as Pearl Valley are within a 30 minute drive from River Manor. Golfing packages in the wine lands can be arranged.
Accommodation
Accommodation Superior
Accommodation Standard
Petite Rooms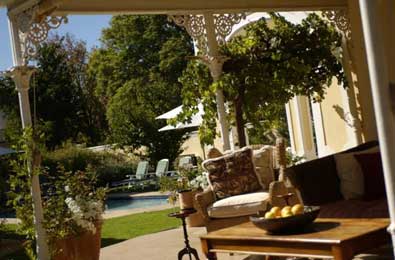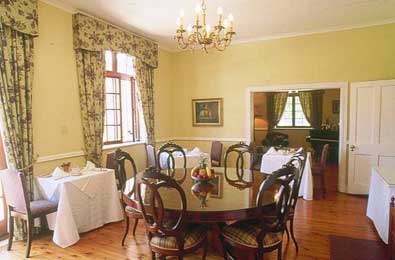 Active Families
Stellenbosch is the perfect family destination, with a wide range of exciting outdoor activities for all ages River Manor offers a tailor made program for families wanting to travel to the wine lands and make the most of their time together. Stellenbosch has many children friendly wine estates and restaurant catering for the needs of all family members.
Activities include
Cheetah outreach program, a fantastic chance for children to get up close to these animals
Giraffe sanctuary, a breeding home for these majestic animals.
Crocodile breeding farm, a chance for children and adults to learn about these predators.
Horse riding, the ultimate family experience.
Toy museum, a chance for children to see how toys have changed over the years.
Farm animals, cows, sheep, goats and ducks to mention a few.
Cycling in vineyards, the best family opportunity to exercise and burn off energy.
Mountain walks in the Jonkerhoek Nature Reserve, pristine fynbos and mountain streams.
Tractor rides, the chance to experience real farm life.
Strawberry picking & scarecrows, the biggest collection of scarecrows you will ever see.
Fly Fishing, in the pristine dams in the mountains.
Butterfly world, a walk through sanctuary to experience these colourful creatures.
Lion Park, a conservation initiative to educate children about these powerful predators.
Picnicking, many wine estates and farms offer wonderful family picnics and lunches.
Art, Stellenbosch has a variety of leading art museums and galleries.
Music, as a student town there is a wide variety of live music at night.