Moivaro Coffee Plantation Lodge & Estate
Arusha, Tanzania - Classic 4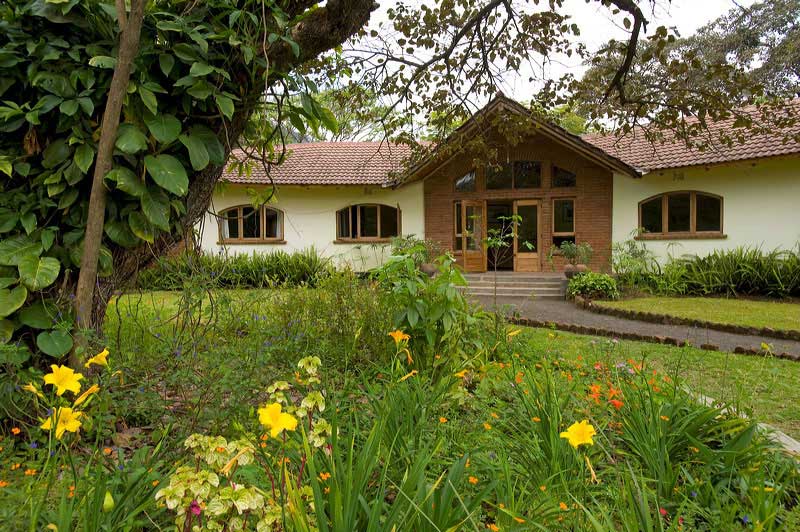 Just outside of Arusha lies a very pretty coffee estate with a relaxed and friendly ambience, a wonderful relationship with the local villagers and glorious views of stunning Mount Meru. A large, airy main building is backed by a long, broad verandah with views over the lush gardens, full of bright flowers and fruiting trees that surround the whitewashed cottages in which travelers are accommodated. Mount Meru rises dramatically in the background. In the evenings the garden is beautifully lit.
The hotel has an excellent relationship with the little nearby village of Moivaro and guests are welcome to visit the village. You may see the blacksmith and the carpenter at work and the brewing of the local banana beer. The sampling of the latter often extends the visit by quite some time and tends to take the visit out of the realms of the cultural and into the social!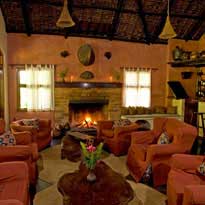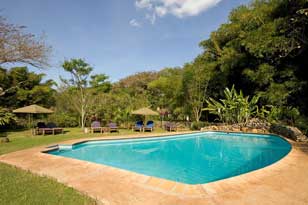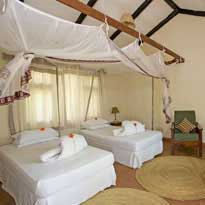 Meals at Moivaro major in fresh ingredients simply prepared. The coffee is grown on the estate and vegetables come from their own vegetable garden. The rooms at Moivaro are simple yet stylish. White walls, floating mosquito nets, super-efficient shower heads the size of dinner plates and really comfortable beds mean that all bodily needs are superbly taken care of.