Plantation Lodge
Ngorongoro Conservation Area, Tanzania - Classic 4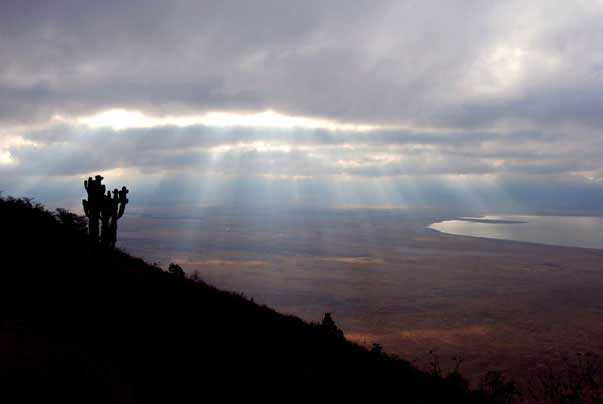 At the foot of the Ngorongoro Highlands Forest Reserve, and within easy reach of Ngorongoro Crater, Lake Manyara and Lake Eyasi, lies the charming Plantation Lodge with gorgeous views across the rolling farmlands towards Oldyani Mountain. The lodge has its own working farm, established in 1920s, which produces coffee, corn, flower seeds and vegetables.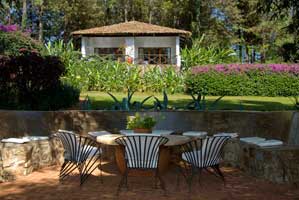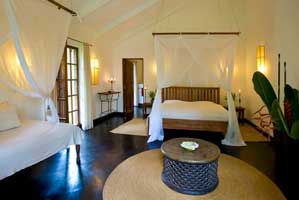 The gardens here are quite beautiful. Colourful and exotic flowers vie for attention, Frangipani trees fill the evening air with heavenly fragrance, birds and butterflies dance in the air - all while you soak in the crisp atmosphere by the swimming pool or the large outdoor sitting area, where afternoon tea is served on sunny days. You may also go on farm walks and when you return you will find some of the best food in Tanzania, cooked with the freshest of ingredients handpicked from the farm and served on an elongated table in a dining room with superb views of Mbulu Hills.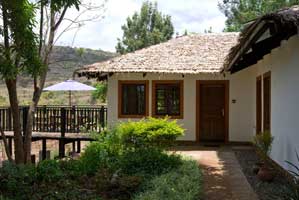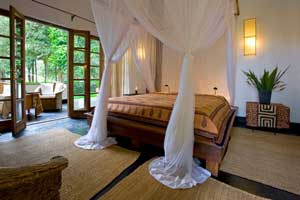 The sixteen individually designed bedrooms are built in a cluster of cottages and come complete with ensuite bathrooms, comfy Zanzibari-style beds draped in mosquito netting and vibrant watercolours and artwork produced by Tanzanian artists. Your stay here will be blissful.