Jongomero Camp
Ruaha National Park, Tanzania - Classic 4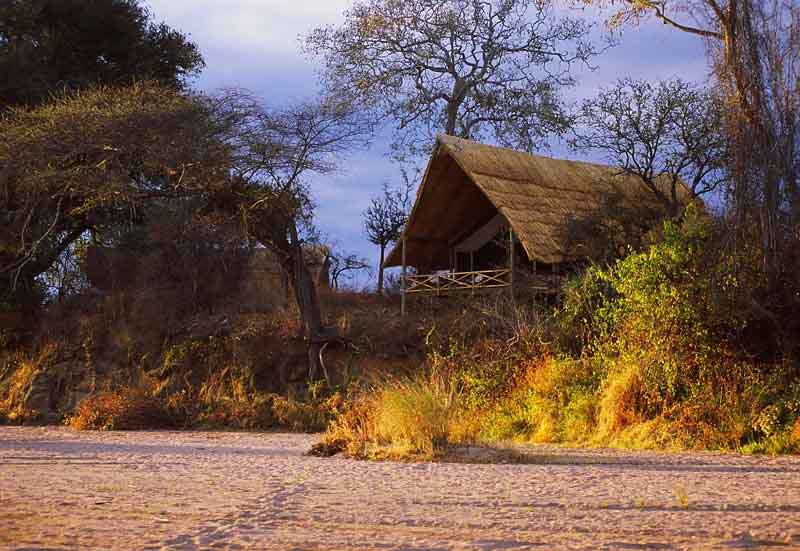 Overview
For anyone seeking a true African wilderness experience, a visit to Ruaha National Park is essential. Although the second largest in Tanzania, the reserve is perhaps the least well-known and yet to connoisseurs it is without doubt one of the most spectacular in Africa.
Covering a conservation area of 10,300 square kilometres in the south-west of the country, Ruaha sprawls within and along the Great Rift Valley, covering a unique transition zone where the Eastern and Southern species of both fauna and flora meet against a dramatic topographical backdrop.
This is also one of the few Tanzanian parks where sightings of the rarer antelope, such as the Sable, the Roan and both Lesser & Greater Kudu, are a probability rather than a possibility.
The proliferation of plains game in the park also ensures that the larger predators - leopard and large prides of lion - are unusually active. The bird life, too, is unparalleled with some 530 species recorded.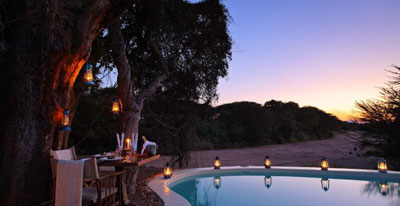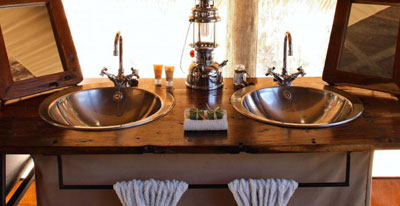 Accommodation
Blending in beautifully with its surroundings, the camp is tucked below a dappled riverine canopy on the banks of the Jongomero sand river, a natural pathway for animals in search of water.
Positioned on one of the meanders with sweeping views of the bank beyond lies the camp bar, lounge and restaurant; an open wooden terrace shaded by a high thatched roof and filled with sumptuous sofas and striking furniture made of reclaimed dhow wood. It is an inviting spot to relax with a cup of tea while leafing through one of the camp library's reference books or socialise with camp managers and fellow guests around the bar with an ice cold drink in hand. Alternatively, on warm days, laze around the pool and enjoy the sights and sounds of being so close to nature.
Accommodation at Jongomero comprises eight large and well-appointed tented suites, built on raised wooden platforms, under enormous thatched roofs that also encompass a spacious private veranda which overlooks the riverbed. Snuggle under warming quilts in an eight-foot wide dhow wood emperor bed and fall asleep to the hum of Africa beyond the canvas and wake up to the morning tea tray and animals ambling past your mosquito net windows. The quintessence of luxury in the wilds.