Siwandu Camp
Selous Game Reserve, Tanzania - Classic 4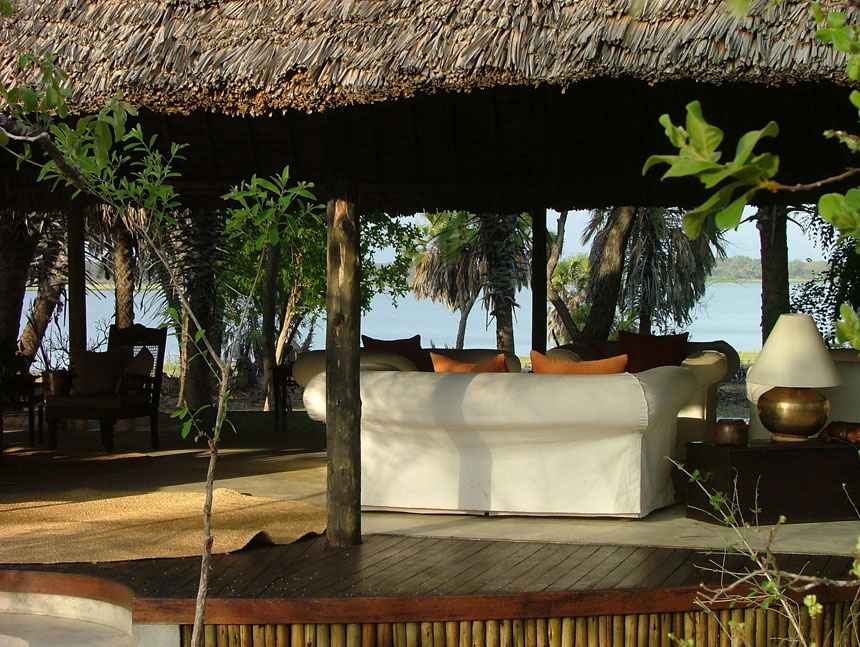 Sheltered in a grove of palms on the shores of Lake Nzerakera, part of the watery byways of the Rufiji River system, Siwandu is perfectly situated to fully experience the breathtaking landscape and abundant wildlife of Selous Game Reserve.
The Reserve is the largest in Africa, spanning 55,000km² and is four times larger than the Serengeti. Inscribed as a UNESCO World Heritage Site, Selous' riverine wilderness and diverse habitat creates the perfect environment for a wealth of animals of all shapes and sizes as well as support an extraordinary array of different vegetation types. Due to the local topography around Siwandu, our location is considered the undisputed prime position for superlative game viewing.
Selous has over 2,100 species of plants, in excess of 400 varieties of birds, more than half of Tanzania's elephant population, over 120,000 buffalos, and the Reserve's 40,000 hippo and 4,000 lion are probably the largest populations on the continent, not to mention it is home to the planet's largest population of rare wild dogs; giving guests an opportunity to glimpse all of these exotic animals in true unspoilt landscape.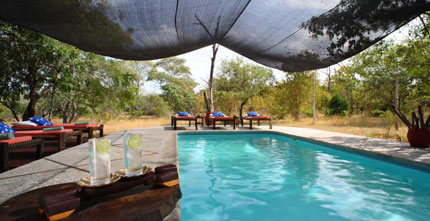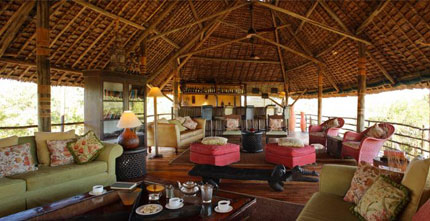 Accommodation
Broadly spaced along the lakeshore, Siwandu's superbly appointed accommodation ensures maximum privacy and every opportunity to soak up the sights and sounds of Selous. From either of the wooden decked verandas sit with a cup of tea at sunrise watching the bush come to life, or relax with a gin and tonic as the bush blushes under sunset.
The spacious octagonal tents of canvas and secure mosquito netting and topped in thatch, not only allows for constant air-flow, but also enables guests to gaze upon the animals as they saunter past. Observe them while reclining on the majestic king sized bed under the overhead fan or from the open-air stargazer, solar-heated showers which adjoin the en suite bathrooms.
Siwandu is evenly divided into two more intimately sized camps; North Camp and South Camp. Each camp has its own lounge, well stocked bar and dining area, and each has its own kitchen where our chefs produce fine cuisine. All meals are complimented by a good wine selection. No movement between camps is required as each has its own host, guides, swimming pool, game vehicles and jetty for boat safaris.
For that intimate, uninterrupted, bush experience, Siwandu is perfect for forgetting all the troubles of the modern world and immersing oneself in unspoilt nature with just the right amount of bush luxury.