andBeyond Grumeti Serengeti Tented Camp
Serengeti National Park, Tanzania - Premier 5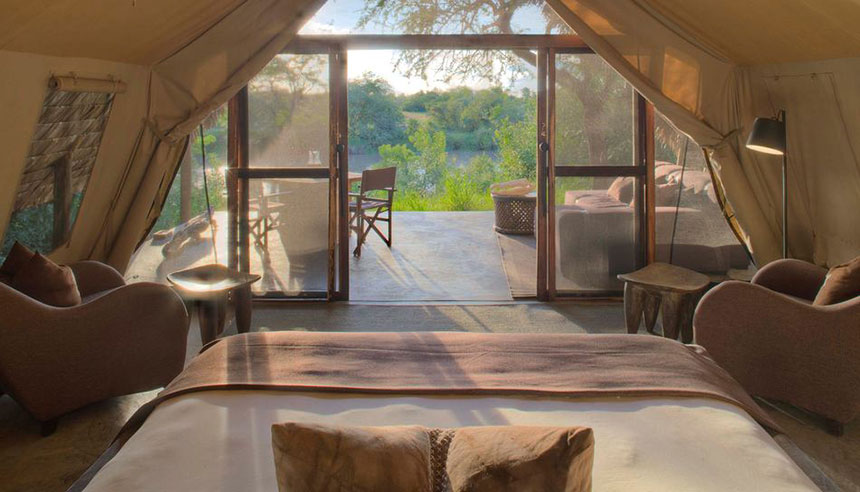 Set on the banks of a tributary of the Grumeti River, the Grumeti Serengeti Tented Camp is situated within easy reach of one of the most famous fording points of the annual wildebeest migration. Each June and July it provides the perfect vantage point to enjoy the unique sight of vast masses of animals making their dramatic river crossing. During the other months of the year, game drives venture onto the wide open plains of the Western Serengeti to encounter a multitude of wildlife, from huge buffalo herds to leopard and cheetah. Dense riverside thickets hide a multitude of delights, from the acrobatic antics of colobus monkeys to the brilliant plumage of dozens of bird species.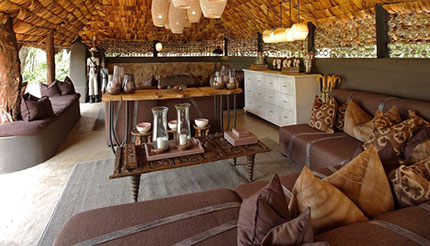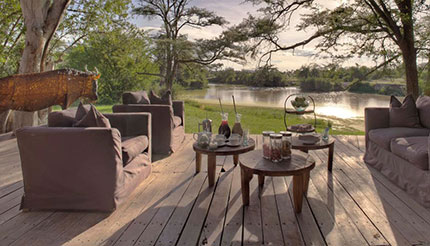 While providing every luxury, the camp remains quintessentially African and night time becomes an adventure as the sounds of the bush take over and hippo call to one another. The only camp in the Serengeti to look out onto a hippo pool, the private deck of each spacious safari tents offers beautiful river views, as does the sun-dappled deck around the sparkling swimming pool.
As night descends, the camp buildings and paths are magically lit by flaming torches and lamp and tempting scents entice guests to dinner in the traditional open-air boma.