Mbalageti Lodge
Serengeti National Park, Tanzania - Classic 4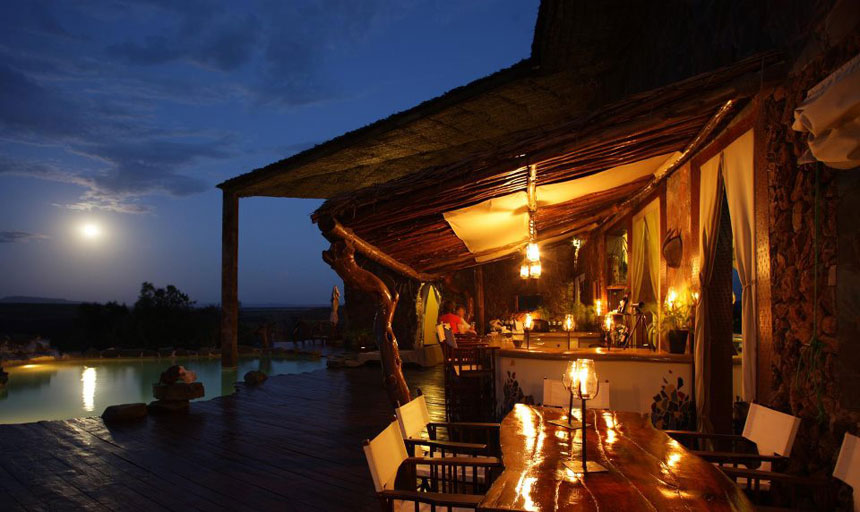 The Mbalageti Serengeti is located in the Western corridor of the Serengeti National Park in Tanzania.
Serengeti covers 14,763 sq km and is contiguous with the Masaai Mara Game Reserve in Kenya. Serengeti National Park is the largest and most famous national park in Tanzania. One of the main attractions is the annual migration of the wildebeest and its large number of lions, cheetah and herds of giraffe and zebra. With its unparalleled opportunities for wildlife viewing and seeing Africa at its most untamed, the Serengeti National Park offers the beauty and synchrony of nature to be appreciated as few places. The Mbalageti Serengeti is situated on the Mwamyeni hill and offers a breathtaking panorama view of the Serengeti plain lands and the Mbalageti River. Entering from the Mwanza-Musoma highway, through the Ndabaka gate (1.5 hrs) or from Naabi gate from Arusha side (3 hrs) the drive is a true game experience with a rich wildlife.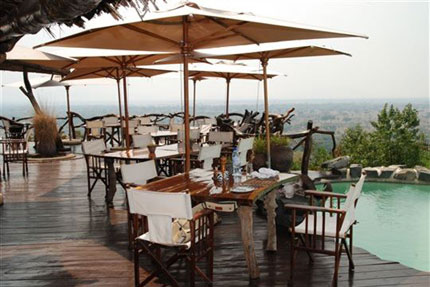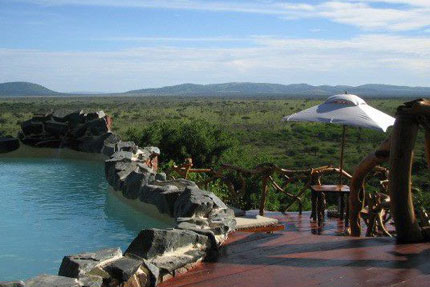 Accomodation
Standard Rooms
As an option for the budget traveler the lodge offers a few rooms of standard type. All rooms are beautifully decorated in a modern design for a feeling of comfort and have en suite bathrooms and a small veranda.
Tented Chalets
For a true lush Safari experience!
Sunset or sunrise, each side of the hill accommodates 12 of our 24 luxury tented chalets. With a structure of local rock and wood, these canvas fitted chalets are the perfect way of relaxing after a day of game viewing.
All chalets have a bathroom with all luxury amenities and are designed with attention to the smallest detail. Pamper yourself in the bath enjoying a spectacular view. The chalets are furnished and finished to make the day as comfortable, special and memorable as can be. The private veranda with its cooling thatch roof is a private oasis and works as an extension of your bedroom in the wild.
Exclusive Suites
For the special occasion or just because you deserve it.
With the little extra of everything and a private outdoor bath right in the wild the suites offer the most exclusive way of safari living you could ever imagine.
Nature and luxury in perfect harmony in design and comfort is the trademark of our Sunset and Sunrise Suites. Being spacious and with its two en suite bedrooms, lounge veranda with all the luxurious items you might wish for, the suites are the perfect accommodation for the more exclusive safari traveler.