Mwanga Moto Camp
Serengeti National Park, Tanzania - Premier 5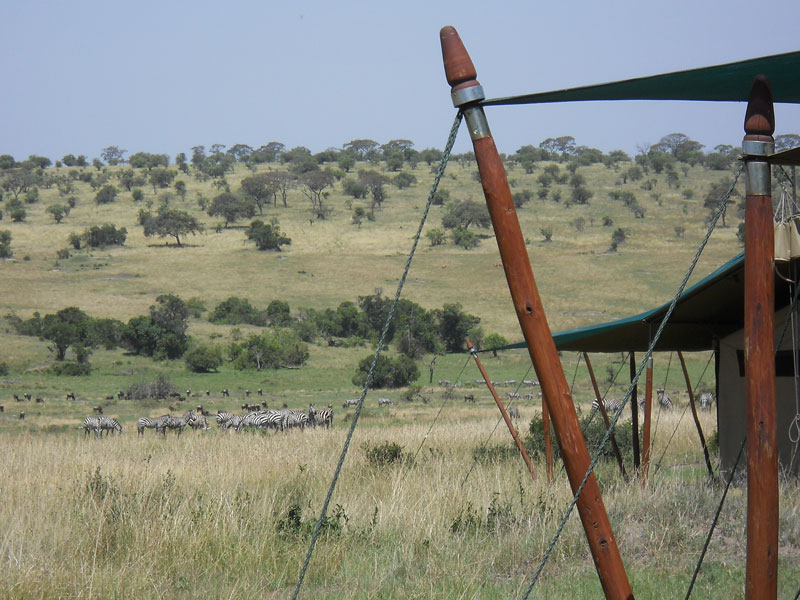 Location:
In Swahili, "Serengeti" means "extended place" and its vistas truly are limitless. With a spectacular concentration of animals, about two million zebra, wildebeest and gazelles embark on an annual migration across this vast region. Closely watched by the big cats. In Serengeti, we have selected one or more prime campsites based upon scenery, privacy and proximity to a lake or river.
Accommodation:
Tenting in Mwanga Moto Camp in Serengeti is a luxurious adventure. Spacious tents each with its own verandah. King sized beds, duvets, hot showers. Cold drinks (always plenty of ice!). Fully stocked bar, wedgewood china. Silverwear. Civility. Experienced African chefs prepare fresh gourmet foods, from traditional Africa dishes to continental cuisine. Early morning tea or coffee brought to your tents and poured from china service, English and continental breakfasts. Picnic lunch on safari or buffet in camp. Four course dinners. Enchantment.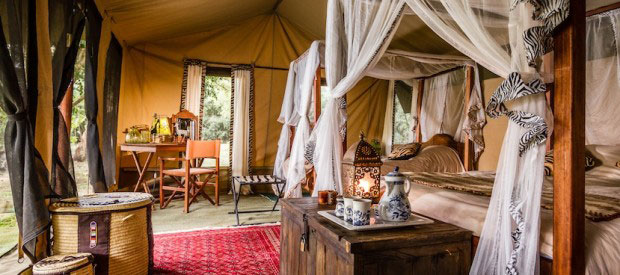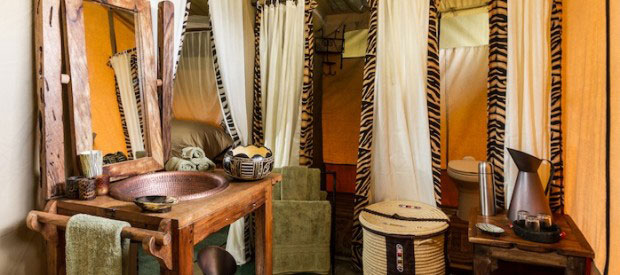 Activities:
Game drives in a variety of habitats in Serengeti National Park with our customised safari vehicles. We utilize Toyota Landcruisers that are designed for use in the rugged African bush. With your comfort in mind, we have developed a truly unique open vehicle for better game viewing, uninterrupted photo opportunities of animals and we have installed small fridges for cold drinks and picnic lunches. We are in touch with base (Arusha) and between the vehicles at all times by HF radios.
Mwanga Moto Camp has a maximum capacity of 8 tents (16 adults).