Nduara Loliondo
Serengeti National Park, Tanzania - Classic 4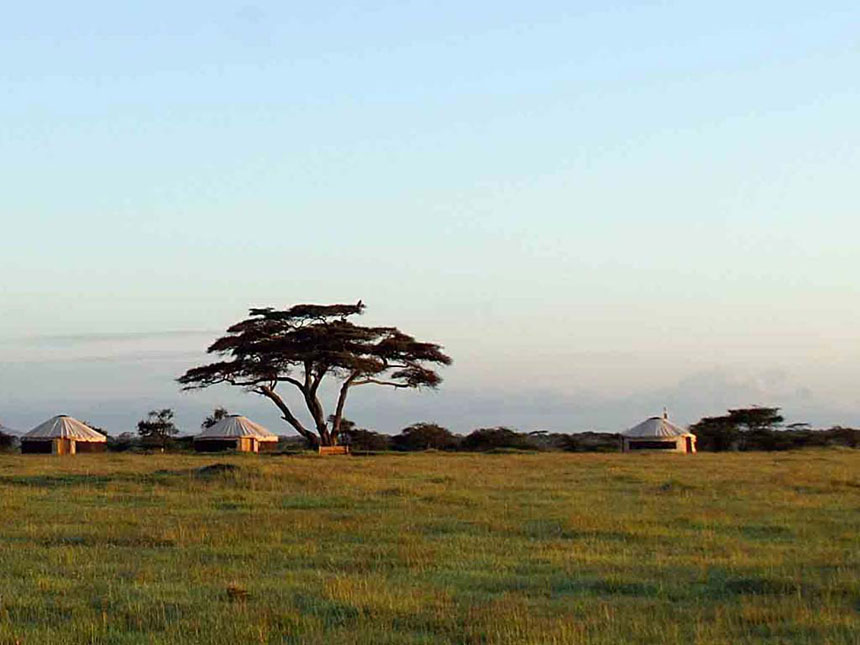 Loliondo has never simply been about 'just more Serengeti', so we wanted our camp, Nduara Loliondo, here to be a tented camp with a difference; one that reflected the space and freedom that, to us, define the area. The lounge and dining tents are in fact our own design of Yurt, reflecting the nomadic culture, and allowing us to make the most of the panoramic views that are typical here.
The sleeping tents are the more traditional Meru-style tents, furnished in the bright textiles and warm textures of sheepskin and leather. En-suite bathrooms with eco-flush toilets and bucket showers ensure that you can be comfortable while still feeling just a little bit intrepid.
And like the Maasai, Nduara Loliondo is nomadic; every 6 months, the camp is packed up and moved. In Ololosokwan, where you'll find the camp between June and November, the tents sit high on a ridge with commanding views over a broad acacia-lined valley. In the mornings and evenings the sights and sounds of Maasai life permeate the air as cattle move too and from a local manyatta.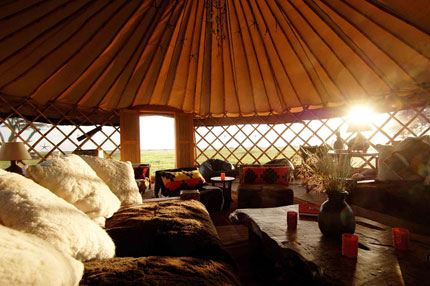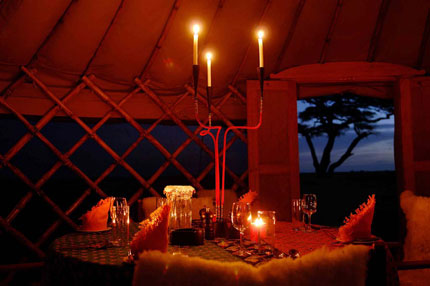 In Piyaya, to the South, where the camp moves between December and May, the scenery changes dramatically and the yurts sit beneath vast skies on the edge of wide and endless plains. The main mess and dining areas, beside a mature spreading acacia tree, look out over a small vlei.
Nduara is somewhere you can be highly active. With walks lead by local Maasai morani, picnics, game drives and night drives, all planned with your guide to allow you to take things at your own pace. If you feel like it you can be busy all day.
But after a few days charging around in the Serengeti most of our guests take the opportunity to really kick back here. Nduara lends itself to lazy mornings, relaxed lunches, or time just sitting and reading.
And after a while, the rhythm of life, the comings and goings of cattle, the meal times becomes deeply seductive and you begin to remember how it feels not to do anything.