Ndutu Safari Lodge
Serengeti National Park, Tanzania - Classic 4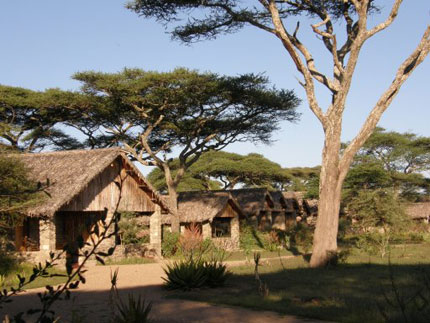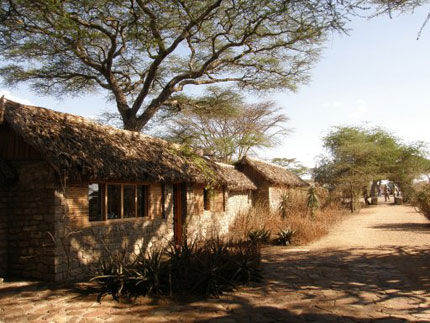 Ndutu Safari Lodge is situated in the south-eastern part of the Serengeti eco-system. Shaded by majestic acacia trees, each of the thirty two cottages, which are built of local materials, has a private verandah facing Lake Ndutu. Tucked well away from the busy tourist circuit, Ndutu offers peace and tranquillity far away from the madding crowd.
Spend time at Ndutu to unwind and to relax to the rhythm of an African day. Stay close to the lodge and enjoy the resident wildlife or take a game drive and explore the range of animal habitats that lie within easy reach. Lion and cheetah are often seen here, many predators also follow the millions of wildebeest, zebra and gazelle that come during the rains (Dec-May) and calve on the plains in February. From June to November, when the great herds have moved on, the resident animals converge on Ndutu's waterholes and marshes - elephants, giraffes, impalas, every kind of cat and a profusion of birds.
After sunset, return to Ndutu and watch the moon come up through the trees as you sip your drink around the campfire. Listen to the haunting call of the hyena as you star-gaze after dinner. This is a wonderful place in which to get to know the wildlife of the Serengeti and, for very good reasons, has often been the choice of professional wildlife photographers, film-makers and biologists alike.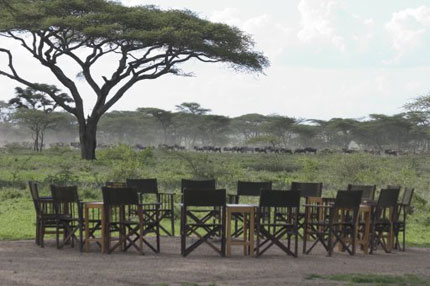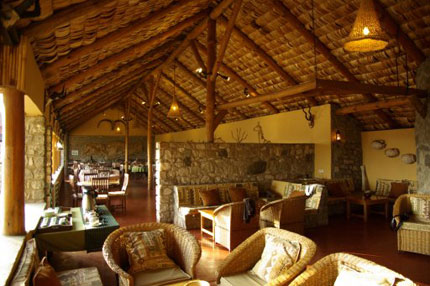 Game drives
Game and bird walks
Birdwatching (over 400 species)
Car rental for local sights
Olduvai Gorge, the "Cradle of Mankind", where the Leakey's found extremely important evidence of the origins of man, is only an hour's drive along the gorge
32 cottages all with private verandah facing Lake Ndutu and private bathroom