Olakira Camp
Serengeti National Park, Tanzania - Adventure 3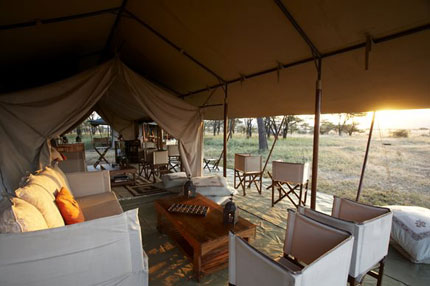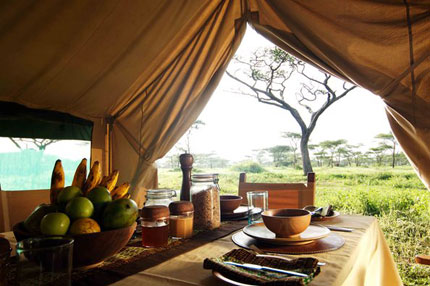 Tanzania's famous migration is a restless thing: shifting with the seasons as the great herds of wildebeest wander between Kenya and Tanzania. And moving with them are the Olakira camps... as the migration progresses, so the camp's luxury tents pick up their feet and follow.
In the dry months of winter Olakira Mara River enjoys some of the best views of the herds migrating out of Kenya across the treacherous Mara River. By November, with the herds on the march, Olakira swiftly follows to witness the incredible calving in the great grassy plains of the southern Serengeti.
Touching the earth lightly this canvas camp all but disappears into the surrounding bush, and with just eight en-suite tents Olakira – meaning "shining star" in kiSwahili – ensures an intimate and authentic wilderness experience.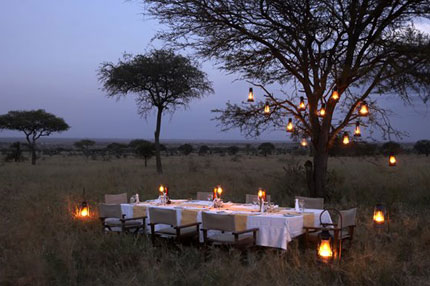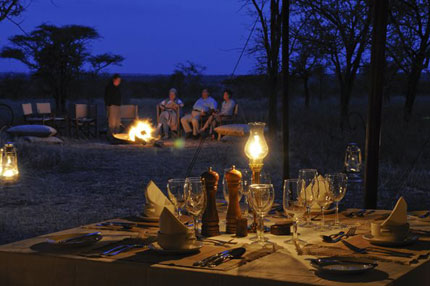 Accommodation
Olakira offers a modern take on the vintage charm of an East African safari under canvas, without abandoning too many creature comforts: the beds are king-size and bedecked with fine linen, a canvas chaise lounge graces your private veranda, while flickering Arabian lanterns offer a touch of nomadic romance in this timeless landscape.
With the Serengeti literally on your doorstep panoramic views, naturally, come standard.