Sayari Camp
Serengeti National Park, Tanzania - Premier 5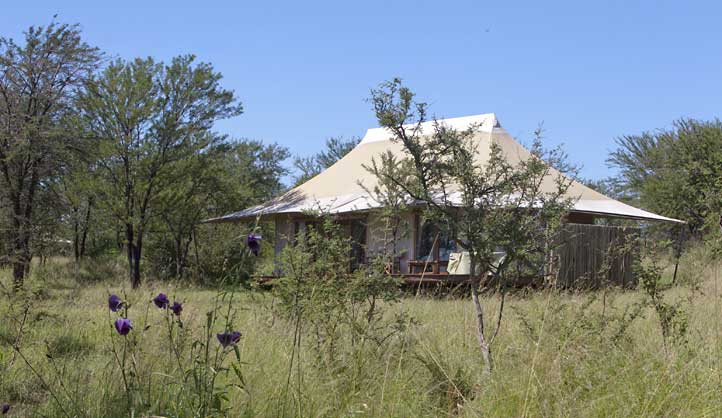 Located in the remote and exclusive northern Serengeti, stunning Sayari Camp is perfectly positioned to witness what may be the greatest wildlife spectacle on the planet: the Great Migration crossing the Mara River.
The camp overlooks vast Serengeti plains, home to staggering wildlife, great numbers of big cats, giraffe, elephant and buck and an increasing population of rhino. During the Migration season, millions of zebra and wildebeest arrive to share the fertile land with the permanent inhabitants.
The combination of a superb location, luxurious facilities and an incredible wildlife experience ensures that Sayari Camp will etch itself into your memory as the standard against which you will forever judge any other safari camp.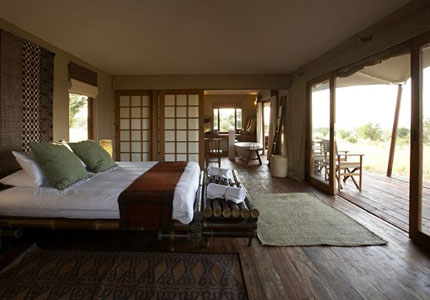 Sayari is Swahili for universe or planet, capturing the vast Serengeti plains and endless skies where the camp is situated.
The 15 luxury guest tents blend perfectly into the majestic Serengeti landscape. Both wings have a separate mess and dining area to ensure intimacy and personal service. Each tent has a king size bed (twins also available) and a large, private veranda overlooking the Serengeti. The en-suite bathrooms have flush toilets, a double sink, shower and beautiful bath with a view. After game drives, guests can enjoy the infinity pool or choose the privacy of their veranda, the warmth of the fire place, or the comfort of the library, bar or lounge to relax.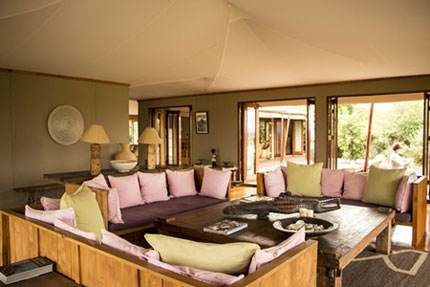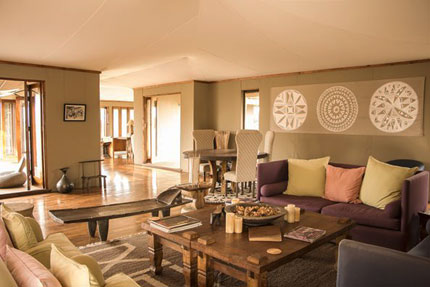 Sayari Camp Activities
The remote, vast lands of the Northern Serengeti offer undisturbed wildlife viewing. Spectacular Mara River crossings, off-road driving and endless landscapes are some of the specialities Sayari has to offer. A bush breakfast observing thousands of migrating wildebeest and zebra is a majestic and most memorable experience.
In addition to game drives led by expert guides, Sayari Camp offers the rare opportunity to experience the Serengeti on foot resulting in an unmatched sense of freedom and an exhilarating connection to the sights and sounds of the bush surrounding you. Even the most enthusiastic safari-goers might end up taking a day off from busy game drive schedules to simply read or relax by the poolside, absorbing the beautiful vista in front of the camp.
Sayari Camp also has a spa facility where you can pamper yourself. The spa offers the following treatments:
Full Body Massage - deep tissue
Full Body Massage - relaxation
Head, Neck, Shoulders Massage (Maggie, being trained in India does wonderful Indian Head Massages)
Neck, Shoulders, Back Massage
Pedicure
Manicure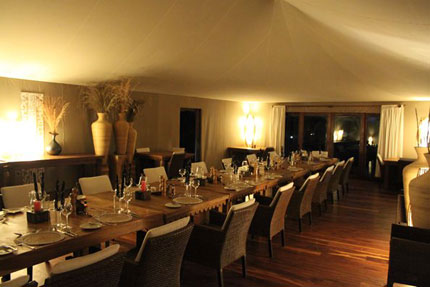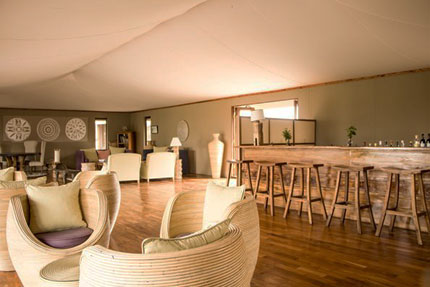 Activities for children:
Archery Classes / Competitions for children with our Askaris. Our Askaris bring their local attire from home. They carry their personal bows and arrows while performing their night patrols. The kids love having a chance to shoot the bows and arrows. Targets are made on boxes and the askaris teach them how to shoot.