andBeyond Serengeti Under Canvas
Serengeti National Park, Tanzania - Premier 5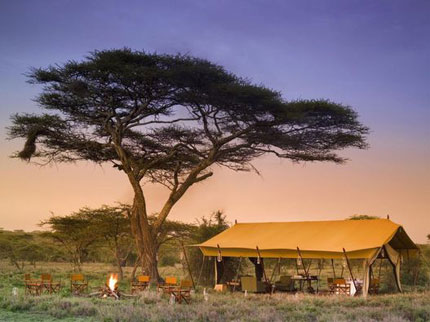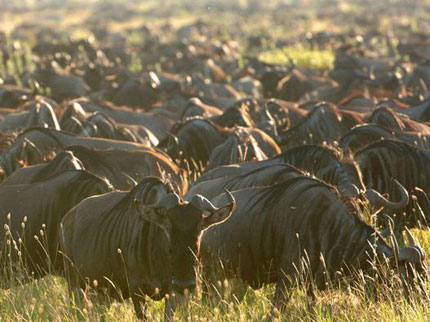 Famed for its vast tree-less grasslands and excellent wildlife sightings, the endless open plains of Tanzania's magnificent Serengeti National Park boast 35 species of plains-dwelling game and prolific birdlife.
The annual movement of wildebeest and other herbivores across East Africa's Serengeti-Mara ecosystem is one of the greatest spectacles in the natural world. Over two million animals participate in this great migration, with some 200 000 zebra ahead of and 500 000 Thomson's gazelle behind the main players – one and a half million wildebeest. The wildebeest spend the wet season on the south eastern Tanzanian plains and the Serengeti's dry season on the plains of Kenya's Masai Mara.
The &Beyond Serengeti Under Canvas camps follow the Great Migration, bringing guests as close as possible to all the action.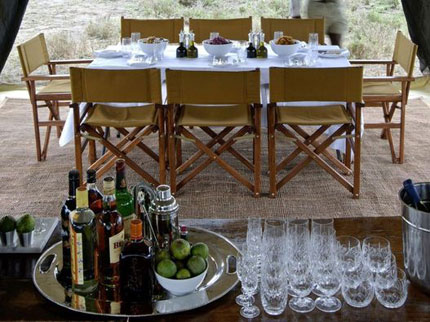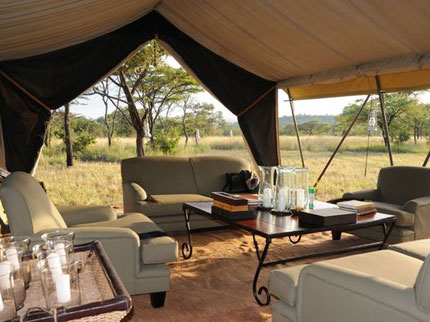 About the camp
The luxurious tented camps of &Beyond Serengeti Under Canvas move around the Park year round, bringing guests within reach of the Great Migration and exploring remote, beautiful corners of the Serengeti with excellent resident game. Using only private campsites, these migratory camps are entirely intimate and exclusive, featuring Tanzania's most spacious safari tents, each with double bed, ensuite bathroom, separate w.c. and al fresco bucket shower. Redolent of classic safari style, custom made Indian rugs, crisp linens, sparkling crystal and polished brass lend flair to the simplicity of camping.
Carefully planned according to the projected movements of the Great Migration, the camps aim to bring guests within comfortable driving distance of the herds. However, the wildebeest masses move with the rains, which occur at a different time each year, so it is not always possible to accurately predict where they will be. Our expert guides will always try to place guests in the midst of the thronging wildebeest but, should they not appear when expected, their intimate knowledge of the ample resident game will ensure a rich game viewing experience.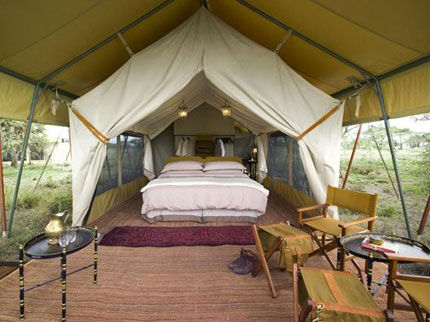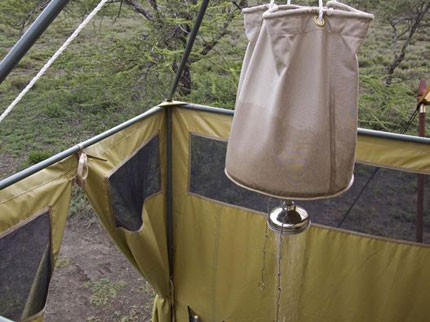 AT A GLANCE
8 ensuite safari tents
Wilderness camping
Dine under the stars