Soroi Serengeti Lodge
Serengeti National Park, Tanzania - Classic 4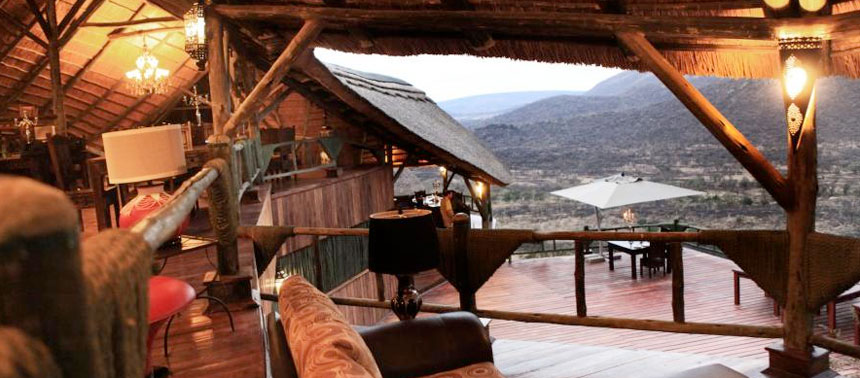 Soroi Serengeti Lodge is set high on a natural plateau with endless views over the vast plains of Musabi, giving you a truly unforgettable African experience.
With its unique architecture and design elements, Soroi is a stunning Lodge located in a prime spot in the Western corridor of the Serengeti National Park.
The luxurious Soroi Serengeti Lodge is an eclectic combination of architectural shapes, textures and colours combined with modern styled interiors. The main lounge and dining area offers ample seating with several decks as well as a small library. One of the main features is the unique infinity 'rock' pool where one can lounge whilst enjoying a plethora of game scattered on the plains.
The Lodge's large open fireplace deck, also overlooking the plains, creates an inviting ambience. Tantalizing meals are served from an interactive open plan kitchen or under the star-filled skies and the exceptionally high standard of service adds to the delight of this tranquil spot.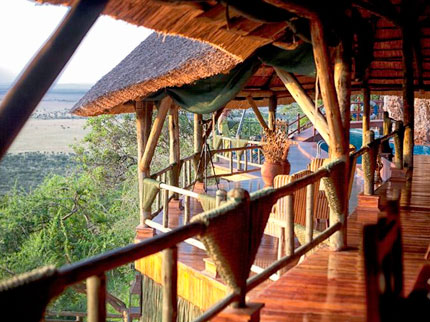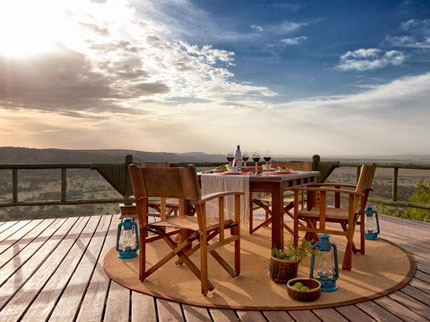 Accommodation
Twenty- five individual thatched chalets complete with hardwood floorboards and dreamy mosquito nets are linked to the main lodge pathways by raised timber walkways. With soft comforting furnishings, combining fabrics and finishes with traditional earthy tones, the Chalets feature large expanses of glass and spacious viewing decks for better game viewing.
Each Chalet features a writing desk and chair, mini-fridge and en-suite bathroom with a stand-alone bath, an outside shower for the more adventurous and a full range of guest amenities. The Suites enjoy an extended Lounge area with WIFI and Satellite TV.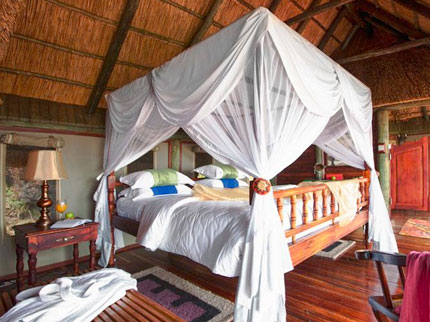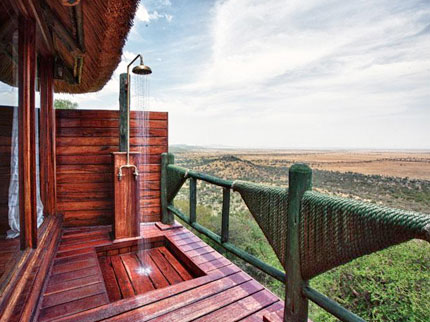 Serengeti National Park
Tanzania's oldest and most popular national park, also a world heritage site and recently proclaimed a 7th world wide wonder, the Serengeti is famed for its annual migration.
Some six million hooves pound the open plains, each one driven by the same ancient rhythm, fulfilling its instinctive role in the inescapable cycle of life, and more than 200,000 zebra and 300,000 Thomson's gazelle join the wildebeest's trek for fresh grazing.
Activities
The Serengeti is famed for its annual migration and offers a once in a lifetime Safari experience. Yet even when the migration is quiet, this Park offers arguably the most scintillating game viewing in Africa. Drives set out at first light, again returning late afternoons.
Hot air balloon safaris over the Serengeti are probably the most beautiful balloon flight in the world. The Safaris take off at dawn, rising slowly as the sun rises and floating in whichever direction the winds of the morning takes you.