Ubuntu Camp
Serengeti National Park, Tanzania - Adventure 3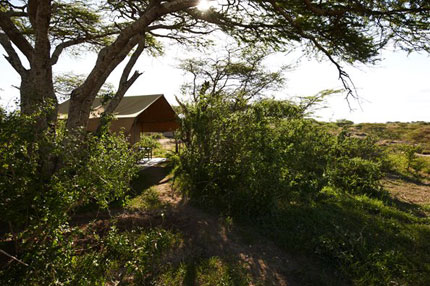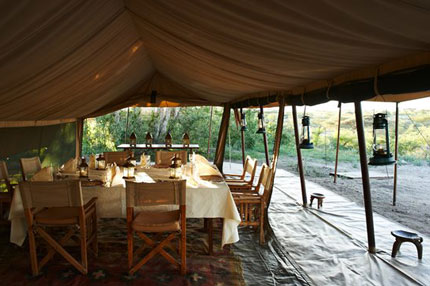 Ubuntu Camp travels with the natural flow of the wildebeest through the Serengeti. From late July to October the camp is positioned to intercept the migration in the North of the Serengeti before it relocates to the south close to the Ngorongoro Conservation Area from December to February. As the herds move west so does the camp and it is positioned in the Western Corridor from May to mid-July to rendezvous with the migration as it moves north again.
Our guides, who spend 11 months of the year with the herds are able to pass on insight—gained through generations of experience into the fascinating facets of this extraordinary cycle of life. 'Ubuntu' refers to the human characteristics of generosity, consideration and humane-ness towards others. Ubuntu Camp encompasses this characteristic in its personalised and warm hospitality.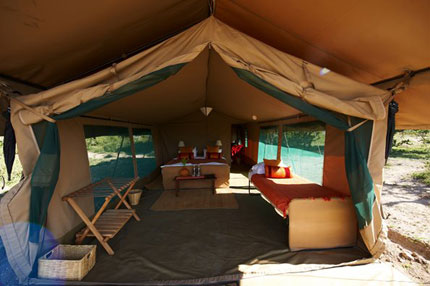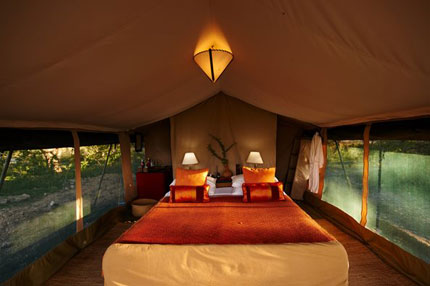 Accommodation
Ubuntu Camp is a seasonal camp of eight tents with two lounge/dining areas. The camp itself is a traditional under-canvas camp designed to balance safari authenticity with comfort.
Each tent is either a double or twin (triples are also available) with toilets and 'pukka' safari bucket showers in en-suite bathrooms.
The communal area is an open plan design spilling into the surrounding wilderness. Here you can enjoy a drink whilst relaxing in the lounge and bar with views that extend as far away as the horizon allows you to look. The dining room is also pure Africa—under canvas and entirely at one with nature.