Little Chem Chem
Tarangire National Park, Tanzania - Classic 4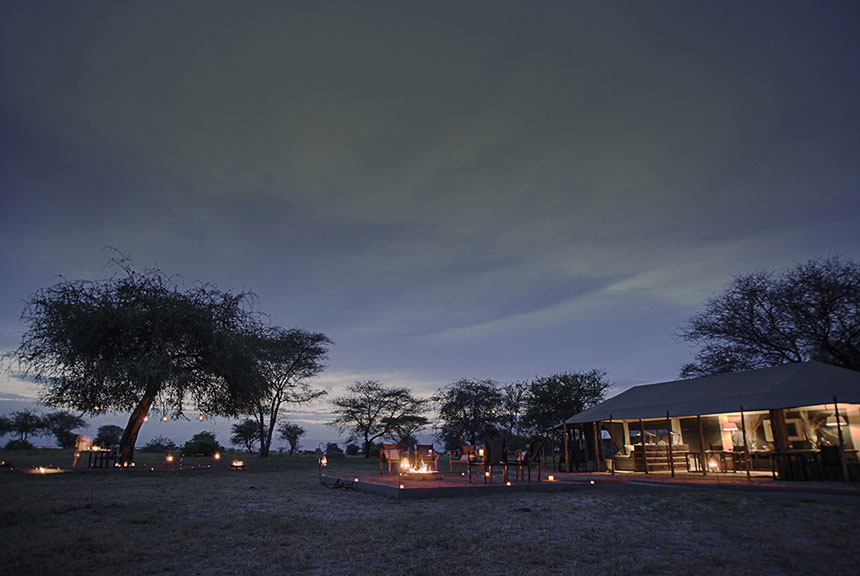 Known as the sunrise camp, Little Chem Chem is situated on the edge of an acacia forest. The camp is surrounded by the characteristic landscape of the Tarangire River with its impressive Baobab trees and overlooks the freshwater lake, Lake Burunge. The Babati mountain range offers a magnificent backdrop to the south-west, with the distant hills of Tarangire visible to the north-east. The atmosphere at Little Chem Chem is welcoming, elegant and oozing authenticity of a bygone era.
The luxury of sharing 16'000ha with only 10 guests sets the ideal stage where you can perfectly blend into the wilderness. Lions roam the camp and call each other at night; stately elephants march down to Lake Burunge to get a sprinkling of fresh water; cheetahs hunt on the plains facing the lake; leopards, eland and lesser kudu can be seen in the more dense woods in the inner part of the concession. And wherever there is water, the bird life is abundant and colourful. Little Chem Chem's intimate, elegant but authentic atmosphere, is the ultimate setting from which to explore Africa on foot. Slow down and indulge in a sensual vintage safari.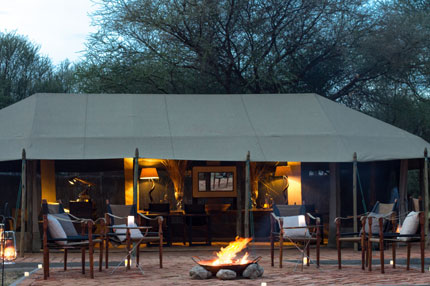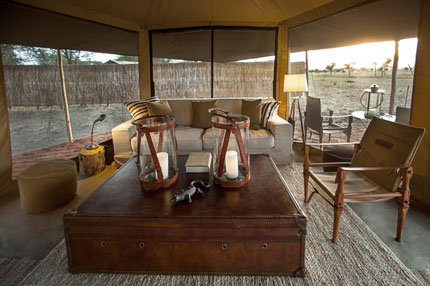 Accommodation
Little Chem Chem offers five exquisitely decorated tents, each with a large bedroom (three have king-size beds, two offer twin beds), with a rocking chair and study desk, a vanity area with dressing room and an en suite bathroom with a bucket shower and flushing toilet. Embracing an 'Out-of-Africa' atmosphere each tent also offers a private fire pit with flames that mesmerise you as the sounds of an African night come to life all around to you.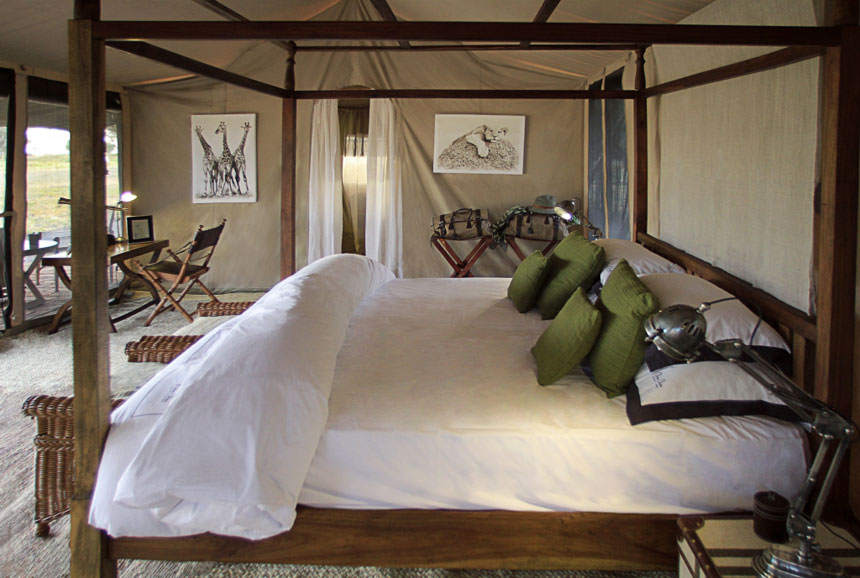 Facilities
Five tents - three with king-size beds and two with twin beds.
En suite shower room with flushing toilet.
Dressing gown and slippers.
Molton Brown toiletries.
'In room' safe.
Camp bed available for one child aged 10 years or older