Oliver's Camp
Tarangire National Park, Tanzania - Adventure 3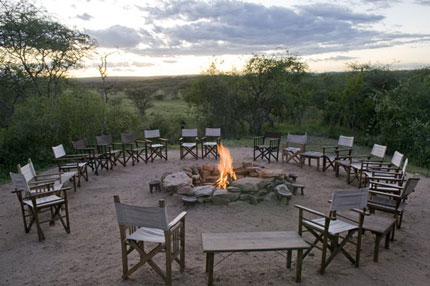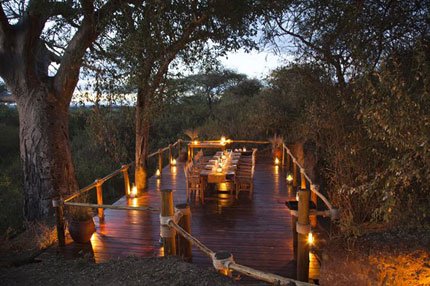 Apart from the focus on tracking rather than trophies, Ernest Hemingway would have fitted right in at Oliver's Camp. Situated in the southern reaches of Tanzania's remote Tarangire National Park, Oliver's Camp and Little Oliver's Camp are an echo of the trailblazing camps that first pioneered East African safaris.
There's certainly no shortage of creature comforts, but this is a camp for safari adventurers wanting more than the postcard-snaps of the Big Five. It's for those who want to feel the dust of Africa beneath their boots on a walking safari, drink in the cool moist air of a night drive, and have the scent of warm rain on hot earth fill their nostrils. This is Africa, untamed... just as it should be.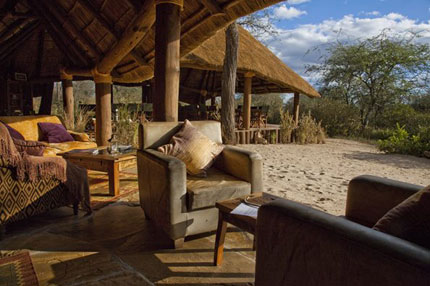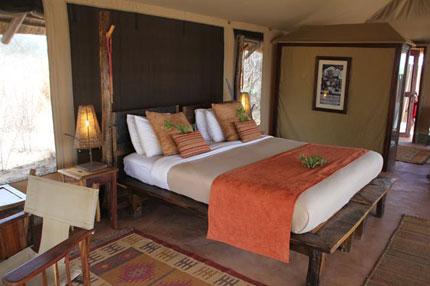 At Oliver's the 10 en-suite safari tents offer bush luxury without superfluous frills; the spacious outdoor shower perhaps the one extravagance you'll happily allow.
It's a camp where the blood-red leather armchairs match the ochre soils beyond the decking; where headboards are hand-carved from African mahogany and baobab trees puncture the horizon from your private veranda.
Come nightfall, little more than canvas separates your king-size bed from the restless wilderness beyond. Meals are taken communally at the main lodge, while around the campfire whiskies are poured and safari tales told late into the night.
Little Oliver's Camp
Just 1km downstream from Oliver's is the latest addition to our Tarangire wilderness experience; Little Oliver's Camp. Offering the same high level of service and authentic safari experience as Oliver's, Little Oliver's had just 5 en-suite tents and works particularly well for a group or family travelling together.
Whether you stay at Oliver's or Little Oliver's this is an authentic safari experience at its best.