Tarangire River Camp
Tarangire National Park, Tanzania - Classic 4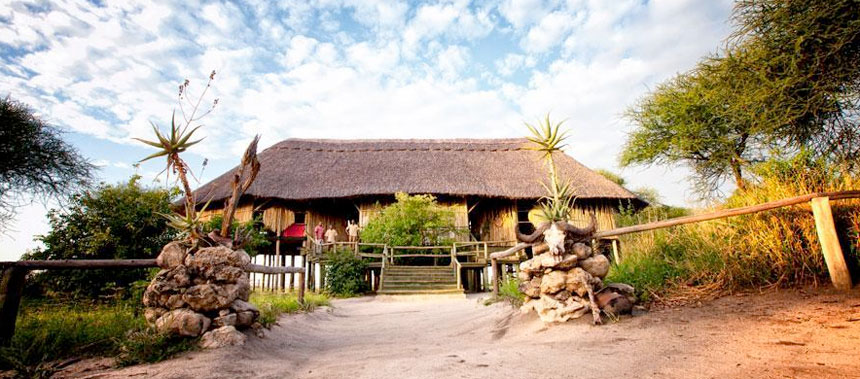 If you are looking for an authentic safari experience under traditional canvas showcasing spacious views and enriching culture, Tarangire River Camp, where there is always a warm welcome and a wonderful atmosphere, is the perfect choice.
Tarangire River Camp is set within 25,000 hectares of concession area, included on the land is a branch of the Tarangire River itself, which the camp overlooks. The property is in a great location for game viewing since it is only 3.5km from the main entrance to Tarangire National Park.
Traditional grass thatching adorns the roof of the main lodge structure, which is set off the ground on an elevated deck. The breezy lounge boasts ample seating in a relaxing open-air environment. The dining area, where culturally inspiring meals are served, consists of simple safari style seating and the elevated position allows for excellent views over the riverbank below.
Both the dining and lounge areas are married into a proper bon-fire area and game viewing deck that also overlook the same stunning views. A smaller, secondary game viewing deck rises above the ceiling and offers a high, intimate perch above it all. The lodge's small, informal gift shop offers the families of the nearby Maasai villages a chance to sell some of their handmade wares.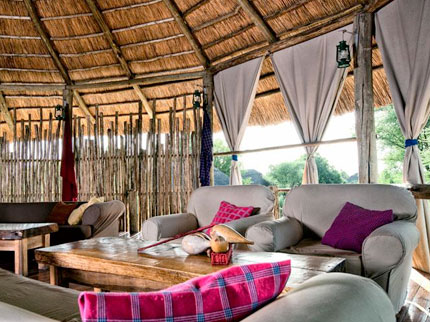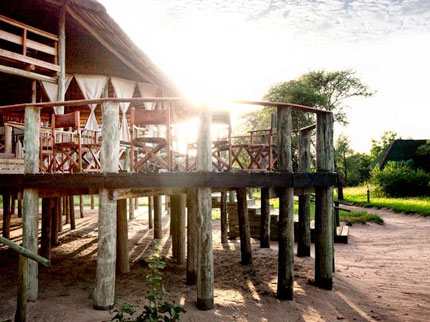 Tarangire National Park
The fierce sun sucks the moisture from the landscape, baking the earth a dusty red, the withered grass as brittle as straw. The Tarangire River has shrivelled to a shadow of its wet season self, but it is choked with wildlife. Thirsty nomads have wandered hundreds of kilometres knowing that here, always, there is water.
Tarangire is one of the most diverse parks in Tanzania and situated in the north-western corner of Tanzania's Masai Steppe, east of The Great Rift Valley. Covering an area of 1,360 sq km comprising scattered acacia woodland, baobab and palm trees, plains, swamps and rivers. There is an abundance of big game including lion, elephant and buffalo, as well as a vast bird and lesser game population.
Accommodation
Accommodation consists of spacious tents built on wooden platforms with a thatched roof, all of which are en-suite and tastefully furnished with all the comforts you will need whilst on Safari.
Each tent's generously proportioned private veranda open out onto stunning views of Mount Meru and Mount Kilimanjaro in the distant horizon and several of the tents also offer views of the river, which morphs to a dramatic sand bed in the dry season.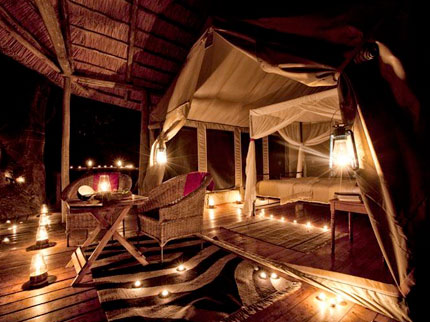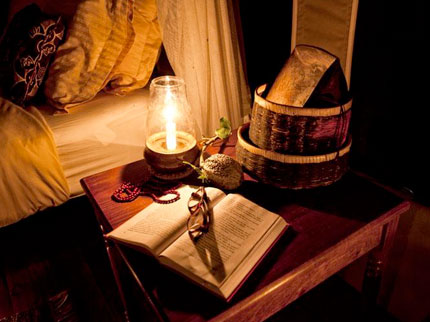 Activities
The advantage of being located outside the park is that various activities not permitted within any of Tanzania's northern National Parks, are possible including guided walking safaris.
Other activities include game drives, bird watching on the shores of Lake Manyara and cultural safaris visiting the Maasai and Datoga people whose bomas populate adjacent land.