Tanzania Safari August 30-September 8 2018 Trip Report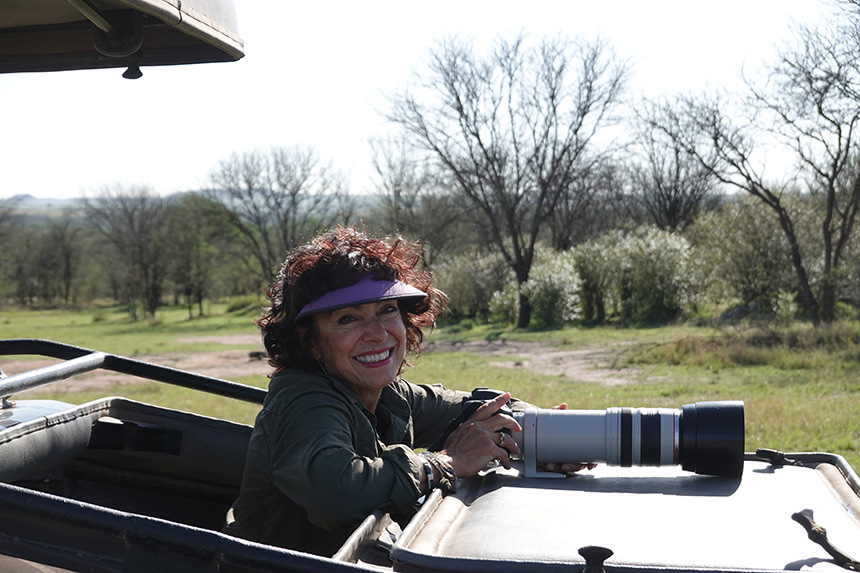 Jambo (hello)!
From the Serengeti / Tanzania in Africa!
We started our journey August 30 in Arusha. I am currently struggling to write this on bumpy roads on our way to the northern Serengeti for our last 2 nights on Safari!
Our first stop was at the beautiful Tarangire National Park. This beauty offers the iconic Baobab tree, thousands of years old I'm told! Large herds of Elephant families; lion as well as varied antelope, giraffe, zebra and bird life!
We were very lucky to see a stunning leopard posing beautifully in a sausage tree!
Next we drove to Lake Manyara a beautiful drive with the Great Rift Valley on the left and Lake Manyara on the right. Not many pink flamingos at this time of year as they Migrate to different alkaline lakes in Kenya and Tanzania.
We stayed at the lovely Acacia Lodge for 2 nights on the outside area of Ngorongoro crater. We chose an early start for game drive in the crater so we could get back to enjoy the pool and gardens. A lovely gem to feel pampered on the way to the wild Serengeti!
Cold and foggy for a few hours at the rim and crater floor, I think the animals were not happy either! Finally the sun came out and we could marvel at the size and beauty of this amazing crater filled with animals! The only animals NOT in the crater are giraffes, impala and Topi antelopes, an interesting phenomenon.
Next stop Olduvai Gorge; where Louis and Mary Leaky spent their life excavating early man fossils! Mary Leaky continued her work after Louis died, she found a fully intact skull of Homo Habilis! The museum, lecture and site where we drove to see the excavation site were fantastic! They have redone the museum since I last visited and it is outstanding!
A long day driving to get to our semi-permanent tented camp in central Serengeti. A lovely camp set totally in the Bush with a gorgeous view! NOW this is Africa!
Something strange is happening here, RAIN !! Omg the Serengeti is green and we arrive as it begins to rain again! What!? It's early September, should not be raining now! We heard they got very heavy rains in April /May the long rainy season. The cyclonic effect from so much water around, creates evaporation and rain.
Hence this has caused the wildebeest migration to come back from Kenya / Masai Mara early!! Way early!
We arrived a bit late with our wonderful game viewing along the way to the camp. We wanted our bucket showers not realizing it was already dark for the staff to get us all our hot water showers. We had a long dusty hot day.
We found out there were lions in the camp! Yikes! Rain and lions - we have to use a Walkie talkie to call our camp attendant to fetch us for dinner to escort us to dinner.
As we left dinner it continued to rain and the lions appeared! They were frolicking in front of MY tent! OMG! They had to drive each of us to the front door of our tents (no easy feat) so we could safely enter for the night! Run, unzip and zip up and make it snappy!
Wonderful sounds of hyena whooping and lions in the night. The lion hung around some of our tents all night! So crazy, I Love it!!
Having some wonderful game viewing! It is a bit difficult with the unexpected rain creating high green grass in areas.
We see very happy large Elephant herds up to 36 I counted in one herd. Amazing to witness them with lots of little babies feeding and moving, communicating with tummy rumbles! I so love being with these majestic loving families; they are very much like humans, they love, they mourn, they protect!
We photograph giraffe, zebra lots of different antelope! 6 in our group took a spectacular balloon ride over the Serengeti plains... champagne and breakfast following!
Judy and I went out early to see what we could see! A very pregnant hyena, a large grazing hippo, big bull Eland (largest antelope in Africa), 2 Dik Dik's (smallest antelope in Africa). What a fun private safari for us both, while others are on balloon safari.
Then to our amazement we see 4 cheetah in the distance! Mother and 3 cubs, I wish they were closer!
We meet up with our happy balloon friends heading back to camp, our drivers spot the cheetahs and race ahead to see if we can see them close up! Mother is trying to hunt a reed buck, she needs to feed daily to nurse her 3 hungry cubs! They are so cute, they all run ahead and cross the road for all of us to see! Well done guides!
The guides get word the migration of Wildebeest and Zebra have come down to central Serengeti just north of us!
We head out after lunch to find them! OMG we find them!! Thousands of them both sides of the road for as far as you can see! We think they were 2 miles long, at least 2 miles wide from what we could see! They were actually migrating and happily grazing on the fresh green grass! Mother Nature has trained them to follow the rain and that is exactly what they did!
Amazing!
Yesterday was epic! We were out from 8am until 530pm!
In total we saw 3 wildebeest crossings!! Including a big crock take down a wildebeest. That was a first for me as I have been 3 times and never witnessed this. A difficult experience as we are all rooting for the Wildebeest to get free and get to the small beach and up the cliff…… sadly, no. The Crock one this one.
We saw lionesses, a pride of lion including 3 big males. Leopard in trees, the rare and scarce black rhino loads of elephant and everything in between!! Big 5 in the north!
Our tented accommodations nestled in the Bush allowed us the mysterious and intoxicating sounds of the night! Hyena, elephant trumpeting, the resident leopard calling along with lion! I LOVE AFRICA!!
We sadly leave our last wonderful camp in northern Serengeti today for the very long haul back home!
My beloved Africa,,, thank you for another wonderful soul enriched visit!
Asante sana! (Thank you very much)
Cindi