Lufupa River Camp
Kafue National Park, Zambia - Adventure 3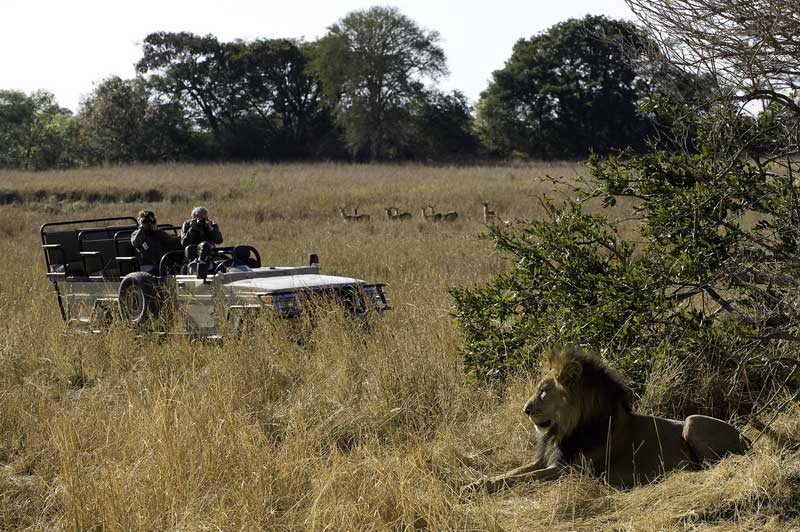 Lufupa River Camp features seven comfortable en-suite tents (two of which are family rooms) on the banks of the Kafue River offered on a bed-and-breakfast basis. The vibrant social hub is the whimsically named Kafue River Café with a bar and restaurant; à la carte meals and drinks are served during the day and early evening to guests of Lufupa River Camp and the nearby campsite.
The tranquil setting lies at the confluence of the Kafue River and the Lufupa Channel and overlooks these rivers. Possibly the ultimate in riverine settings, Lufupa River Camp unlocks an area of remote bush and languid waterways in the Kafue National Park, one of the largest national parks in Africa. The area is filled with floodplains, broad-leafed woodland, lush riverine vegetation and dambos (open grassy clearings). Exploring the sparkling, smooth-flowing waterways provides lively wildlife and exceptional birding encounters, from hippo to African Finfoot.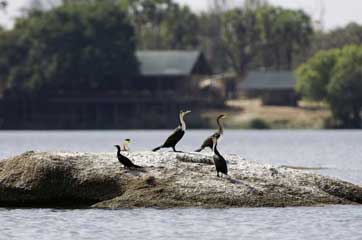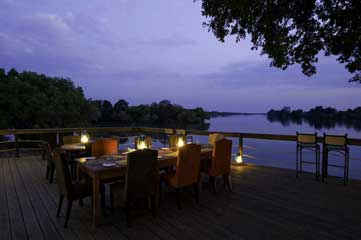 The well-known Lufupa area of Zambia's Kafue National Park is recognised as a focal point for prolific animal and bird life, and offers access to productive game viewing areas of the northern Kafue. Lufupa is renowned for good leopard sightings and elephant are often seen moving through the area Puku, impala, zebra, buffalo, kudu and Defassa waterbuck are common while more unusual species include Lichtenstein's hartebeest, roan and sable antelope. Kafue's birdlife is world-acclaimed, with the Lufupa area sporting well over 400 species – including the likes of Pel's Fishing-Owl.
Explore the second largest national park in Africa.
Almost 500 bird species including endemic Chaplin's Barbet.
Variety of activities including boating, game drives and fishing.
Excellent predator sightings: resident prides of lion and leopard are frequently seen.
There are also a wide variety of plains game, ranging from zebra, buffalo, roan, Lichtenstein's hartebeest, sable, kudu, impala and oribi.
Elephants are often seen moving through the concession.