Old Mondoro Camp
Lower Zambezi National Park, Zambia - Classic 4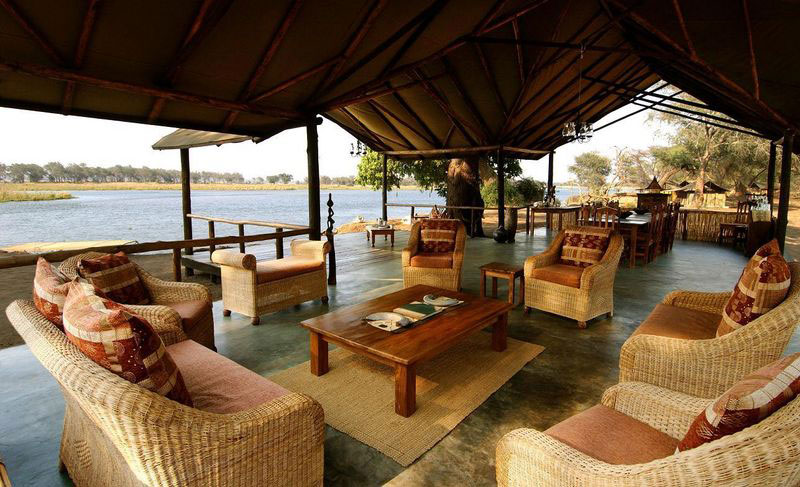 With only 8 beds, Old Mondoro is the Lower Zambezi National Park's most intimate and private safari camp, exuding charm and charisma like nowhere else.
Overlooking a maze of hippo-inhabited islands from a grove of Acacia trees that tower above the massive elephant bulls that seem to be constantly feeding on them, this is perhaps the most beautiful site in the Lower Zambezi National Park and certainly one of the most remote.
For those wanting a premier Lower Zambezi safari in a small camp with all the comforts and a fabulous guiding team, inside the national park and at an attractive price look no further than Old Mondoro.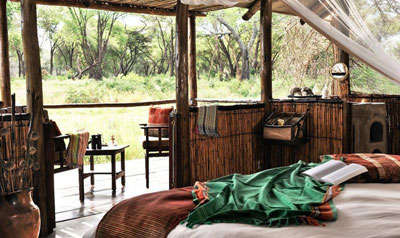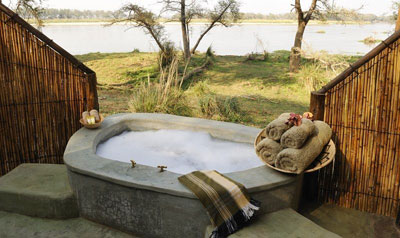 Accommodation
Appropriately constructed of canvas and natural materials, Old Mondoro has an open and adventurous feel, providing a perfect retreat after a day filled with excitement in the bush and yet where much of the action will happen right in front of you.
At night canvas blinds are rolled down and secured although with the night chorus you are assured of never feeling too cosseted or cut off from the action!
A King size bed (or two singles) draped in mosquito nets and Egyptian cotton linens
24 hour lighting supplied by an ingenious green 220v electricity supply system
24/7 hot and cold water supply the en suite facilities which include indoor flush loo and wash basin and outdoor shower & huge "splash-tub" all overlooking the Zambezi
Each room also has a shaded timber sun deck complete with comfy daybed for relaxation with the very best of views.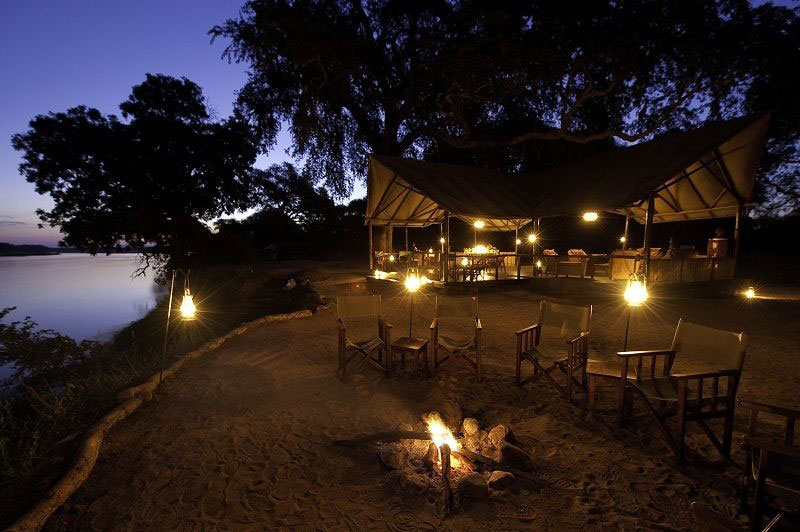 Safari Activities
The Lower Zambezi National Park, by virtue of the Zambezi River and its parallel escarpment, is one of Africa's most scenic wildernesses, home to an impressive quantity and variety of wildlife that can be viewed not only on the more usual land based safari activities but also on a variety of water based activities and in the camps themselves.
Do not expect vast vistas and plains with thousands of prey animals constantly being hunted down by dozens of predators. There are other places for this, other places with more animals and more variety - but these places are usually on the path more traveled, suffering from an overload of tourists and average guiding. Zambia's wildernesses are still wild and not yet overrun with lodges and tourists, where tracking down its precious wildlife requires skilled guides and patient guests who appreciate the adventure and remoteness as much as the sightings.
It is important to note that Zambia does not offer private concessions in its National Parks and so one is likely to encounter others during their safaris, however due to the remoteness of Zambia's National Parks, this is rarely an issue and we do not suffer from multiple vehicles and people at any one sighting as in some places in East Africa.