Potato Bush Camp
Lower Zambezi National Park, Zambia - Classic 4

Potato Bush Camp lies adjacent to it's sister camp, the world-renowned Sausage Tree Camp. With a stunning panoramic view overlooking the Zambezi River and escarpment, this site is nestled under Mahogany, Sausage, Winter Thorn and Acacia Tortillas Trees, which provide excellent shade. Potato Bush Camp is comprised of three well-appointed Canvas and Rosewood Safari Tents and also a 2-bedroom Family Tent (similar to the very popular Kigelia House at Sausage Tree Camp).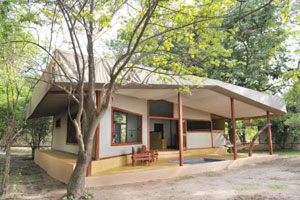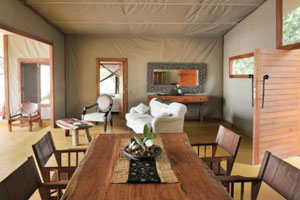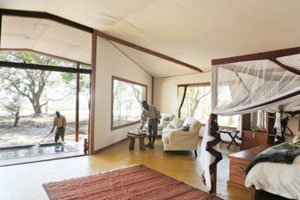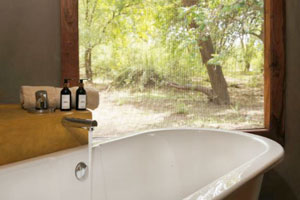 To complement the accommodation there is an open plan dining, bar and lounge area, which is accessed by all four Tents by way of raised timber boardwalks. This also enables the camp to stay open from the 1st of April through to early January, when the heavy rains really start. The camp hugely benefits from the nearby strong foundations, infrastructure and service levels that have been built up over the past 17 years by Sausage Tree Camp.
Potato Bush Camp offers professionally guided game drives, scenic canoeing and boat trips, educational walking safaris and exciting night drives.