Sausage Tree Camp
Lower Zambezi National Park, Zambia - Premier 5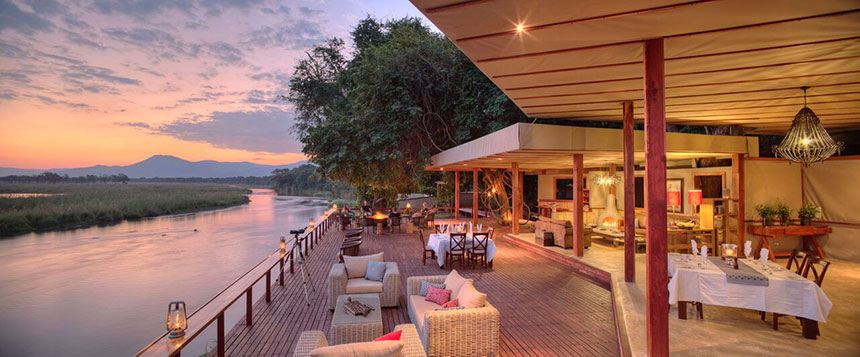 Sausage Tree Camp is the epitome of bush chic, set in a stunning location along the Zambezi River at the heart of the Lower Zambezi National Park. The pristine location and Sausage Tree Camp offer all the game, all the luxury without all the people!
Sleeping only 18 guests, Sausage Tree Camp offers a civilized approach to a true bush experience with lavish attention to detail. The central dining and bar area is fronted by an enormous teak deck overlooking the Zambezi River and low set reed islands teeming with game.
The 25m Lap-pool is idyllically situated right on the edge of the riverbank, under shading Mahogany trees with outstanding views.
Accommodation is in luxurious suites, completely rebuilt in 2018 to the highest of standards. Suites are generously spaced along the Zambezi River bank allowing the elephants to amble in between. These are ultra luxury custom safari tents with massive gauze windows and sliding doors allowing cooling breezes to move through. Nearly hidden from one another, and shaded by mature Sausage and Mahogany trees, the tents are cool, private sanctuaries to return to for an afternoon siesta or good nights rest.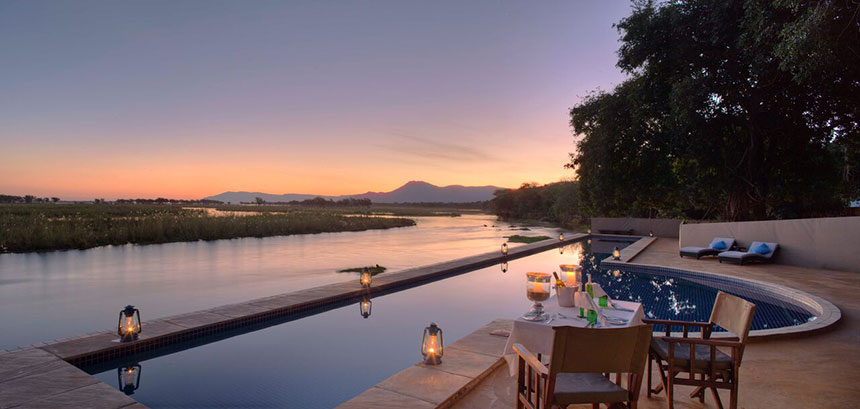 Luxury Suites
Sitting closer to the river's edge allowing unrivalled views over the reed islands infront of camp teeming with wildlife - each suite offers a lounge area, bedroom, indoor bathroom with open air shower, sliding doors leading out onto a large deck complete with outdoor lounge area and private plunge pool. And of course a personal Muchinda (Butler) to look after guests every need.
Kigelia House
Kigelia House is the perfect choice for small groups or families, with two en-suite bedrooms separated by an open plan living area leading onto the private deck and pool.
Each tent has its own personal Muchinda (butler) to attend to your every whim. All tents have 24 hour power and plentiful hot and cold treated water.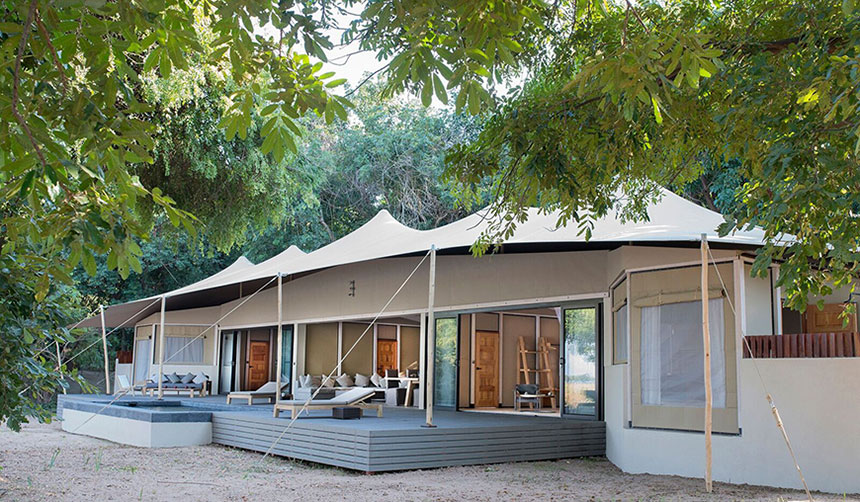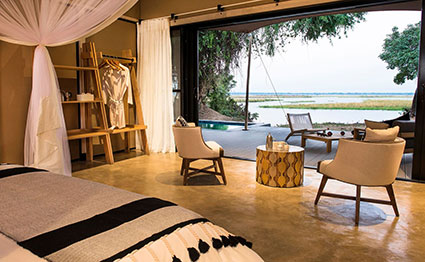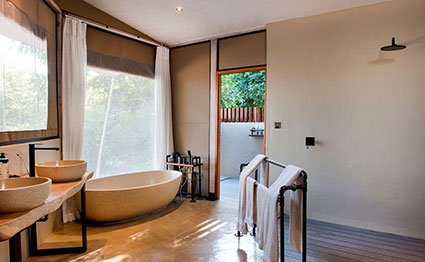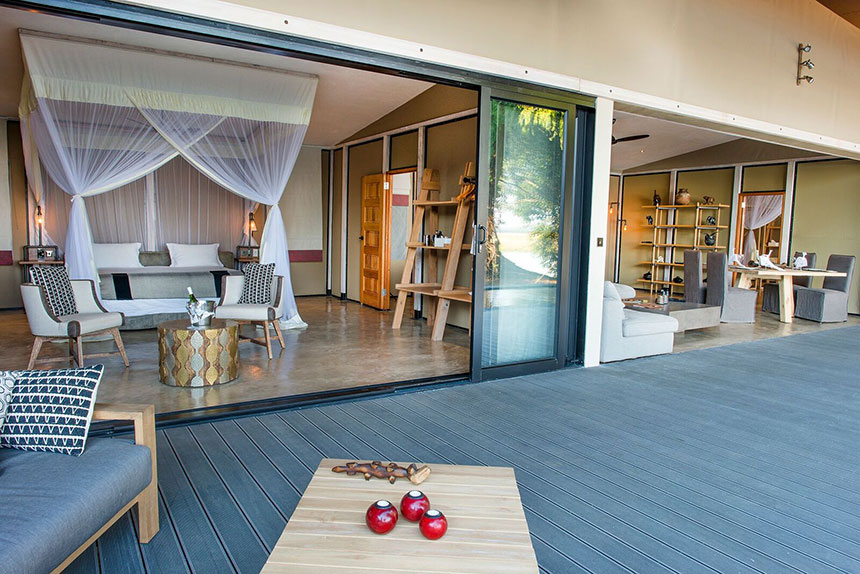 A Typical Day on Safari
Sausage Tree Camp offers personalized safaris to all guests allowing you to set the pace of your day including the type and length of each activity. Here's what can you expect when on safari at Sausage Tree Camp ...
05:30 - Wake-up to your favourite beverage.
06:00 - Breakfast.
06:30 - Morning activity: perhaps a gentle canoe trip meandering the river banks wildlife, or a game drive to catch sight of lion or leopard before they take shade for the day, or a walk to encapsulate the personality of a herd of elephant or buffalo and to take in the smaller and often missed intimacy of the African bush.
12:00 - Lunch, sustenance is such an important part of a bush day.
13.00 - As the days are warm (even hot) a little time to relax and read up from our library on the experiences of the morning – or enjoy a relaxing massage.
15:30 - Afternoon Tea, a little more fortification for the days activities.
16:00 - Afternoon activity, as the sun starts to cool now is the time for fishing, a Sausage Tree Camp spectacular, as we have the finest Tiger fishing in the world. Or you may prefer to head off into the early sunset by vehicle to enjoy the myriad of nocturnal species, not just cats, but honey badger or porcupine or the ever elusive but majestic Giant Eagle Owl or Pels Fishing Owl.
19:30 - Drinks around the camp fire, time to unwind.
20:00 - Our candlelit dinner whilst reminiscing the memories of the day, or just to enjoy the "spirits" of the evening, and so to bed for a good nights sleep, ready for the next days exploration.