Sanctuary Zambezi Kulefu Camp
Lower Zambezi National Park, Zambia - Classic 4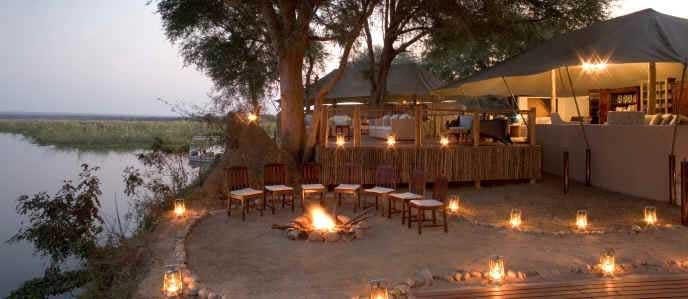 Sanctuary Zambezi Kulefu Camp is a traditional tented camp, located in the gloriously remote Lower Zambezi National Park. Sanctuary Zambezi Kulefu Camp's seven spacious tents line the banks of the Zambezi, and the camp is open annually from mid-April to mid-November.
Sanctuary Zambezi Kulefu Camp is an authentic safari camp, gathered around an acacia tree-shaded Bedouin-style central tent. The Lower Zambezi, the park in which the camp is located, is dominated by the Zambezi River which channels game into a narrow floodplain, resulting in unparalleled viewing opportunities. Arriving at Sanctuary Zambezi Kulefu Camp by boat from the local airstrip is a thrill as there is usually plenty of game to see on the way, and travelling to camp becomes part of the Zambia holiday adventure.
The seven spacious tents are set on teak platforms made from commercially grown forests and all have spectacular views over the river. Each tent has its own lounge area and viewing deck. Carved wooden tables and woven chairs complement the four-poster beds and canvas walls - this is camping taken to its most luxurious heights.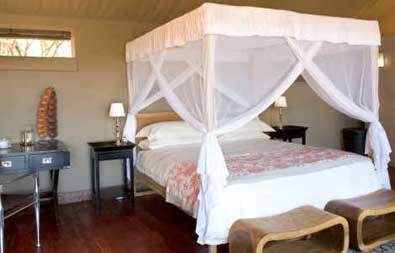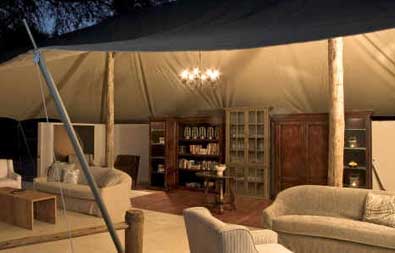 Accommodation & Facilities
The camp offers seven spacious tents with twin or double beds, mosquito nets, en-suite facilities, and is equipped with a hairdryer, ceiling fan and room safe. Each tent also enjoys tranquil views of the Zambezi River. The central lounge and dining area are housed in two magnificent Bedouin style tents, giving an open-air feel and harmonising with the surrounding environment. There is a refreshing swimming pool and teak deck overlooking the river. Power is supplied by 220 volts Generator and Invertors/Batteries. Generator is typically run when guest are out of camp to avoid noise pollution.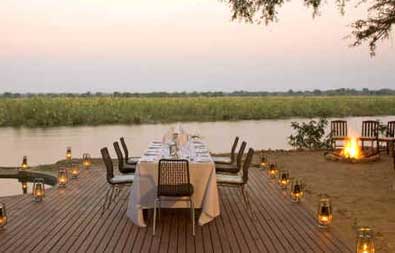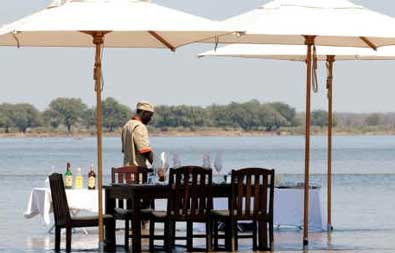 Activities
The area offers impressive game viewing with regular sightings of lion, leopard and serval. Other animals include elephants, hippo, wild dog, buffalo and general game. Bird watching and stargazing are also popular activities.
Game Drives
Walking Safaris
Motorised boat
Canoeing Excursions
Fishing Excursions