Takwela Camp
North Luangwa National Park, Zambia - Adventure 3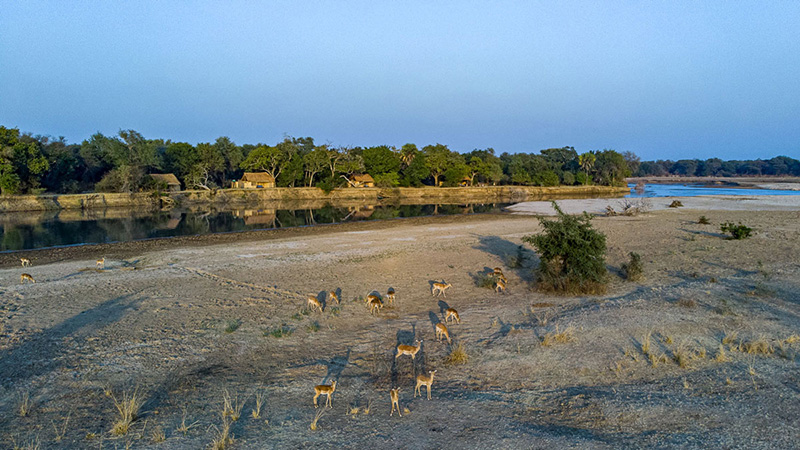 Takwela Camp offers an intimate wilderness experience and the rare opportunity to visit a beautiful and unexplored area of the North Luangwa. Whilst the floodplain is not as extensive as in the mid-Luangwa, it is still prime wildlife country and will produce excellent viewing as wildlife become more accustomed to our presence. By virtue of its remoteness, guests will virtually have exclusive access to over 50kms of Luangwa river frontage!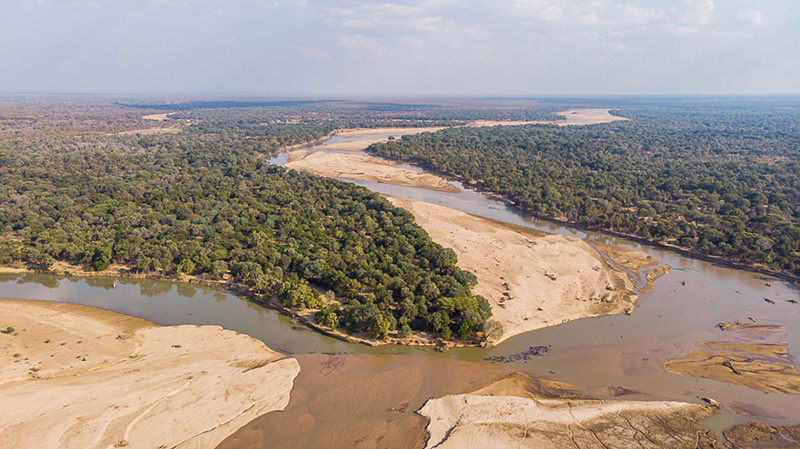 Takwela accommodates a maximum of four guests in two en-suite chalets, with two double beds in each. Two more chalets will be added in 2020. The camp will be solar powered and built, primarily, from local natural materials and constructed with local skills.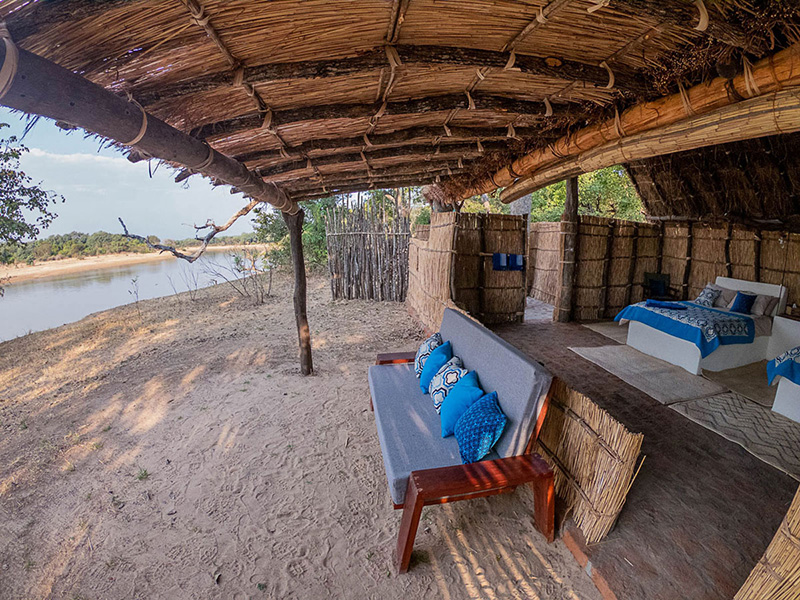 Activities include guided game drives (day and night) and walking safaris in the mornings and afternoons, with regular stops to take in the surroundings, view wildlife and examine spoor. Enjoy a leisurely pace with a midmorning tea and coffee break and, on the night drive, a sundowner stop for drinks and snacks. With just two other bush camps in operation in the entire park, guests are guaranteed the ultimate remote experience. Immerse yourself in 4636 square kilometres of unspoiled wilderness.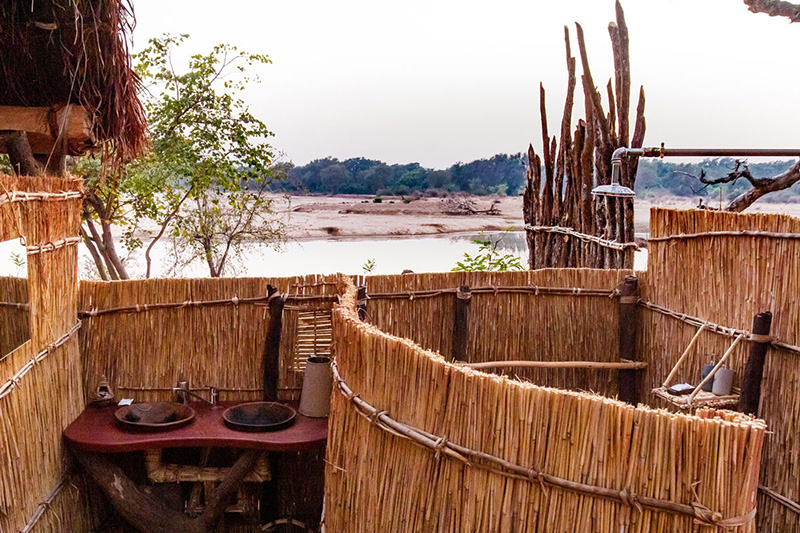 Highlights
Over 450 hippos in this confluence stretch
Exclusive and remote
Amazing location at the Mwaleshi and Luangwa river confluence
Open 'wafwa' in front of camp from which to view wildlife
Huge natural springs near camp
416 species of birds
Hotspot for lion, leopard, hippo, elephant, kudu, waterbuck, Cookson's wildebeest, wild dog