Nkonzi Camp
South Luangwa National Park, Zambia - Adventure 3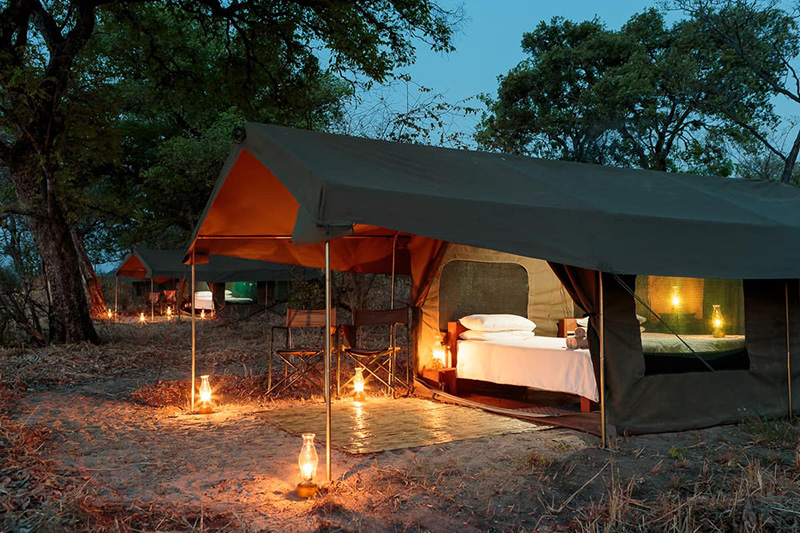 Deep in the heart of South Luangwa National Park, Nkonzi Camp is a unique tented camp offering a remarkable safari experience. Nkonzi is small and intimate, a place where every guest receives personalised attention.
Our safari tents evoke old-world safari charm and have all the comforts that you need. And Nkonzi is truly off the beaten track. Here we have only the wildlife for company, and at night time, the Milky Way stretching endlessly across the sky.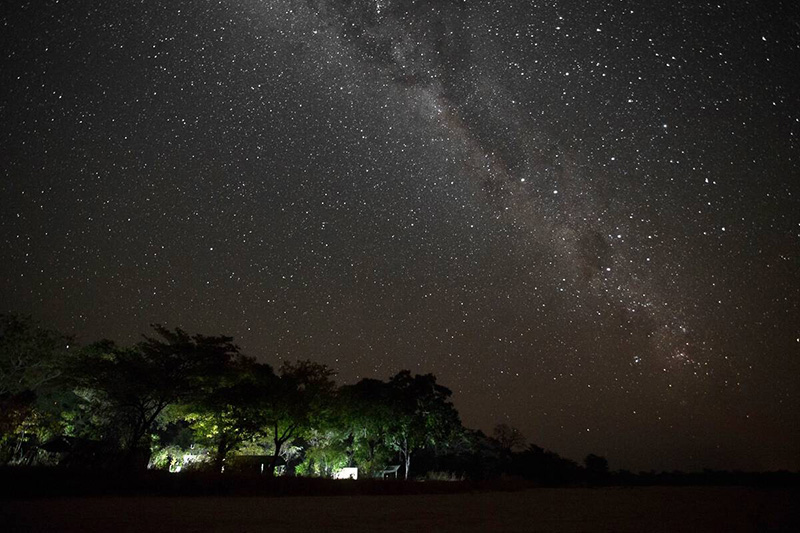 Accommodation
Each walk-in safari tent has an open-air ensuite bathroom with hot water bucket showers and flushing loo. Inside are wooden-framed beds with crisp cotton linen, solar powered lights, a small charging station and a fan.
At the centre of camp stands our atmospheric Swahili Meru tent. Home to comfy sofas, our candle-lit dining area and a small bush-bar, this is the perfect place to relax and soak in the safari experience.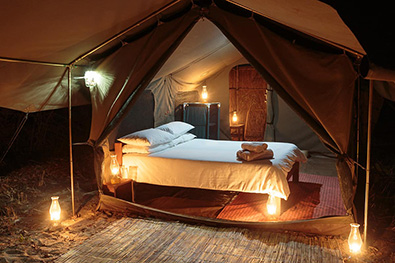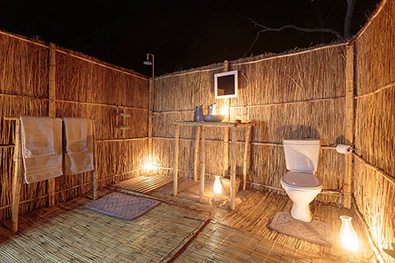 With a maximum of eight guests at any one time, Nkonzi never feels overcrowded. You will always receive the personalised safari holiday experience that we're famous for.
Our meals are created on site by our wonderful team in the bush kitchen. We are proud to use locally grown, fresh produce wherever we can. We also cater for a variety of dietary requirements.