Nkwali
South Luangwa National Park, Zambia - Classic 4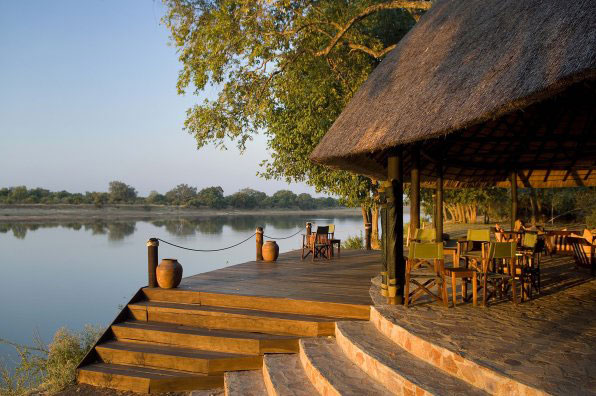 Nkwali is located on the banks of the Luangwa on a magnificent meander in the river overlooking the National Park where leopards roam along the bank and can often be spotted from camp.
The Camp
The six chalets are spacious and during the day are fully open to wonderful river views, in the evenings the Constantia grill doors are pulled together to close the open room fronts. The en-suite bathrooms are spacious with double sinks and showers from which you can enjoy the enormous African skies.
Set back from the river on a lagoon are the dining room and swimming pool from which guests are often treated to elephants and other game coming down to drink during the day unperturbed by our presence.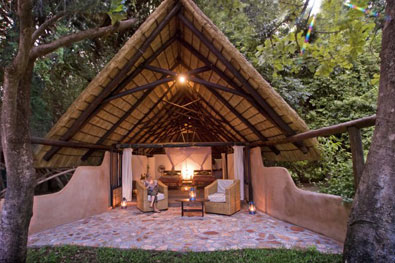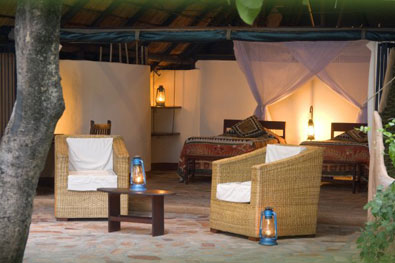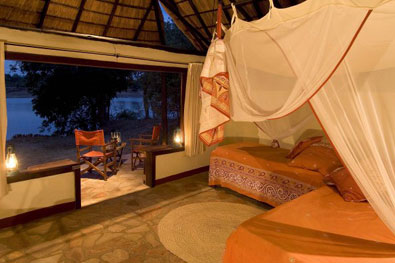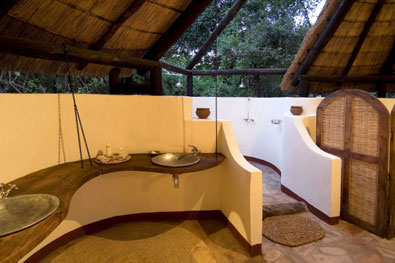 Activities
Game drives
An option of day or night drives.
Toyota Landcruisers with two tier seats (three tier for groups / families) are used - a "window" seat (i.e. two people per row) for everyone.
Open top vehicles, affording you total 360 degree vision.
Walking
The walks are led by our knowledgeable guide, and escorted by an armed National Park scout.
Our guiding team is very passionate and will certainly impart some amazing bush insights at a level that will surprise you.
Seasonal Boating - A special treat indeed for guests in the Emerald Season.
From end December/January to around April.
Explore the lagoons for enhanced game viewing and birding.
Village Tours
A visit to Kawaza Village and the schools is often remembered years later by our guests as the most rewarding part of their visit to Africa. This gives a more holistic experience of the Luangwa Valley.
Alternatively take a stroll within the community around the Mfuwe area which is bustling – small "dukas" (shops), the market, bars, and people offering various skills.