Tena Tena Camp
South Luangwa National Park, Zambia - Classic 4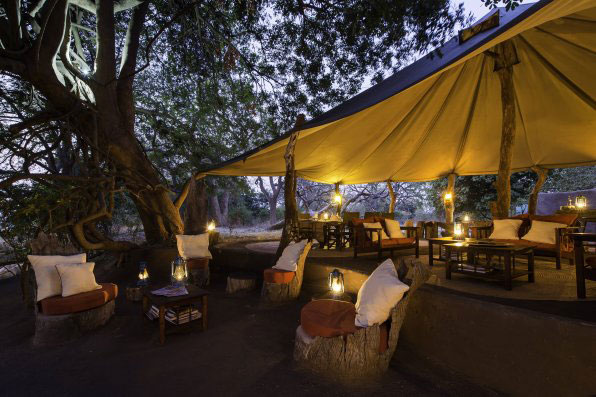 "Tena Tena Camp is altogether beyond superlatives, and must be one of the best safari camps in the whole of Africa"
The Times, London.
This remote and small camp lies within the National Park and enjoys a stunning location on a sweeping bend of the Luangwa River.
A grove of mahogany trees shade the large custom-made tents. From the thatched dining room and bar, guests can watch the elephants, hippo and antelope on the river banks. Near by there is a spectacular lagoon, Buca Buca, where a whole morning can be spent quietly sitting while the game comes down to feed and drink. With the camp being remote and small, we have these scenes to ourselves.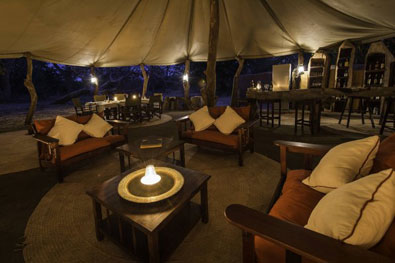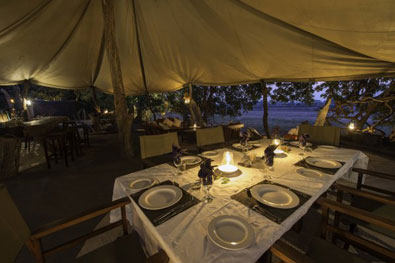 The Camp
Tena Tena when translated means "temporary home" and this is the feeling that we have tried to emulate throughout the camp but with a twist of luxury and comfort.
The six tents are very private with plenty of space between them and each with its own window onto a magnificent stretch of the Luangwa River where the hippos wallow and the lions roam. The en-suite bathrooms are spacious and open to the elements, designed to copy nature with curved walls around the trees and simple subtle colours and a view from every facility. Each tent is specifically located to maximize privacy both in the rooms, bathrooms and on the verandahs with comfortable sitting areas and excellent views onto the river.
The main area moulded around a large termite mound and mahogany tree with an old hippo run adapted into our path between the different levels is shaded by an enormous tent strung up between leadwood poles. With plenty of different seating areas there is space to relax and unwind whilst reflecting on the day's safari, before sitting down to a beautiful dinner on the banks of the Luangwa, under the stars and enjoying the sounds of the African night.