Time + Tide Mchenja
South Luangwa National Park, Zambia - Premier 5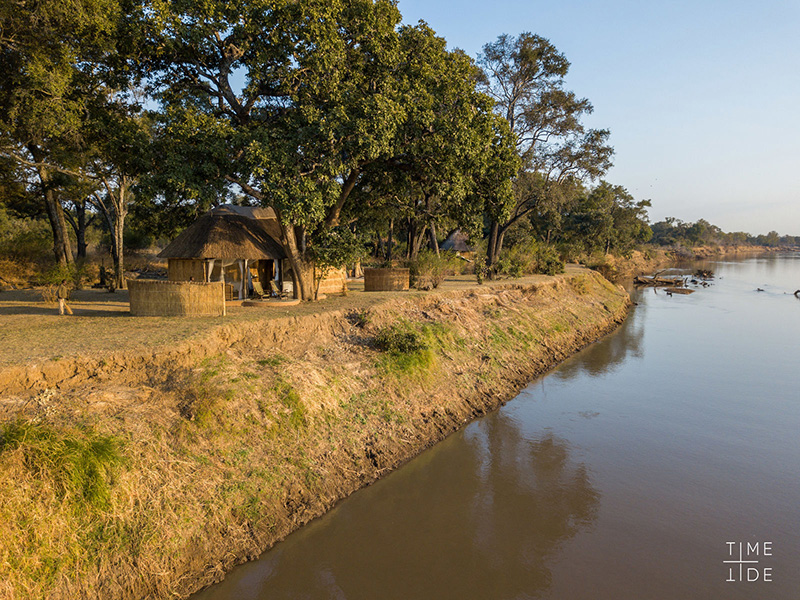 Mchenja, meaning "ebony", occupies a stunning setting beneath a magnificent grove of these trees on the banks of the Luangwa River. It is just a short morning's walk upstream from Kakuli Bush Camp and is in an area teaming with wildlife.
Although Time + Tide Mchenja takes luxury in the bush to a level not previously seen in Zambia, it is a bush camp designed to be combined excellently with other more rustic locations. The camp comprises five stylishly designed tents each under its own thatched roof and with a deck in front overlooking the Luangwa River. The tents have inside baths with an outside shower room. There is a small pool alongside the bar within the thatched main chitenje, allowing guests to seek cool refuge after their morning's safari activities.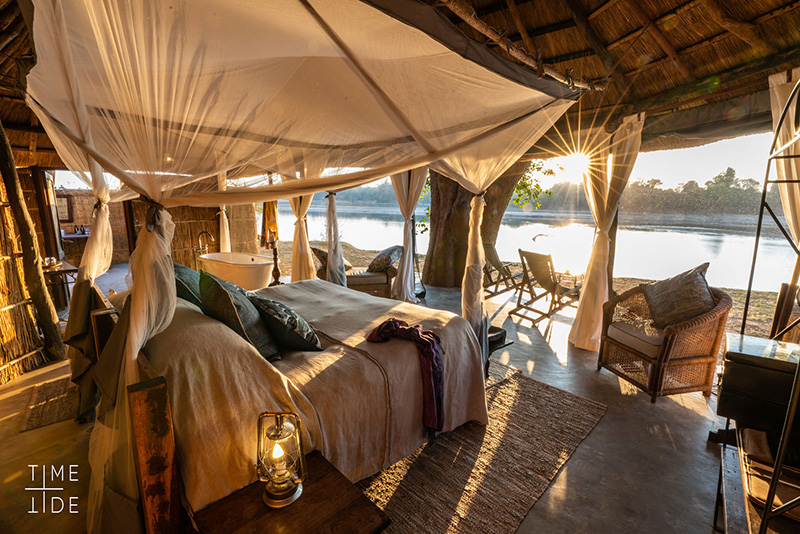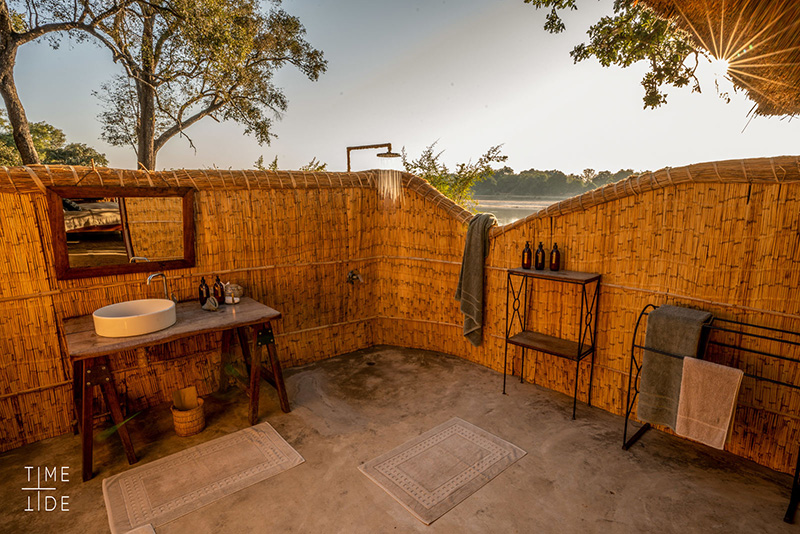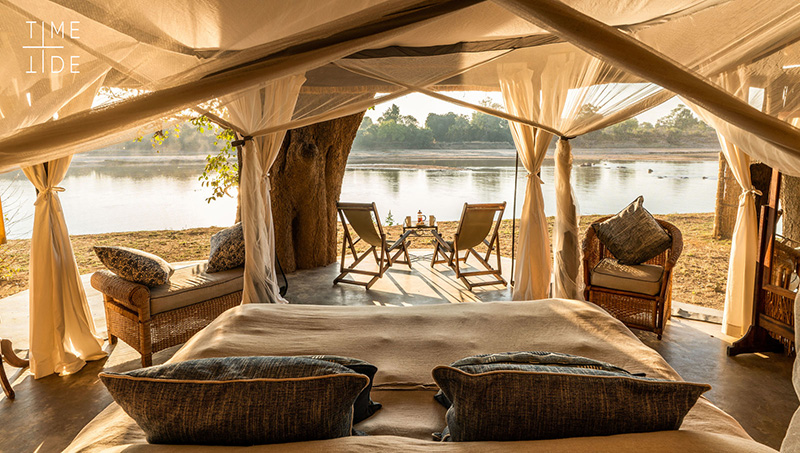 As a luxury bush camp, Mchenja is the perfect destination to complete a walking safari that has combined stays at a number of Norman Carr's other camps. Alternatively, those guests seeking a little more comfort and pampering may choose to combine a longer stay here, with a number of nights at the main lodge.
Guests staying at Mchenja can choose whether they want to view their wildlife on foot or from an open game-viewing vehicle. As is the case with Kakuli, the game viewing in this area is superb and night drives are usually very worthwhile. In addition to the ebony grove at camp there are two other stunning groves close by meaning that this most magnificent of trees plays a big part in your safari experience whilst at Mchenja.
Airport transfer time: 2 hours from Mfuwe Airport