Time + Tide Nsolo
South Luangwa National Park, Zambia - Adventure 3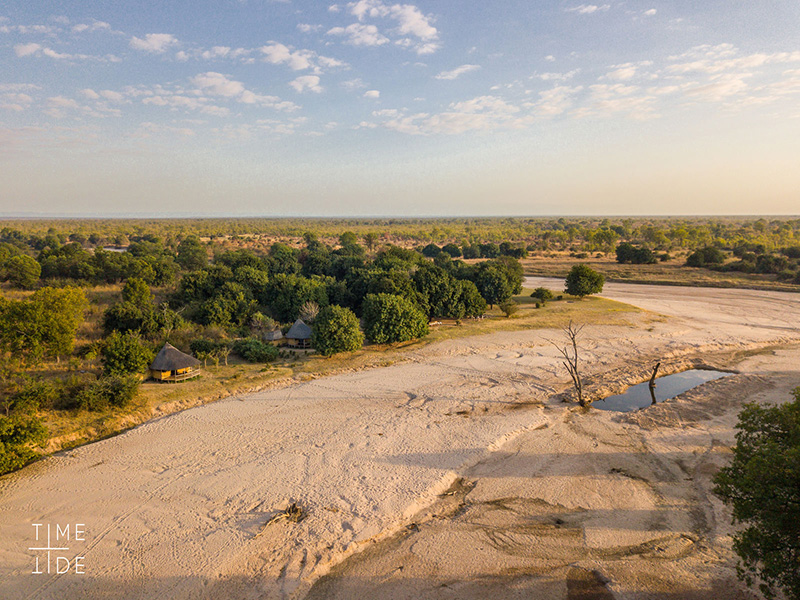 Time + Tide Nsolo Camp is situated on a bend in the Luwi sand river that runs through the heart of the South Luangwa National Park. Nsolo is the local name for the honey-guide and the camp was named after this extraordinary little bird.
Accommodation in this luxury safari camp consists of four individually designed chalets each on raised wooden decks with grass and reed walls, high thatched roofs, private verandas and open air en-suite bathrooms overlooking the surrounding bush and waterholes in the Luwi River.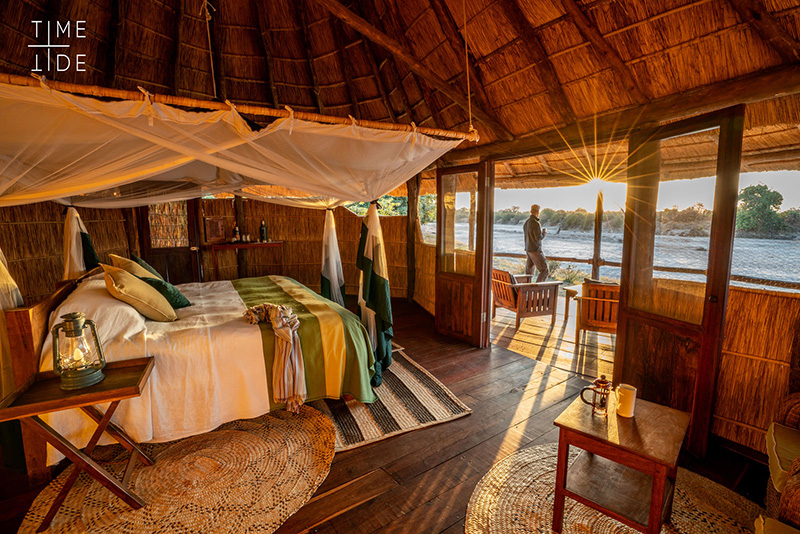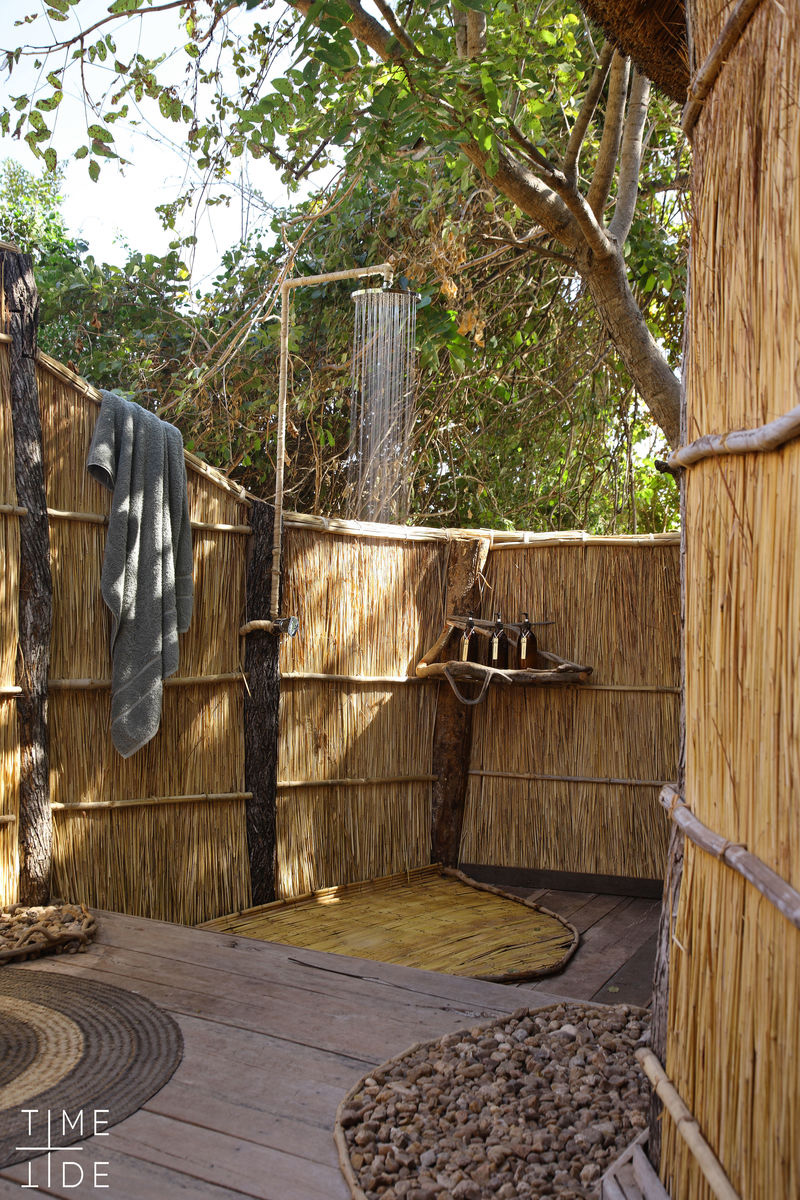 The wildlife frequents a waterhole in the dry river-bed in front of the camp and often your most exciting game viewing is from the comfort of your own deck or from the central chitenje that houses the bar and small camp library.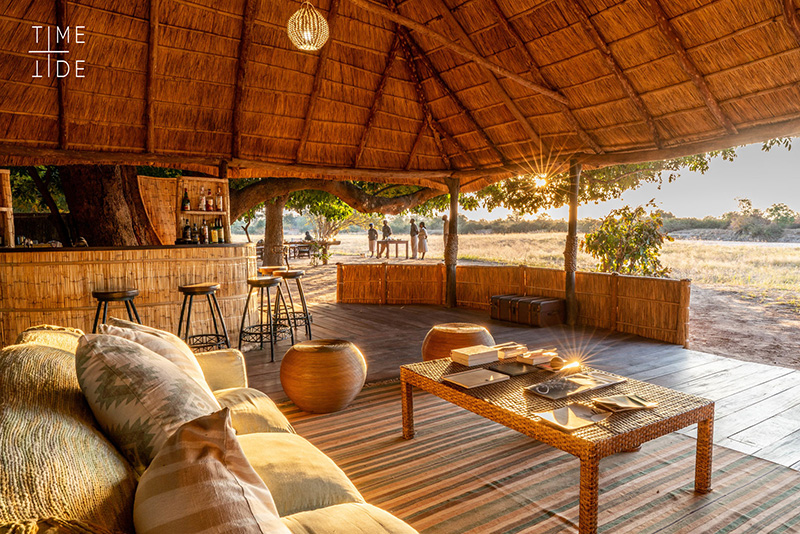 This is one of the South Luangwa's more remote, luxury safari camps with many wonderful walking areas in the vicinity. There is also the opportunity to participate in game drives for those wishing to combine walking and driving. The Luwi river system is renowned for its lion population. Various pride territories overlap in this area and the cats use the dry riverbed as a thoroughfare and a means not only of locating their prey, which come to drink, but also of locating their rivals who must be warned away.
It is possible to combine Nsolo with the other three Norman Carr bush camps -Luwi, Kakuli and Mchenja - walking out of one camp early in the morning and arriving at the next for brunch to find your bags already waiting for you.
Airstrip Transfer Time: 2 hours from Mfuwe Airport