Camp Amalinda
Matobo Hills, Zimbabwe - Classic 4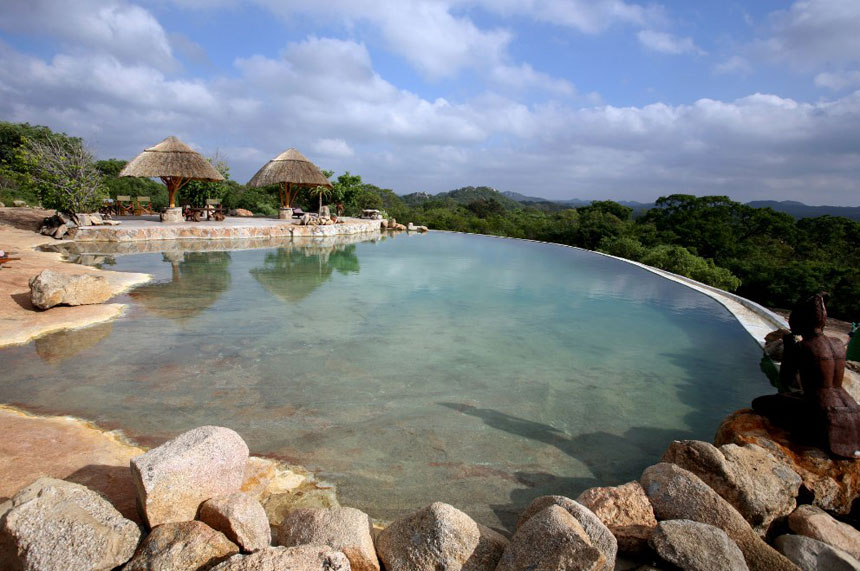 This exclusive, privately owned safari lodge is in the UNESCO World Heritage Site of the Matobo Hills, situated only 45kms from Bulawayo. Tucked away into an ancient Bushman's shelter, Camp Amalinda was voted in the top 3 Safari Lodges in Zimbabwe for 2010 and 2013.
The granite domes and castle kopjes of the Matobo Hills, Zimbabwe, are among the most spectacular rock sceneries in the world. Nestled in this unique range of hills is Camp Amalinda.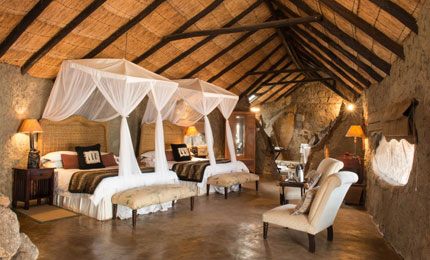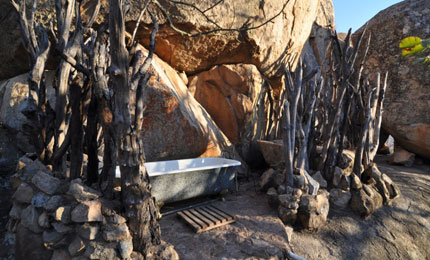 Amalinda consists of nine individually thatched rooms including a trio of suites, ideal for honeymooners, all of which are set into the imposing boulders. These three suites have recently been refurbished and it brings us great pleasure to introduce to you for the first time "The Lobengula Suite", "The Rhodes Suite" and "The San Suite". Each are steeped in African historical artefacts of a bygone era.
Tucked away into an ancient bushman's shelter, Camp Amalinda's charm will leave an indelible impression on every visitor, it's spirituality is almost tangible. Some of the most breathtaking granite scenery in the world is found in the Matobo Hills. It is here that the hopes, trials and tribulations of the San Bushmen are recorded in the ancient rock art.