On Foot Through Botswana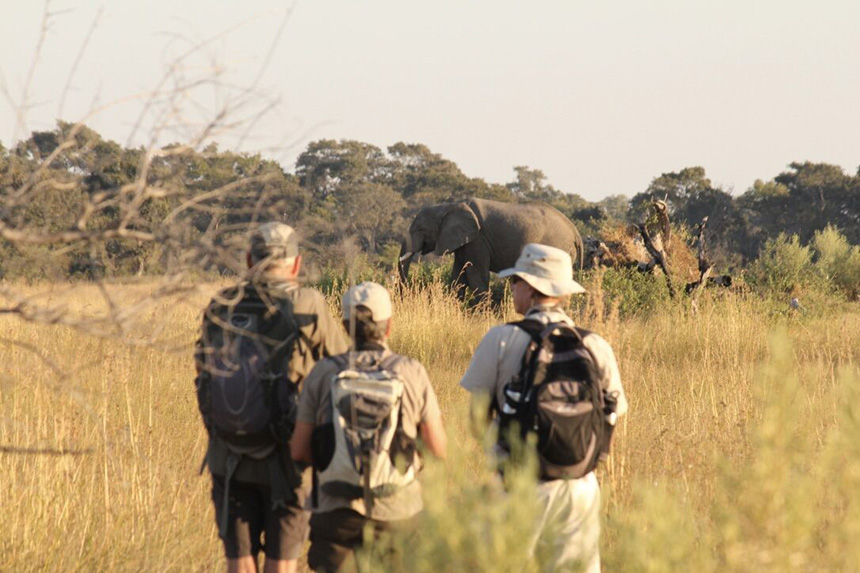 "Exploring this water wilderness on foot is exhilarating, in particular the first encounter with elephants
- an incredible experience very different than viewing from a vehicle." - David Foot
For those wishing for an intensely personal experience in the Okavango Delta, we offer a unique way of exploring the delta on foot.
This 3 Night experience allows our guests to share in a special perspective of the Delta and are ideal for those with an adventurous spirit. Walking in the wilderness is a 'true' and authentic safari experience. No special training is required as the focus is on exploration and discovery.
Guests are transferred from the Airport to the Buffalo Fence on the edge of the concession (30mins) and make their way to camp in a traditional dug out mokoro. From there the party will walk for 3 days covering approximately 10 - 15km per day.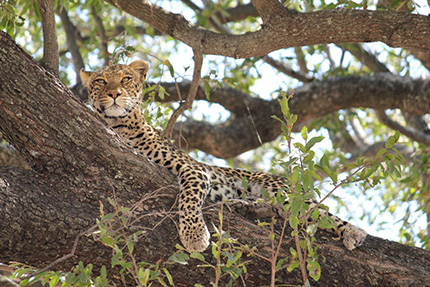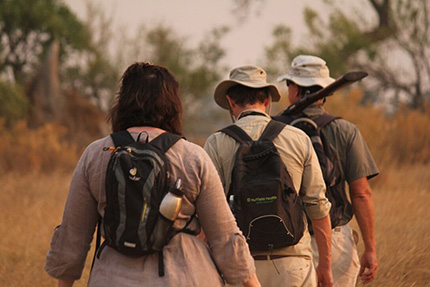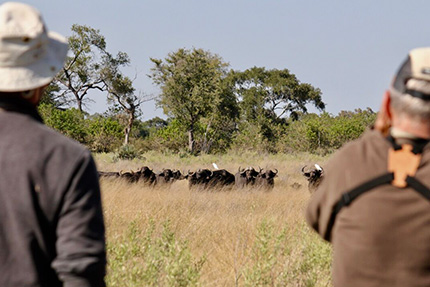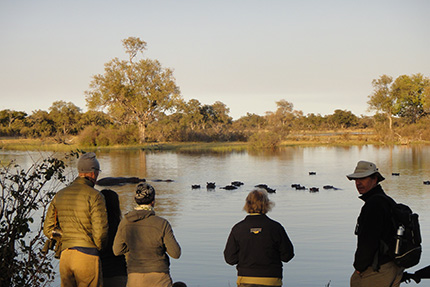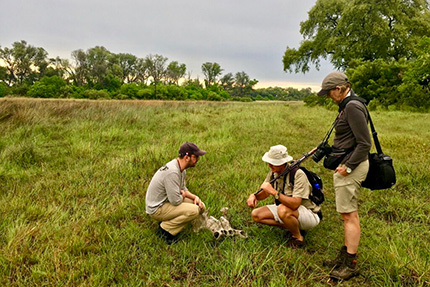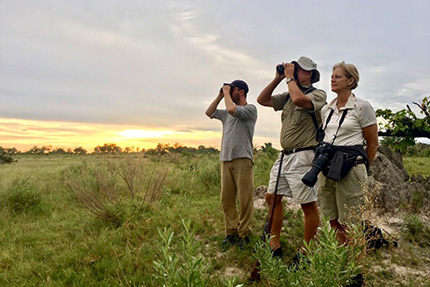 The area is perfect for walking consisting of a series of Delta Islands with open plains where game can easily be seen. From ants to buffalo, a bird's nest to tracking wild dogs, you will learn from experienced Walking Guides the many facets of the bush. The fully serviced mobile camp is extremely comfortable and well-equipped with walk-in tents and full bedding. The shower is under a tree and the toilet is a bush loo. Meals are of a high standard are served under the open African sky.