Ride Kenya – Mara
Great Plains Conservation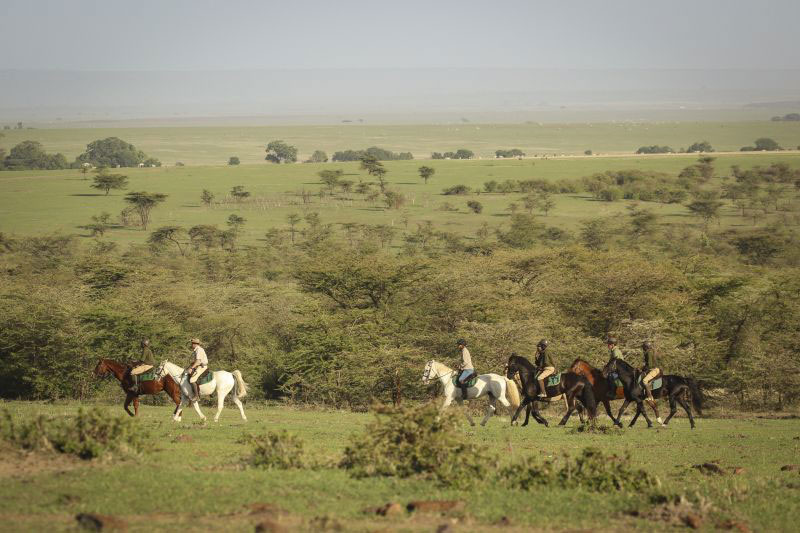 Ride Kenya - Mara is a stand-alone riding stable of 16 horses, offering rides in the wildlife-rich Maasai Mara and exclusive Mara Conservancies.
The rides are available to any competent horse rider (min. age 14+, max. weight 95kgs) staying in any camp in the Mara Conservancies and Maasai Mara National Reserve. The stables are located in the very heart of these protected areas. Morning and afternoon rides of up to eight guests are available to competent riders at a price of US$250 per ride.
The very experienced head guides of Ali Mundy and Martin Dodwell have migrated north from spending the last 12 years in the Grumeti Reserves of Tanzania to the new Ride Kenya - Mara stables, together with all of their top-condition horses and equipment that they know so well; this some six months before the great zebra and wildebeest migration will do the same in their millions on their annual search for fresh pasture.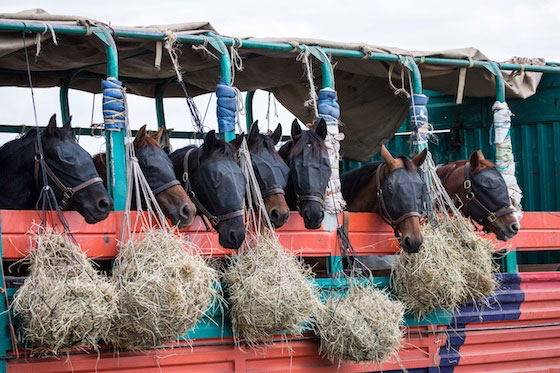 Horse migration from the western Serengeti to the Mara Conservancies.
That Great Migration will typically arrive two months later than Martin and Ali have been used to further south, around July (in the Mara), however the influx of the Loita Hills migration of zebra and wildebeest will usually arrive at a time they are accustomed to hearing the first grunts of gnus, around late-May, and not leave to move eastwards until around November.
Outside of these two migration seasons riding is equally thrilling with the highest concentration in Africa of resident predators in the Mara and its conservancies - we did say for riders who can handle a horse!
Location
The Ride Kenya - Mara stables are located on the border of the Olare Motorogi Conservancy and Maasai Mara National Reserve. Great Plains' Mara Expedition Camp and Mara Plains Camp are two of the closest camps to the stables, approximately 1.5 and 2 kilometres away respectively. Guests from other nearby camps can also book rides at the stables. Rides from the stables into the Olare Motorogi Conservancy, Mara North Conservancy and Naboisho Conservancy.
Ride Kenya Managers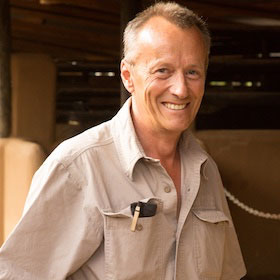 Martin Dodwell
An experienced British horseman, Martin went on a riding holiday to Botswana and met Ali, who was his guide, got Khaki-Fever and learned that she could stand down a charging elephant. What a gal! Thereafter it has been a happy love story of together managing the finest horse riding operations in Tanzania. Martin, Ali, horses and tack have followed the route of the Great Migration from the western Serengeti to the Maasai Mara, where they are now managing Ride Kenya.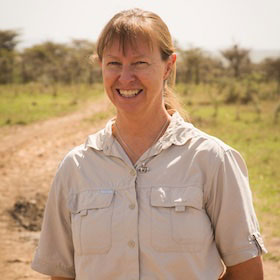 Ali Mundy
Born in England, moved to Kenya at the age of three and then South Africa at the age of ten. Ali managed and guided premier horse riding operations in the Arabian Desert of the UAE, the Kalahari of South Africa, Botswana's Okavango Delta and the Grumeti Reserves of Tanzania. Ali is a qualified horsemaster, instructor, equine sports therapist and safari guide. Ali fell in love with Martin and they have both have been on an equine safari ever since.
Ride Kenya Horses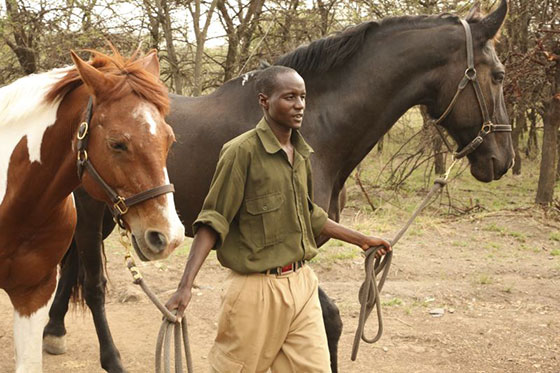 The Ride Kenya - Mara stables has a herd of 16 horses from South Africa consisting of Thoroughbreds, Boerperds and various cross-breeds ranging between 15hh and 17hh in height. The Boerperds are renowned for their sound temperament, bravery, intelligence, endurance, comfort, extreme sure-footedness and hardiness. They are popular trail and safari horses and extremely versatile having competed successfully in all other equestrian disciplines in Southern Africa.
Ride Kenya Tack and Grooming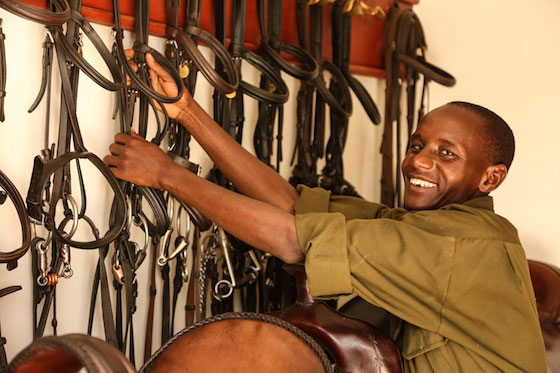 Stables
The Ride Kenya - Mara stables opened in February 2017 as a brand-new operation. All horses are stabled during the night, with a large paddock for them to graze as a herd during the day, when not being ridden.
Team
A well stocked medical room and laboratory allows the team to do regular blood-tests and trained to deal with most veterinary problems. Two Kenyan farriers are on site. Some of our grooms are experienced and others new to the equestrian world. They all go on a formalised training programme and are correctly trained in all aspects of horse care to SANEF standards. All grooms are trained to ride and have regular riding lessons.
Tack
The bridles are English style and a choice of English, Western or South African Trail saddles are offered. Safety stirrups are used on all rides. The tack is of exceptional quality and maintained to the highest standards.
Guests equipment on offer include; mandatory hats, riding boots, jodhpurs, half chaps, full chaps, gloves and even socks.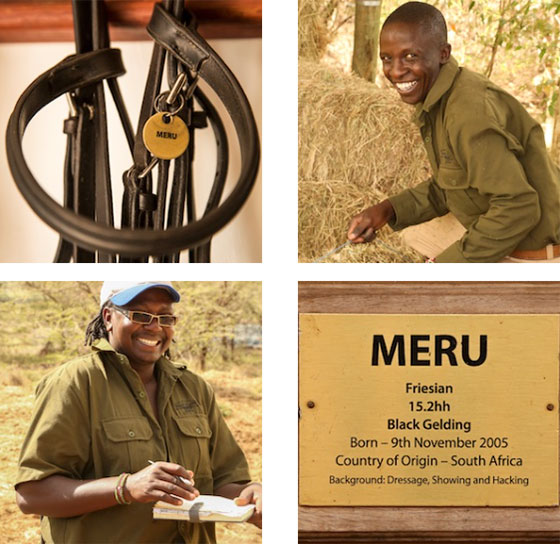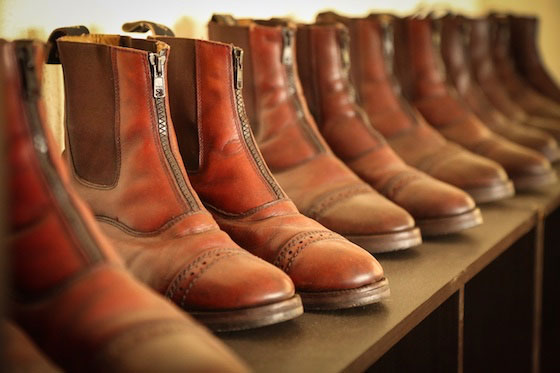 COST: US$250 per ride