Desert Dune Safari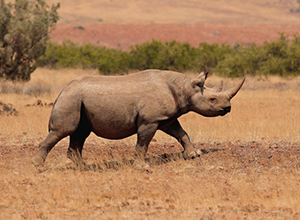 Duration: 10 days
Area: Journey through the dune-filled desert and the Skeleton Coast
Style: Wilderness Safaris camps
Comfort Level:





This Exploration takes you through some of the most remote areas of this fascinating land; areas which have been rarely explored by others, making this a journey of discovery.
The dunes of Sossusvlei are not to be missed and therefore we begin our journey here. This Exploration also takes in the amazing marine life just off Swakopmund, the secluded and dramatic coastline of the Skeleton Coast littered with historic remnants of shipwrecks and the rugged and rocky landscape of Palmwag where the last free-roaming black rhino rove. Aside from wildlife and activities, meet the native people of Namibia, from those who work at our camps to many others, such as local fishermen and vendors.
Highlights:
Exceptionally diverse variety of activities, including day and night nature drives, sea- and land-based wildlife viewing, flying, driving, and boating.
Other unique activities include climbing some of the world's tallest dunes, rhino tracking, a motorboat lagoon trip at Walvis Bay and viewing shipwreck remains along the dramatic coastline.
Endless landscapes and places of interest are seen along the way, with a scenic flight from Sossusvlei to Swakopmund (weather permitting) being a highlight.
| | |
| --- | --- |
| Day 1 - 2 | Drive from Windhoek to Kulala Desert Lodge, Sossusvlei |
| Day 3 - 4 | Take a scenic flight to Swakopmund, Hansa Hotel |
| Day 5 | Drive to Terrace Bay Lodge, Skeleton Coast National Park |
| Day 6 - 7 | Road transfer to Hoanib Skeleton Coast Camp, Skeleton Coast National Park |
| Day 8 - 9 | Road transfer to Desert Rhino Camp, Palmwag Concession |
| Day 10 | Drive to Windhoek |
Detailed Itinerary
Days 1 - 2:
From Windhoek we drive to Kulala Desert Lodge in the private Kulala Wilderness Reserve. Here we explore the iconic dunes of Sossusvlei and the moon-like landscape of Dead Vlei.
Days 3 - 4:
We take a scenic flight to Swakopmund, a picturesque town that blends European and African culture. We'll explore the Atlantic coast with a private boat cruise from Walvis Bay to Sandwich Harbour (weather permitting) to see diverse pelagic (ocean-going) birdlife, Cape fur seals and rare Heaviside's dolphins up close. We stay at the grand Hansa Hotel.
Day 5:
Travel up the legendary Skeleton Coast where you can expect to see the fascinating lichen plains at Wlotskasbaken and remains of shipwrecks along the way. We also take in the ghostly disused diamond mine near Toscanini and overnight at Terrace Bay Lodge in Skeleton Coast National Park.
Days 6 - 7:
We continue through the Skeleton Coast National Park to the Möwe Bay Museum and then head inland to other attractions including two oases, an intriguing "roaring" dune and spectacular desert scenery combined with whatever wildlife presents itself. We spend two nights at Hoanib Skeleton Coast Camp.
Days 8 - 9:
Another exciting day is spent on the road to Desert Rhino Camp. The rugged, rocky and mountainous Palmwag Concession brings with it the opportunity of seeing giraffe, gemsbok (oryx) and springbok. We bed down at Desert Rhino Camp and spend two days tracking the rare desert-adapted black rhino which are monitored and protected by the Save the Rhino Trust.
Day 10:
We bid farewell to our adventure as we transfer to the Doro Nawas Airstrip to return to Windhoek.