Discover Príncipe, 8 Days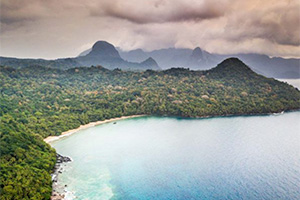 Duration: 8 days
Area: São Tomé and Príncipe Islands
Style: adventure
Comfort Level:





Located 300 kilometres off the coast of Gabon, and just 16 kilometres long and 8 kilometres wide, Príncipe is a tiny paradise of natural wonders. Originally formed by a volcano, the island's geology has been eroded over millions of years, leaving spires of rock bedecked with lush rainforest. Today this is one of the most exciting new adventures to await travellers to Africa.
And because most people struggle to locate this little wonderland on a world map, we have created the perfect itinerary:
DISCOVER PRÍNCIPE - 7 NIGHTS WITH FLIGHTS
Valid until 31 Oct'19
ACCESS — 3 x flights weekly to São Tomé from Lisbon, Portugal (Tu, Th, Sa) & Luanda, Angola (We, Fr, Su). Package rate includes return 35-minute flights between São Tomé and Príncipe (daily except Thurs).

EXPLORE — from forests walks in the biosphere and local culture of the island to the best ocean swimming and pristine beaches with turtles hatching ... and much more.

STAY — at Omali Lodge (São Tomé) for one night followed by six nights at SUNDY PRAIA (Príncipe) on a half-board basis.

EARLY BOOKING INCENTIVE — book and pay before 30 April'19 and receive best rate.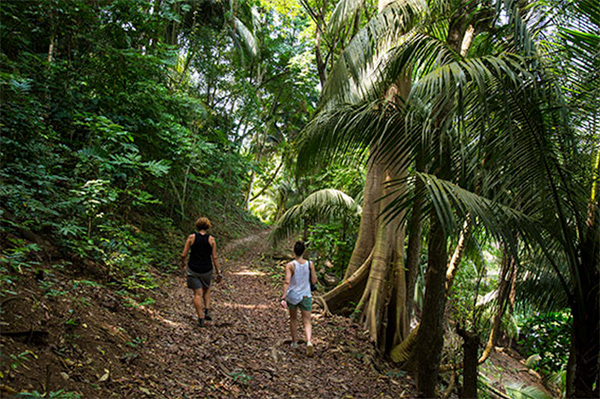 A Tiny Paradise of Natural Wonders
Head out on a guided walk of the UNESCO Biosphere Reserve that makes up this paradise, or take a stroll from Sundy Praia and discover the forests for yourself. Walking the numerous wilderness trails is a real adventure.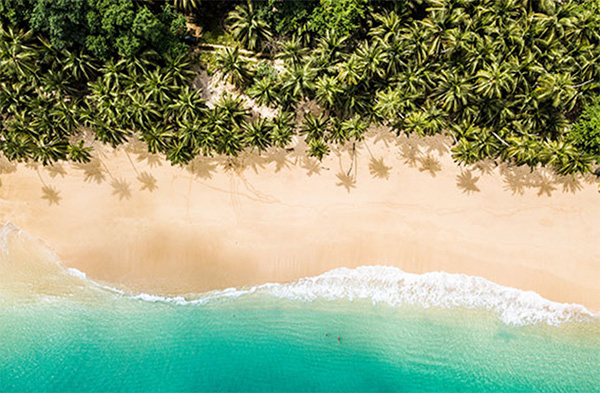 Ocean Meets Forest
Slip into the warm ocean waters and feel the sand drop away. Here the tidal differences are small which makes for some of the best beach swimming in Africa. Warm, crystal clear waters with a sand base.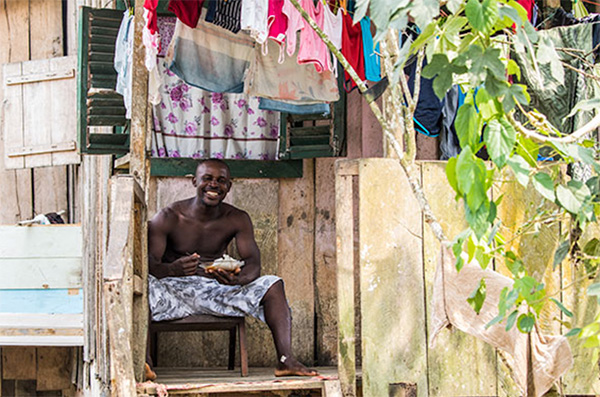 People & History
What is life without connectivity? Uninhabited until the 1500s, the island today is home to about 7 000 people, descendants of slaves who worked the cocoa and sugar plantations for the colonial Portuguese. Meet the soul and passion of Príncipe during an island tour.
| | |
| --- | --- |
| Day 1 | Stay at Omali Lodge (São Tomé Island) |
| Day 2 - 7 | Stay six nights at Sundy Praia (Príncipe Island) |
| Day 8 | Depart for home |
Inclusions:
SÃO TOMÉ ISLAND:
Return private road transfers between São Tomé Airport and Omali Lodge.
Welcome drinks and one night's half-board accommodation at Omali Lodge in a Junior Suite.
FLIGHTS:
Return domestic flights between São Tomé and Príncipe Islands (35-minute flight).
PRÍNCIPE ISLAND:
Return road transfers between Príncipe Island Airport and Sundy Praia.
Welcome drinks on arrival and six nights' half-board accommodation at SUNDY PRAIA, soft drinks included.
Boat Trip to Bay of Needles with a picnic at a deserted beach.
Full day tour to Roça Paciência and Príncipe Island, including lunch at a local restaurant.
A dinner at Roça Sundy.
Exclusions:
International flights; all lunches, beverages, and activities not mentioned above; laundry; souvenirs and gratuities.
Tourism levy of € 3 per person per day.
Day 1:

Omali Lodge,
São Tomé Island

Day 2 - 7:

Sundy Praia,
Príncipe Island