Grootbos Private Nature Reserve
Cape Town, South Africa - Premier 5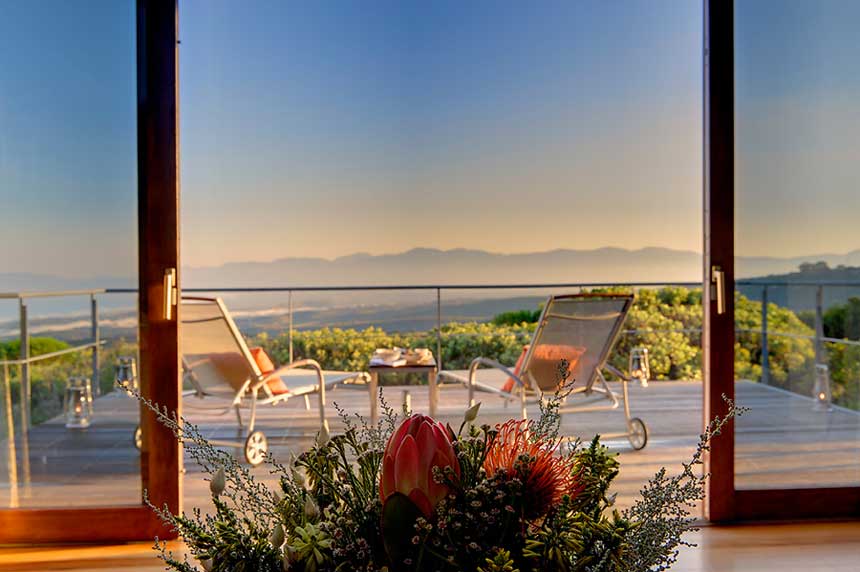 Grootbos Private Nature Reserve is situated half an hour outside of Hermanus, on the Fynbos and forest clad hills, overlooking the whale watching haven of Walker bay and Gansbaai. The two hour drive from Cape Town provides for a spectacular scenic route along the Cape Whale Coast and gives you the opportunity to stop in Betty's Bay to view one of the last breeding colonies of the African Penguin. With its 5-star luxury accommodation, scenic beauty, unique flowers and abundant marine life, Grootbos truly provides everything the Garden Route and Western Cape have to offer.
The luxury designed lodges and exclusive Villa offer breathtaking views of the Atlantic Ocean, breaching whales and ancient forests, with activities to satisfy even the most ardent nature lover. Whether ones interests are briding, wild fynbos flowers, diving with the Great White Sharks or relaxing on unspoilt beaches - Grootbos has it all. Specialised guides, with a passion for our unique nature, accompany you on your quest of exploring our natural wonderland. Come to Grootbos and feel momentarily humbled by what has been described as one of the most idyllic locations on Earth, a pristine piece of wilderness hidden away at the Southern Tip of Africa.
Lodges
Grootbos has two 5 star luxury lodges and an exclusive villa, and provides an ideal retreat for travelers looking for luxury accommodation in the Hermanus and Gansbaai area, or alternatively an ideal stopover for the start, or end, of a Garden Route tour. The Grootbos experience provides for 5 star accommodation, and exciting activities with specialized guides, that will ensure you leave with truly unforgettable memories of South Africa.
Forest Lodge
The magnificent Forest Lodge is an architectural masterpiece of sophisticated contemporary design, with 16 luxury suites embedded in a 1500-year old Milkwood Forest. with spectacular views of the Indian Ocean.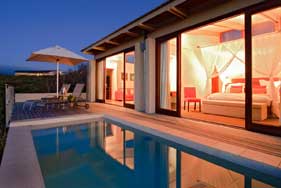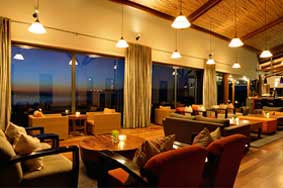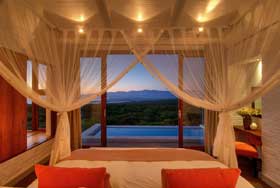 Garden Lodge
A luxury retreat located amongst beautiful indigenous fynbos gardens and with superb sweeping views, Garden Lodge is made from stone, thatch and fine timber with a quintessential African essence.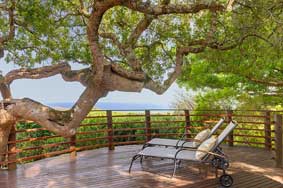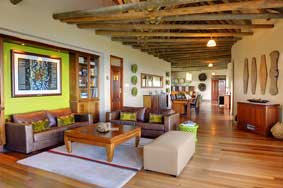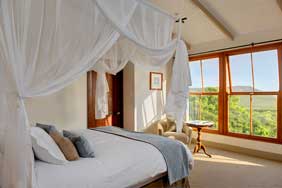 Villa
The latest addition to the Grootbos portfolio, this luxury Grootbos Villa is hidden in the natural wonderland of the reserve with 6 elegant suites, a private butler, chef and guide, and views of the whale-watching haven of Walker Bay.