7 Nights Bush and Beach Spa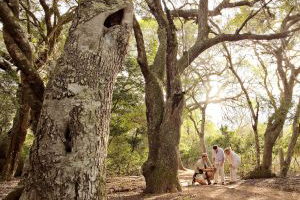 Duration: 8 days
Area: Phinda Game Reserve, Thompson's Bay in KwaZulu Natal
Style: luxurious safari and beach holiday
Comfort Level:





'I have been traveling to South Africa since 1996. My favorite game reserve in the country is Phinda Reserve.
With its seven distinct habitats, Phinda is a magnificent tapestry of woodland, grassland, wetland and forest, interspersed with mountain ranges, rivers, marshes and pans. Over 2700 acres of Africa's remaining rare dry sand forest, the reserve is situated in close proximity to the unspoiled beaches of the Indian Ocean, offering an unmatched combination of bush and beach adventures.
Let me introduce you to Sala Beach House; situated on a very private stunning beach in North Durban! Spa, fine dining, beach chic décor, tranquil, a time for reflection. This is the finest beach and bush combo I have been waiting for!'
Cindi LaRaia
4 Nights at &Beyond Phinda Mountain Lodge
Perched on a hilltop with uninterrupted views of lush surrounds
24 luxury suites with expansive glass, natural light & private decks with outdoor showers & plunge pools
Beautiful contemporary spaces for unwinding & socialising
Stunning wraparound vistas from this mountain setting
Al-fresco candle-lit dining & a traditional stone & reed boma
Distinct habitats & diverse landscape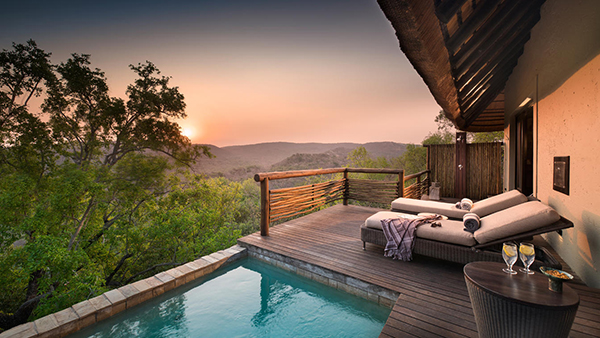 3 Nights at Sala Beach House
With an elevated position overlooking the Indian Ocean
7 Casually elegant rooms
Barefoot elegance and coastal style
Two swimming pools, onsite restaurant, fire pit and spa
Private access to a protected tidal pool and swimming beach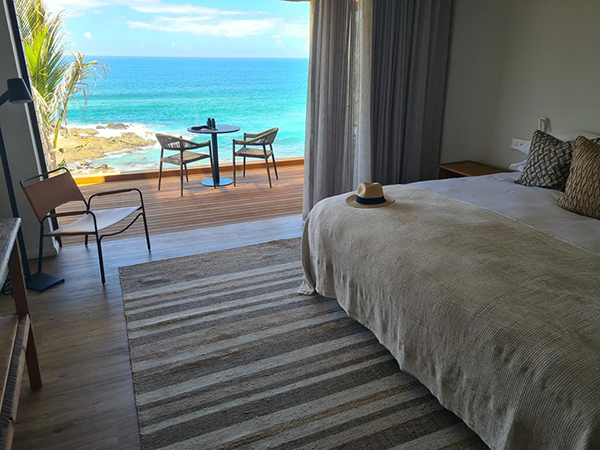 | | |
| --- | --- |
| Day 1 - 4 | Stay at &Beyond Phinda Mountain Lodge in Zululand |
| Day 5 - 7 | Stay at Sala Beach House in Thompson's Bay, KwaZulu Natal |
| Day 8 | Departure |
Detailed Itinerary
Day 1: Zululand
VIP Meet & Greet: Johannesburg OR Tambo
International Airport
On arrival you will be met at the door of your aircraft with your name on a paging board. Should your aircraft be directed to the apron and not the terminal building, you will be transported to the terminal by bus where you Meet and Greet will be waiting for you as you step off the bus. You will then be assisted through immigration, baggage collection and customs and on to your next service.
Pickup: Johannesburg OR Tambo International Airport
King Shaka Airport to Phinda Game Reserve: Private Transfer
Pickup: Durban King Shaka International Airport
Dropoff: Phinda Mountain Lodge
Day 2 - 4: Zululand
Daily Summary
Itinerary: On Safari: Phinda Reserve
Accommodation: &Beyond Phinda Mountain Lodge
Meals: B, L, D
On Safari: Phinda Reserve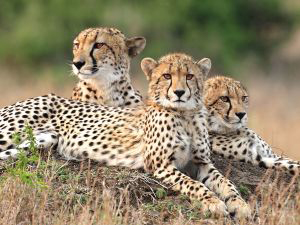 Encompassing 28,555 hectares in northern KwaZulu-Natal, Phinda has seven distinct habitats and boasts good sightings of cheetah and a wide variety of activities. Start the day with an early morning open vehicle game drive when the animals are at their most active. A refreshing stop for coffee provides the opportunity to listen to the sounds of the bush and appreciate the beautiful scenery. Spend some down-time relaxing during the midday heat, or if the option is available, perhaps take a guided game walk. In the late afternoon, hop aboard your game vehicle, and depart in search of the creatures which start to move about as the sun goes down. Sundowners and perhaps even a short cruise, then continue the search for nocturnal species, with the assistance of a spotlight. After dark is a terrific time to make the most of the night skies with some stargazing.
Day 5 - 7: Durban
Daily Summary
Transfers: Phinda Game Reserve to King Shaka Airport: Private Transfer
Itinerary: At Leisure
Accommodation: Sala Beach House
Meals: B
Overnight at Sala Beach House (Pool View Room - Bed & Breakfast)
Includes: Breakfast, welcome bottle of wine per room per stay, daily sunset canapes and daily cocktail of the day per person.
At Leisure
Today you have the option to explore the area on your own or to simply relax, enjoying the facilities available at your accommodation.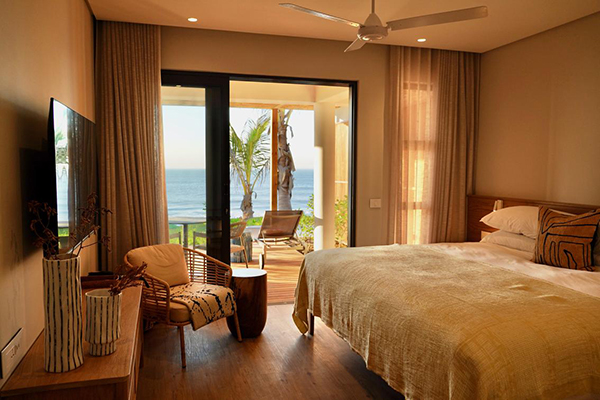 Day 8: Durban
Pickup: Sala Beach House
Dropoff: Durban King Shaka International Airport
Farewell, Totsiens, Hamba kahle
Today you say your fond farewells as you make your way back to the airport to begin your journey home or on to your next destination. We hope you've had a wonderful and unforgettable stay in Southern Africa!