My 21 day run through South African and Mozambique
April 27 - May 18 2016 Trip Report
Part One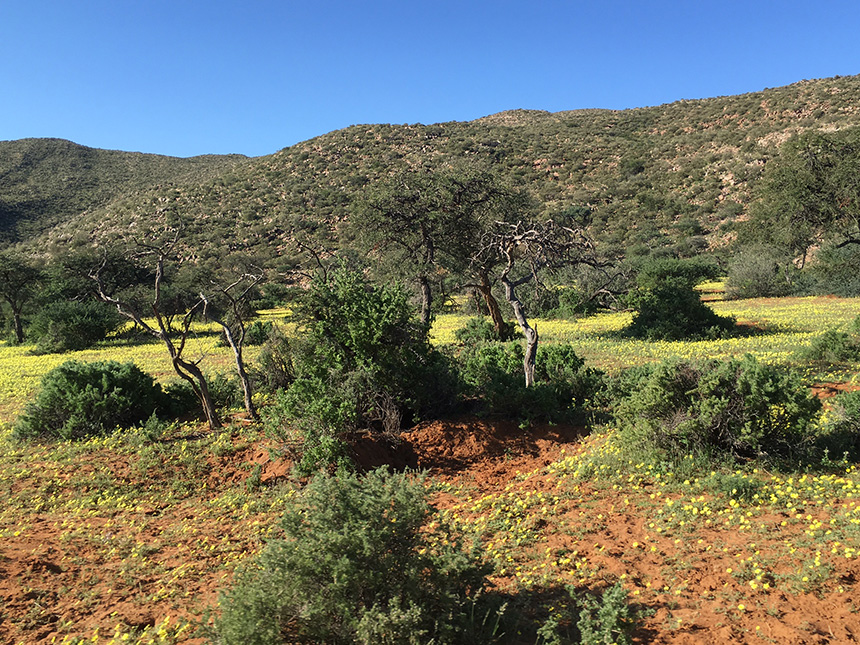 I travel to Africa each May to attend industry trade shows, sometimes I escort a small group and meet them after.
However this year I decided with all the exciting new properties popping up all over Cape Town, I needed to see many of them. I also wanted to experience all the fun activities we offer there.
I also wanted to visit the southern Kalahari Desert in South Africa and scuba dive in various places in Mozambique!
I have never been so crazy insane running from pillar to post in my life! It truly was a race around Africa!
---
My journey started in Johannesburg, I stayed 2 nights at the lovely Peech Hotel near Melrose Arch area. A charming boutique property is so much nicer than a soul-less airport hotel! Even in a brain dead state! Beautiful rooms, lovely bar and small restaurant, with excellent food!
The next day I went to visit the Cradle of Humankind, I have a great love of paleoanthropology! Homo Naledi was recently found in these caves nearby! Fascinating tour in the caves with a museum showing all the different stages of Humankind! The Sterkfontein caves were discovered in 1896 by an Italian gold prospector, together with nearby sites make up the World Heritage Site.
I then flew with 5 other agents and our rep for the amazing Tawalu Kalahari lodge! This is a very special place as the Oppenheimer family bought up many farms throughout the years and have allowed the natural species to live as they once had!
This area was a highlight of my trip! I never expected to see the incredible scenery in such full splendor as this! They had a late rain which greened up all the stunning plant life that lives in this desert! It is not only sand, not even in the dry period! A plethora of desert plant life canopies the red earth for a stunning backdrop.
Stark contrasts of red sand, a variety of many desert plants, trees, undulating hills, deep blue skies and mountains! It is breathtaking scenery with incredible vistas.
They offer a variety of unique itineraries to round out your visit! It is a great place for families also! Casual times for what I call a 'Slow Safari' which enables your senses to feel the peace and serenity of the area. Horseback rides with desert adapted horses were the highlight for me! They offer guided bush walks which I highly recommend.
The accommodations are deluxe 5 star! They are very relaxed with what you want to do and when.
The food IS amazing, it is incredible the high quality they have on offer in the desert! They have a separate hanger off the main airports with charter flights out of Johannesburg and Cape Town! If you stay for 4 nights your flights are free!
I suggest at least 3 nights to experience all they have on offer! The horse ride in the afternoon was my favorite! A magic way to feel the desert with your guide and horse! For the first time in 20 years of coming to Africa, I finally got to see a porcupine with all the big fat quills displayed as he ran in front of us into his big hole! Wow!
On game drives we found the gorgeous black maned lion! We were lucky to see the 4 cheetahs, mom and brothers and followed them on a hunt! Always fun to be a part of that!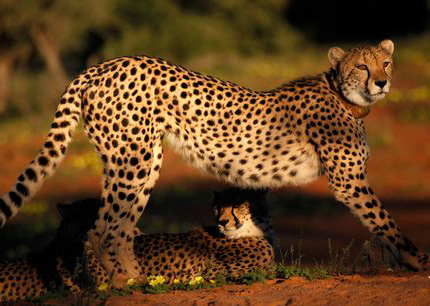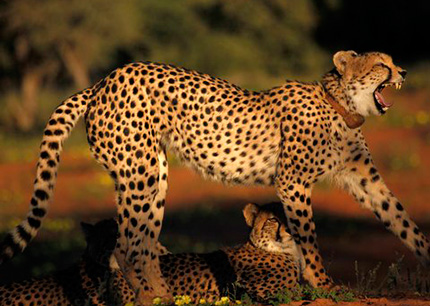 The area the camp owns and traverse is vast, the guides work hard as this is real Africa, not a zoo! There is nothing like being in the bush and seeing the guide and tracker actually have to get out and track to find which way the lion went or cheetah and other game! Love it!
We only had 2 nts here so we made the best of it and tried to cram it all in!!
They have a lovely spa also, I had one of the best back and neck massages in Africa! She knows how to get the monsters out! Everything about Tswalu is done to perfection! I feel this may be a great place to visit either at the very beginning of a safari trip or at the end as the 'feel' is Relaxed, I call it slow safari!
The best word I can conjure up here is Serene!
Night game drives looking for Aardvark which we saw several of them up very close was fantastic I had never seen one before, also Pangolin which they see often however we missed it!
The next morning we went out to find the adorable Meerkats! This is one of only 2 places in the Kalahari where they are semi habituated! I was SO excited to see them and we were not disappointed!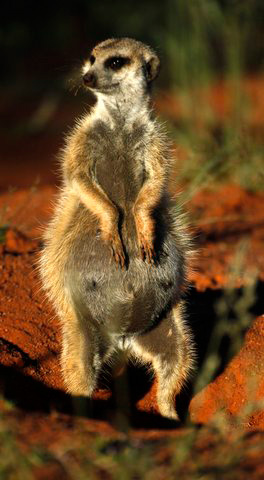 They have a researcher there and she says they wake up at 07:15 am! If favorable weather they start to come out of their dens and warm their bellies in the sun! It is the cutest thing I have ever seen! This is a pretty big family, only one female has babies, she was a fatty and looked ready to pop soon, a little Yoda!
The babies pop up and start to play and tumble around, we could gradually get very close. Then after about an hour they go off in smaller groups looking for their favorite food, scorpion!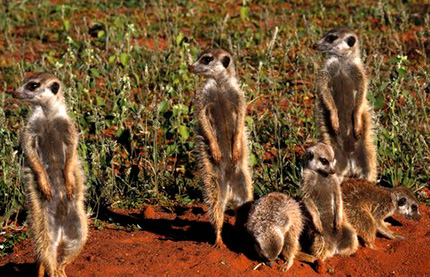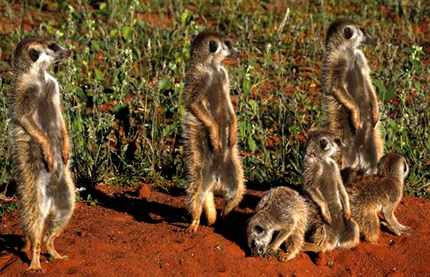 Each chalet has its own plunge pool, rooms are huge, wonderful linens and amenities!
Art is huge in Africa, they still have the first house from the family many years ago and turned it into an art gallery which is very unique. The artist has rendered plants and trees from a cast somehow, so clever!
Of course there is bubbly and wine always waiting for you at every turn! How did they know bubbly is my new favorite food group?

They aim to spoil and do a great job of it! Lastly we had dinner with one of the most passionate conservationists who works on the property. They have accomplished so much for the local people! They offer many ongoing projects at Tswalu.
They have the finest free clinic in the entire region! Including a dental chair, X-ray machine, you name it they have it! It is free to everyone, so if you are in the neighborhood, stop by! Pretty amazing considering where they are!
I love Tswalu! I guarantee every visitor will also!