Sleep-outs: Makgadikgadi Pans, Botswana
Treehouse escapes, star beds & sleep-out decks in Makgadikgadi Pans
Jack's Camp / San Camp / Camp Kalahari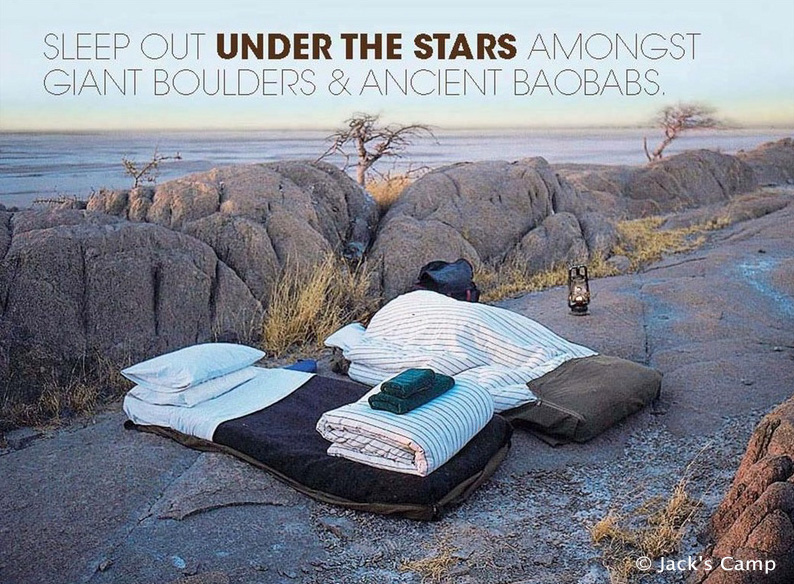 Location:
Makgadikgadi Pans, Kalahari, Botswana
Description:
A thrilling escapade incorporating quad biking and sleeping out under the stars in the desert. This dry season (winter) experience is an epic journey where you get to explore the ancient pans and wonder at the breath-taking starkness of the landscape. This is done on rotation between the camps, on a 3 night stay, as a guest surprise.
Adventure Level:
Fun adventure for the young at heart.
Highlights:
Unbelievable panoramic night skies.
Miles and miles of nothingness.
Costs:
Full nightly rate applies. There is no additional surcharge for the sleep-out.