Selinda Adventure Trail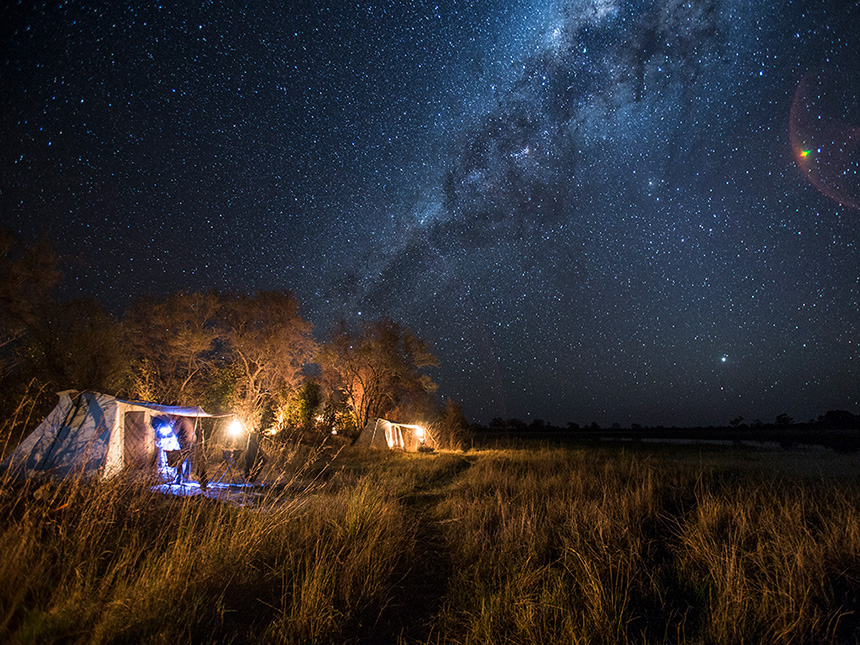 The Selinda Adventure Trail is an exploration safari charting a 4-day / 3-night course along the Selinda Spillway, an ancient waterway that links the Okavango Delta with the Linyanti wetlands, flowing through the remote woodlands of the 320,000 acre Selinda Reserve. Along the route expect to come across the diverse species that inhabit the reserve from some of Botswana's largest herds of buffalo and elephant to wildebeest, zebra, roan antelope and maybe even a lion, leopard or African wild dog. It is also a birder's paradise with over 300 species possibly seen.
The Adventure Trail is a combination of canoeing and walking or, as water levels can vary annually, a pure walking safari. No previous canoeing or walking safari experience required but participants must be fit enough to paddle their own canoes and walk for several hours at a time. Even when on a canoe safari, each day includes at least a short walk.
The three nights are spent in fly-camps along the Spillway. Staff move the camp ahead of guests so you can expect to end each day by walking or paddling into camp to find that a roaring fire and your gin and tonic await. Accommodation includes Kodiak tents large enough for two people and complete with cots and comfortable bedding. Screened bucket showers with hot and cold water are also supplied.
All trips are led by an expert guide with an intimate knowledge of the area and have a maximum of 8 guests. The Selinda Adventure Trail is perfect for active travelers, groups of family or friends truly and defines adventure, bringing you close to nature and immersing you in the wilderness.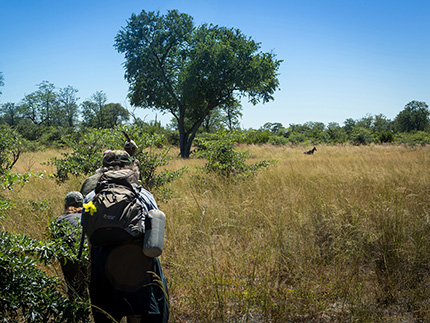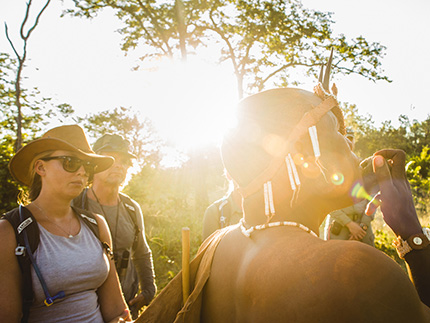 Accommodation
Fully inclusive of all meals, all related activities, a reasonable amount of soft drinks, wine and beer at meal times and Selinda Reserve fees. Feel free to bring your own favourite beverage at no additional charge if we don't have stock of it! Flights are additional.
Location
The Selinda Spillway is an ideal setting for this canoeing or walking adventure safari. The route begins downstream from the Selinda airstrip in the north-east of the Okavango Delta and migrates eastwards along the Selinda Spillway through the private 320 000-acre Selinda Reserve, ending near Selinda Explorers Camp.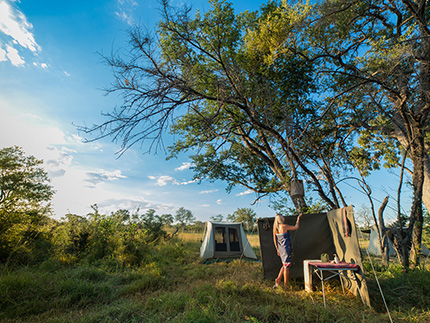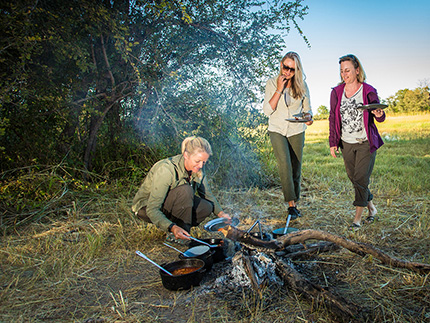 Activities
Essentially we are governed by the availability of water in the Selinda Spillway and thus the Selinda Adventure Trail offers you either a combination of canoeing and walking experience or fully guided walking experience.
Helicopter transfer to the start of the adventure trail from Selinda airstrip. On completion of the Selinda Adventure Trail at Selinda Explorers Camp, a game drive airstrip transfer back to the Selinda airstrip – unless you choose to extend your safari at our Selinda Explorers Camp, Selinda Camp or Zarafa Camp and the Zarafa Dhow Suites (highly recommended).