Congo Basin Discovery, 11 Nights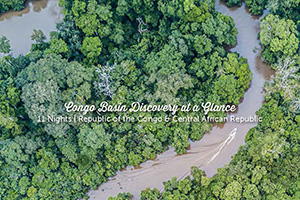 Duration: 12 days
Area: Odzala National Park in Republic of the Congo (Brazzaville), Dzangha-Sangha National Park in Central African Republic
Style: Gorilla tracking, forest walk, eco lodge
Comfort Level:





CONGO BASIN DISCOVERY:
11 nights - 7 Odzala Discovery Camps PLUS 4 Sangha Lodge
What is special about the Congo Basin?
The Republic of the Congo and Central African Republic, both former French colonies, are 2 of the 6 countries across which the Congo Basin expands. Second in size to the mighty Amazon, the forests of the Congo Basin contain the greatest number of mammals, primates - including the endangered western lowland gorillas - birds, amphibians, fish and swallowtail butterflies in Africa. More than 1,000 species of bird can be found here. The basin is a total of 3.7 million km2 and is home to some of the largest undisturbed stands of tropical rainforest on the planet, in addition to large wetlands.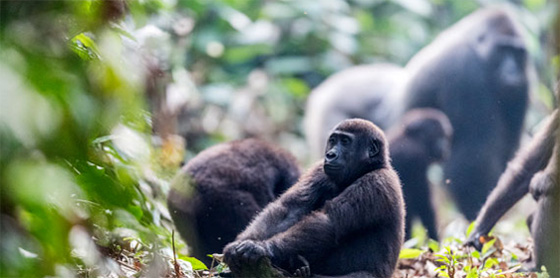 Connecting two of the most iconic locations - Odzala-Kokoua and Dzanga-Sangha National Parks - within this rainforest wilderness offers the most exciting opportunity to discover a part of Africa in a truly pioneering way.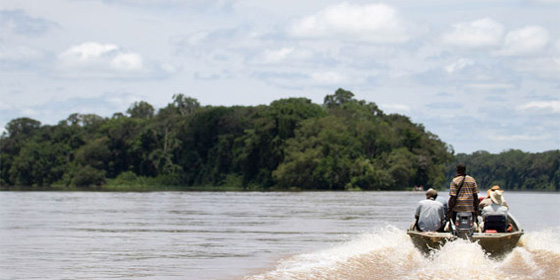 | | |
| --- | --- |
| Day 1 | Charter fight to Mboko (ROC) + transfer to Ngaga + Gorilla tracking briefing |
| Day 2 | Gorilla tracking + forest walk |
| Day 3 | Gorilla tracking + forest walk + night forest walk |
| Day 4 | Mbomo village morning + Mboko transfer onward to Lango via kayak + sundowners overlooking the baï |
| Day 5 | Guided baï walks + forest walk + leisurely afternoon |
| Day 6 | Baï walk + Mboko transfer + forest walk/river cruise |
| Day 7 | Breakfast + charter flight to Kabo + boat journey to Sangha Lodge (CAR) |
| Day 8 | Dzanga Baï + full day on the research platform |
| Day 9 | Forest walk + net hunting with Ba'Aka community + pangolin researchers + night walk |
| Day 10 | Valley of the Giants + waterfalls hike/forest walk |
| Day 11 | Boat transfer to Kabo (ROC) + charter flight to Mboko + sunset river cruise at Mboko |
| Day 12 | Charter flight to Brazzaville (ROC) |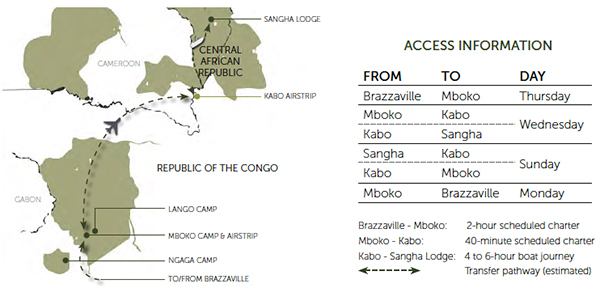 Day 1 - 3:

Ngaga Camp,
Odzala National Park, (ROC)

Day 4 - 5:

Lango Camp,
Odzala National Park, (ROC)

Day 6:

Mboko Camp,
Odzala National Park, (ROC)

Day 7 - 10:

Sangha Lodge,
Dzangha-Sangha National Park, (CAR)

Day 11:

Mboko Camp,
Odzala National Park, (ROC)